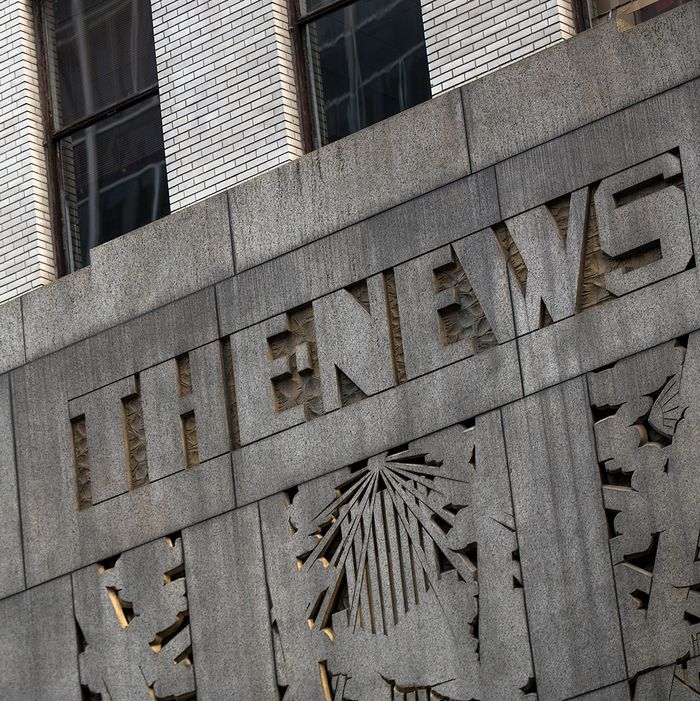 The
Daily News
building in midtown Manhattan.
Photo: Drew Angerer/Getty Images
New York Daily News managing editor Robert Moore is reportedly under investigation by the paper's parent company after being accused of sexual harassment, NPR's David Folkenflik reports.
According to NPR, Moore has been accused of "creating a sexualized atmosphere, pressuring women for attention and punishing those who objected."
Moore started at the Daily News as a staff writer in 2004 and took over as paper's managing editor in 2011.
The Daily News' parent company, Tronc, wouldn't say whether Moore is still working at the paper. (Moore hasn't commented on the NPR story.)
Tronc also owns the Los Angeles Times, whose publisher and CEO Ross Levinsohn took a leave of absence last week after an NPR investigation found he had been sued for sexual harassment twice and his "conduct in work settings over the past two decades has been called into question repeatedly by female colleagues." (Levinsohn has denied the allegations.)
Read the full story here.