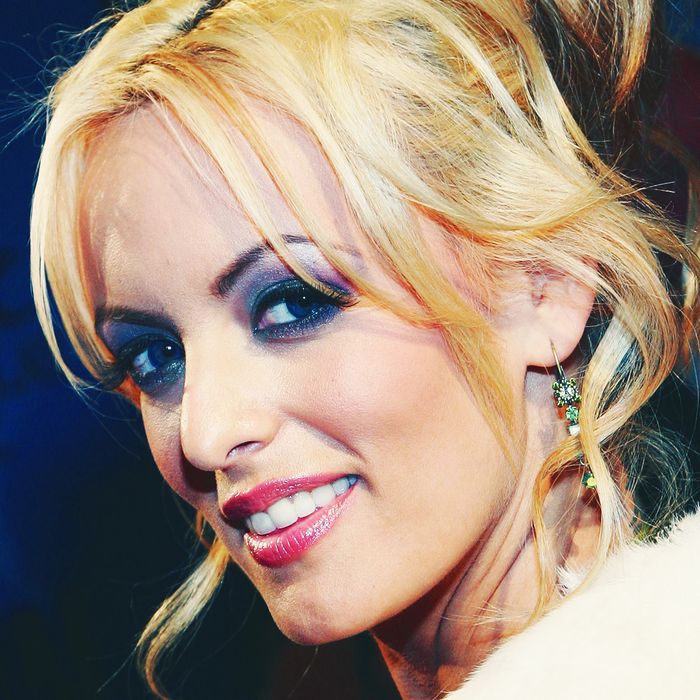 Stormy Daniels.
Photo: Ethan Miller/Getty Images
The brewing scandal between the president and the porn star Stephanie Clifford, a.k.a. Stormy Daniels, continues to take on new flavors thanks to a series of news reports (and tabloid back issues).
Earlier today, we learned that the president reportedly asked to be spanked with a Forbes magazine featuring a picture of his face. (They also watched Shark Week together.)
Now, according to a new report in The Wall Street Journal, it seems the president's legal team went to great lengths to conceal any evidence of a sexual encounter between Trump and Daniels.
Per news accounts, Daniels had a sexual relationship with the president in 2006, while he was married to Melania. Then, according to reports, in October 2016, when Daniels was preparing to tell her story to the media, she was paid $130,000 by Trump's lawyer Michael Cohen for her silence. (The president and his legal team have denied any relationship between Trump and Daniels.)
But The Journal now reports that on October 17, 2016, the president's lawyer Michael Cohen set up a limited-liability corporation in Delaware titled Essential Consultants LLC to make the transfer of $130,000 to Daniels. He even reportedly gave Clifford a code name of "Peggy Peterson" to further disguise the payment.
Cohen and Trump continue to deny all of this. Daniels hasn't commented on the latest account. Read the full story here.