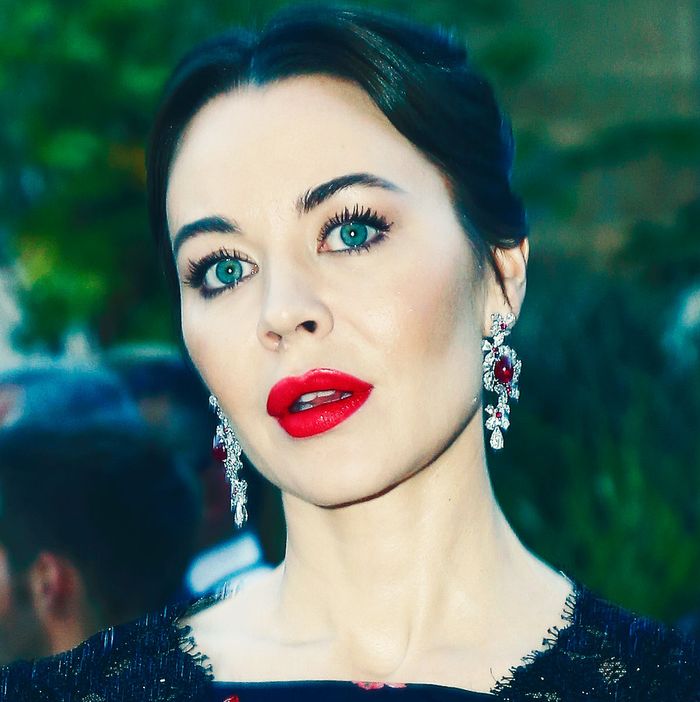 Ulyana Sergeenko.
Photo: Julien M. Hekimian/Getty Images for amfAR
It's Haute Couture Week in Paris — filled with glamour, Karl Lagerfeld, and offensive behavior (but off the runway, this time). Russian couture designer Ulyana Sergeenko sent a note to blogger Miroslava Duma, reading, "To my n*ggas in Paris" (neither Duma nor Sergeenko is black).
Duma shared it on her Instagram Story and both faced immediate backlash. The note is a reference to a Kanye West song by the same name, and the fact that Duma is in Paris to see Sergeenko's show. Clever.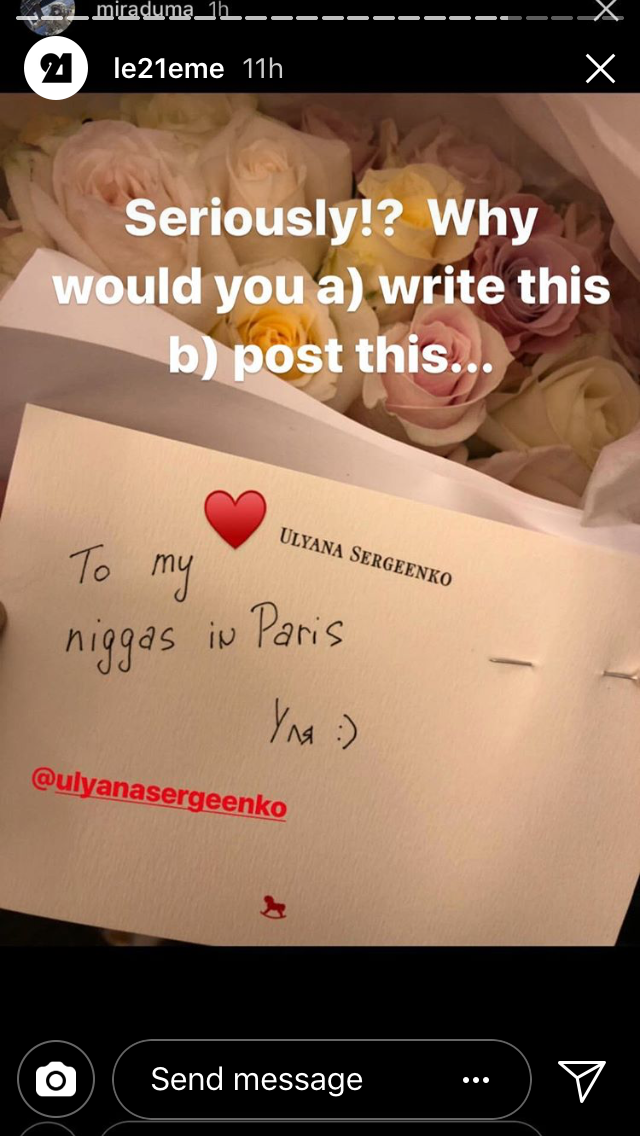 This morning, Sergeenko posted an apology to her Instagram, saying she woke up to hateful messages. However, she explained that she only sent it because "Kanye West is one of my favorite musicians and NP is one of my most favorite songs. And yes, we call each other the N word sometimes when we want to believe that we are just as cool as these guys who sing it."
How not to apologize: couture edition.
Update: Miroslava Duma issued an apology on her Instagram account, while Ulyana Sergeenko took hers down.
Duma was also removed from the board of the Tot, a children's company she founded with Nasiba Adilova in 2015. Adilova shared the below Instagram on Tuesday.