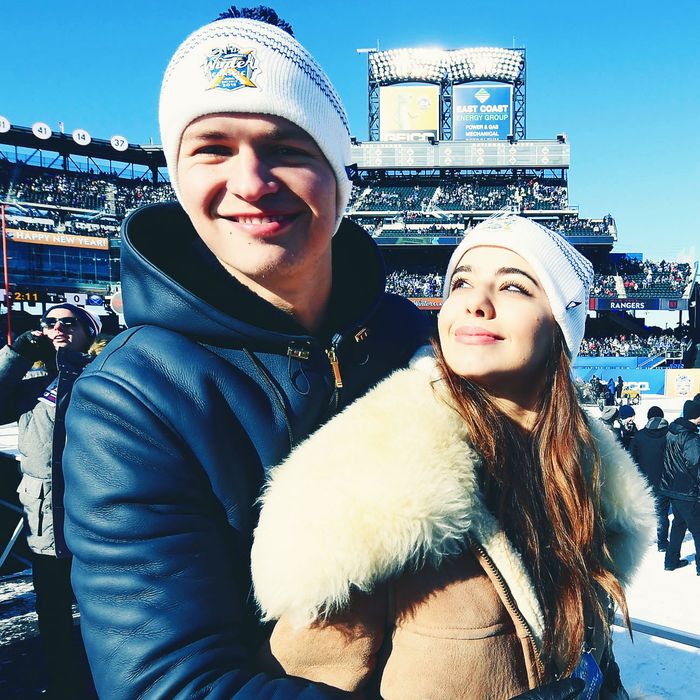 Ansel Elgort and girlfriend Violetta Komyshan.
Photo: Brian Babineau/NHLI via Getty Images
As the great "bomb cyclone" blasts, pummels, batters, etc. the East Coast, at least one young celebrity is enjoying himself. Here's actor/DJ Ansel Elgort, star of 2017's getaway-driver thriller Baby Driver, doing a cool car move in an empty parking lot in New York. As you can see, he is very good at it.
Happy snow day, one and all!