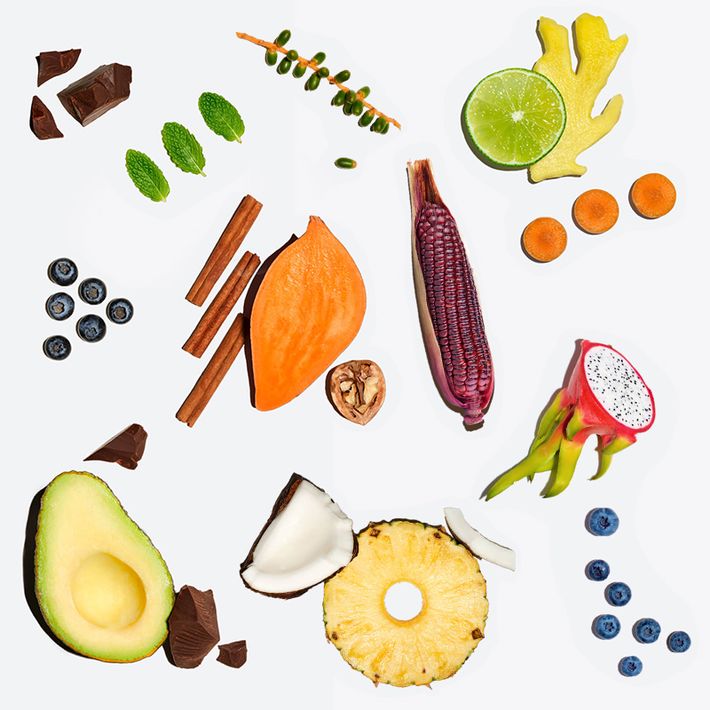 Among all of the food-service plans that popped up in 2017, one kept appearing in our Instagram feeds: Daily Harvest. You've probably seen the bright imagery of white cups overflowing with whole, rainbow superfoods like pineapple, avocado, and cacao. In fact, the plan (you can order 6, 9, 12, or 24 weekly cups, or 24 monthly cups) delivers frozen, single portions of these plant-based foods in the form of chef-developed smoothies, soups, chia parfaits, "nice cream," and more.
The goal: convenience without nutritional compromise. The ingredients include nutrient-dense, organic fruits and vegetables, as well as less mainstream superfoods and spices, all without refined sugars, preservatives, or other unwanted additives. Just grab a cup from your freezer, add liquid such as water, broth, or nut milk, and blend, heat, or soak for as little as 30 seconds (up to a few minutes).
Call us jaded, but truly fast, convenient, healthy food that people actually want to eat – and doesn't cost a fortune – seemed too good to be true. But with 5 million cups sold in their first year of business, we couldn't deny the service's growth story. So we tasked five New York Magazine and the Cut staffers with trying out a couple of Daily Harvest selections each. Below, they report back on how it measured up in light of their busy lifestyles and New Year's get-healthier goals.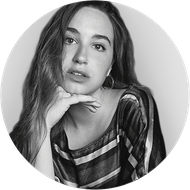 What are your 2018 resolutions?
I'm trying to be more mindful about how I eat this year, whether that's eating smarter or preparing better for the day at the office. This is one of the first years in a while I haven't had "weight" or fitness-related goals. I want to be more selfish with my time, and take care of myself.
How did your Daily Harvest trial go?
I forgot lunch one day so I had the Mulberry + Dragonfruit Overnight Oats and they were so good. Making overnight oats is pretty easy, but not having to pour out oats, berries, and dragonfruit (which I wouldn't buy otherwise) was really nice. The Cacao + Avocado Power Smoothie tasted great. I like making smoothies at home, but this is nice because you don't end up wasting leftover ingredients like greens or fruit.
How did the products work with your healthy resolutions?
The idea of taking the time to prepare something, or have something healthy prepared for you, can make a huge change to your day. Being conscious of what you're eating and having physical contact with the product makes it more important, like a decision, not impulsive.
Deb, strategic planning manager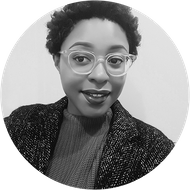 What is your first 2018 health goal?
My workload can cause me to skip a meal out of forgetfulness or lack of time. I too often go without food for the rest of the day, or compensate with a snack that leaves me feeling gross. This year, I'm setting a specific time to eat, and opting for easily prepared, healthier food options.
What did you like about your Daily Harvest samples?
Oftentimes I wait until I'm ravenous to get food during the day, so the fact that it doesn't take long to prepare was really helpful for someone that struggles with managing time. All the ingredients are included. All you do is add a liquid base (I used almond milk), blend, and it's done. I was deterred by some of the less familiar ingredients, but was surprised by how good they were! I highly recommend the Pineapple + Matcha Energizer Smoothie to anyone hesitant to try a green juice.
Will you incorporate the smoothies in your new eating plan?
I could see myself grabbing one of these from the fridge on my way out in the morning over other quick, much less healthy options.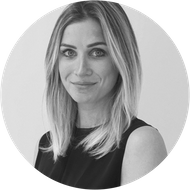 What healthy changes would you like to see for yourself in 2018?
I want to find meal solutions and snacks that are filling and tasty to fuel me for being on-the-go all day – I spend a lot of time out on meetings – and working out two to three times per week. I'm also expanding my repertoire of healthy go-to foods by reading cookbooks and experimenting. Lastly, I'm trying to eat smaller meals more often to keep my hunger in check.
Tell us about your Daily Harvest experience.
When I opened the lid of the Turmeric + Lemongrass soup, I was surprised to find lots of whole vegetables. I thought it would be mainly just broth because the calorie total was pretty minimal. And it was extremely flavorful, with many ingredients complementing each other. The Cold Brew + Almond smoothie was a great late-afternoon snack.
What aspects of the samples worked best with your lifestyle?
Having a ready-to-go soup at work made it a no-brainer to be healthy, without sacrificing time spent on preparing ingredients. I also liked getting to try creative ingredients that I otherwise would never buy in the grocery store: lemongrass, tamari, hemp, açaí, etc.
Manny, director of brand marketing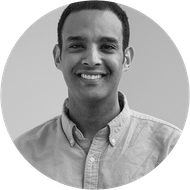 What are some of your 2018 goals?
This year, I want to stop mindless snacking on junk food, spend less money on food in general – so, stop eating out so much – and create more routine in my life.
How did your Daily Harvest trial compare to your expectations?
I'd heard of the service before and it seemed like an interesting concept, especially with how diverse the offerings were. I tried the Chocolate + Blueberry smoothie and Lentil + Mesquite Chili Soup at work. It was incredible that all of those ingredients were packed into each container, especially the smoothie (which was my favorite). It's cool that I could drink the smoothie for breakfast and be full, yet get that much nutritional value from it.
How did the products fit into your efforts to be healthier?
It makes it pretty easy in regards to preparing and saves me money at the same time. It's also a much healthier resource compared to even salads. Moving forward, I think having a shake everyday for breakfast will definitely get me out of my daily everything-bagel habit and hopefully make me less lethargic and in need of coffee in the morning.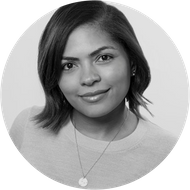 What healthy changes are you working towards in 2018?
I can go months without ingesting anything outside of the beige carb food group (bread, pasta, etc.), and the only fruit I like is fermented grapes (aka wine!). I rarely go without breakfast, but never have the time to make something healthy.
What was your impression of the Daily Harvest samples?
I was happily surprised to find the smoothies easy to make and also tasty and satisfying. I loved the Mint + Cacao. The fact that the ingredients I can tolerate (cacao and mint) masked the taste of other things I don't like (e.g., spinach) worked for me! I'm drinking the good stuff but not tasting it, which is a big win. Eat more greens: check.
So what does your short-term dietary future look like now?
I actually feel more hydrated and less bloated from eating just a little better, which was an unexpected gain. I don't see myself turning around my diet entirely in the next coming months – I'm all about baby steps – so this is an easy solution to help offset my (bad) diet.
Use our exclusive promo code below to receive three free cups with your first box order. (New customers only.)
Promo code: NYMAG
This is paid content produced for an advertiser by New York Brand Studio. The editorial staff of The Cut did not play a role in its creation.