Get Madame Clairevoyant every week.
On Wednesday, there will be a total lunar eclipse in Leo, which will magnify and intensify the power of the full moon. If some old truth has been building up inside you, you might find yourself ready to speak it out loud. What change are you finally ready for?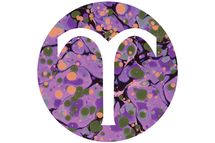 Aries
Try to slow your brain down just a little this week. Knowing every development on the earth's surface won't be enough to save you, and neither will moving so fast you can never be wrong. Instead, take the time to notice your plants in the kitchen that need water, or your neighbor who needs help with the door, or your friend who's lonely for the sound of your voice.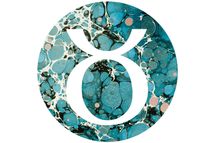 Taurus
Sometimes you hear a humming noise in your dreams, and sometimes you hear sounds recognizable as words, and sometimes you hear a full-throated roar, the faraway ocean singing to you. This week, messages will arrive from unexpected places, and you should listen, if you can. You can seek a life with different rules, so listen to the dreams that will help you find it.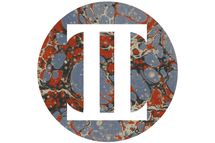 Gemini
People will expect you, sometimes, to overcome all the pain in the world with nothing more than your energy, or your hope, or a practice of gratitude. And even though these things can be good and sweet, you don't have to expect your private emotional exertion to be enough to save you. You can spread your quiet goodness in the world, and you can ask for help in return.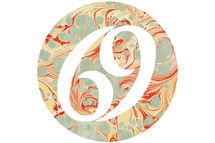 Cancer
It's one thing to envision the world ending tomorrow, and another to imagine that life could just keep going on like this. It's one thing to imagine one bright, brief moment of crisis, and another to try to keep living for the long term. If the earth is still below you and the sky is still above, how will you keep filling your heart?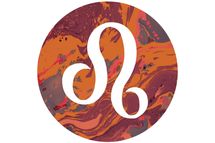 Leo
Even in the winter, even now as the world seems to keep cracking apart, you've been strong enough to keep moving. You've been brave enough to hold on to your sunlit dreams of what's possible. And sometimes, when you're as bright and as stubborn as this, it's easy to take on more pain than is yours — you bear it so bravely, so well. But this week, try not to take on more grief than already belongs to you.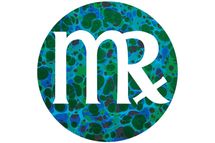 Virgo
The world shapes your dreams and it shapes your desires, and how could it not? It's not wrong to be made of language, not wrong to be made of this green earth. It isn't your job to transcend the place you came from. It isn't your job to be better than anyone else. There are still so many different ways of growing.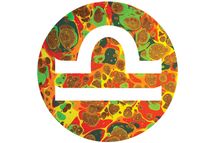 Libra
Some of your actions are born from a joy, or a wisdom, or a bright blazing conviction in your soul. Some of your actions are born from your need for survival, and this is okay, too. This is a week for knowing the difference. There are lines that constrain you, and there are ways you're still free. Which houses can you still refuse to enter? Which stories, even now, can you still refuse to believe?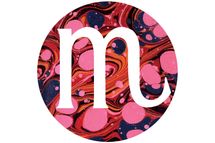 Scorpio
You, more than anyone, know how to focus your energies. You know how to shine a beam of attention so bright and direct it could burn a hole through the wall. But still, sometimes the world can pull you away from your real purpose. Sometimes the world's dramas and cruelties spin so fast and shine so bright, you can hardly look away. This is a week for refocusing. It's a week for treating your respect and attention like the uncommon powers they are.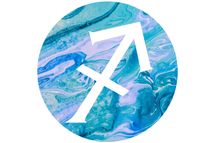 Sagittarius
This week, it can feel easy to strive for some kind of perfection — to strive for work so good it will never be challenged, a truth so clear it can never be argued. But even if you could find this, what would you do with a beautiful system devoid of air to breathe? What would you do with a door shut so tight it can't be reopened? There's no perfect ending, just different ways to keep trying, all tangled and layered together.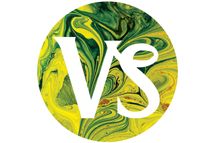 Capricorn
It's easy to look to the future and dream a dream, and it's easy to look to the past and tell a story. And it becomes easy, sometimes, to lose track of your own place in the world, and to forget about the wonders and the wilderness that exist in the same point in time as you. There are so many stories of our world gone dull and lifeless, and stories of our world become entirely cruel, but underneath all this there's still mystery.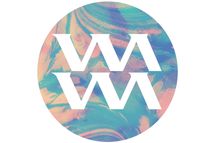 Aquarius
You speak your own language, and you dream at your own wild pace, and there's nothing wrong with the shape of your life, or the pitch of your voice, or the ways you know how to move. Of course you know this already, but sometimes it's hard to really feel it. Inside all the fire and the heat of a day, it can be hard to remember. This week, don't shrink yourself to match the size of some imagined real world.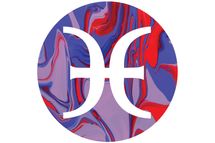 Pisces
You can resist feelings of selfishness this week, and you can resist feelings of greed. You can resist the defensive tightening of your heart. If the only thing in the whole world is change, would that change the way you move? If there's nothing you can hold on to, nothing you can keep in the end, would it change the choices you make? If there's no way to predict the thing that comes next, what freedom would it give you to imagine this week, and next?
Get Madame Clairevoyant every week.