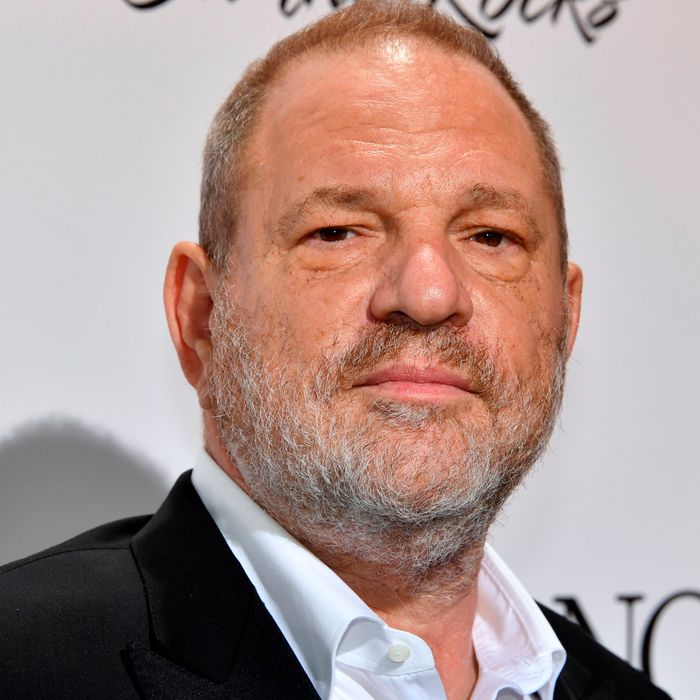 Photo: YANN COATSALIOU/AFP/Getty Images
Though Harvey Weinstein has remained mostly quiet since dozens of women accused him of sexual harassment and assault, the movie mogul is defending himself after the debut of Rose McGowan's E! docuseries, Citizen Rose. In a statement to Deadline, Weinstein lawyer Ben Brafman denied McGowan's claims that she was sexually assaulted by the producer in 1997, calling the allegations "a bold lie." Brafman defended his client by releasing two emails sent to Weinstein, in which Ben Affleck and McGowan's former manager Jill Messick contradict the actress's claims.
As Deadline points out, the email from Affleck was dated July 26, 2017 — nearly three months before The New Yorker and New York Times released bombshell reports detailing McGowan's allegations, along with accusations from many other women in Hollywood. This means Affleck might not have known the full scale of what he was responding to when he wrote the email, a full decade after the events took place.
In Affleck's email, he reportedly wrote:
[Rose] never told me nor did I ever infer that she was attacked by anyone. Any accounts to the contrary are false. I have no knowledge about anything Rose did or claimed to have done.
This email seemingly clashes with a passage in McGowan's new book Brave, in which she describes telling Affleck, her co-star in Phantoms, about the alleged assault at the Sundance Film Festival. McGowan claims Affleck responded by saying, "Goddammit! I told him to stop doing that!"
Last November, after the reports came out — and while he was dealing with his own groping allegations — Affleck told Savannah Guthrie on the Today show, "I believe Rose, I support her, I really like and admire her tenacity, and I wish her the best."
In the other email provided by Weinstein's lawyer, McGowan's manager at the time of the alleged assault, Jill Messick, reportedly wrote:
When we met up the following day, she hesitantly told me of her own accord that during the meeting that night before she had gotten into a hot tub with Mr. Weinstein. She was very clear about the fact that getting into that hot tub was something that she did consensually and that in hindsight it was also something that she regretted having done.
In Brave, McGowan claims that when she told her manager of the encounter shortly after, her manager "counseled me to see it as something that could help my career in the long run."
McGowan responded to the emails on Twitter:
McGowan received a $100,000 settlement from Weinstein in 1997. She was also reportedly offered an additional $1 million in hush money to sign a nondisclosure agreement, which she refused.
Read the full emails here.