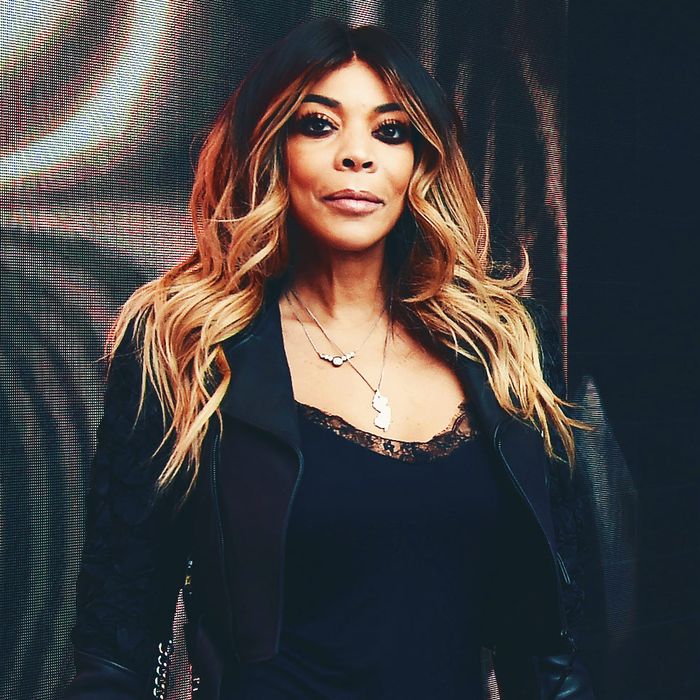 Wendy Williams.
Photo: Ilya S. Savenok/Getty Images for Wilhelmina Models
Problematic fave talk-show host Wendy Williams, doesn't believe sexual-assault allegations against R. Kelly should be grouped in with the #MeToo movement — which she claims she's "sick of."
A recent grassroots campaign has put the singer back in the news several months after women claimed he held them in a sex cult. Using the hashtag #MuteRKelly, two women are trying to remove R. Kelly's music from Atlanta radio and get him banned from the industry.
"What is this, ten years too late?" Williams told the live audience this morning on The Wendy Williams Show. "It's not gonna work. Black people aren't really good at protesting. Not since the King march." (#MuteRKelly is already responsible for helping cancel the musician's concerts in eight cities.)
Williams also brought up R. Kelly's legal marriage to underage musician Aaliyah.
"The #MeToo movement hasn't affected R. Kelly," she said. "R. Kelly wasn't a 'Me Too.' Aaliyah voluntarily married him when she was 15 years old. Her parents voluntarily let her do it."
Later in the 'Hot Topics' segment of the show, Williams slammed the #MeToo movement, saying she was "sick of it."
"I love that people are speaking up for the first time and coming out but I look at all men like you're a 'me too,' all of em, all of em, which is not fair."
Watch the full video below.