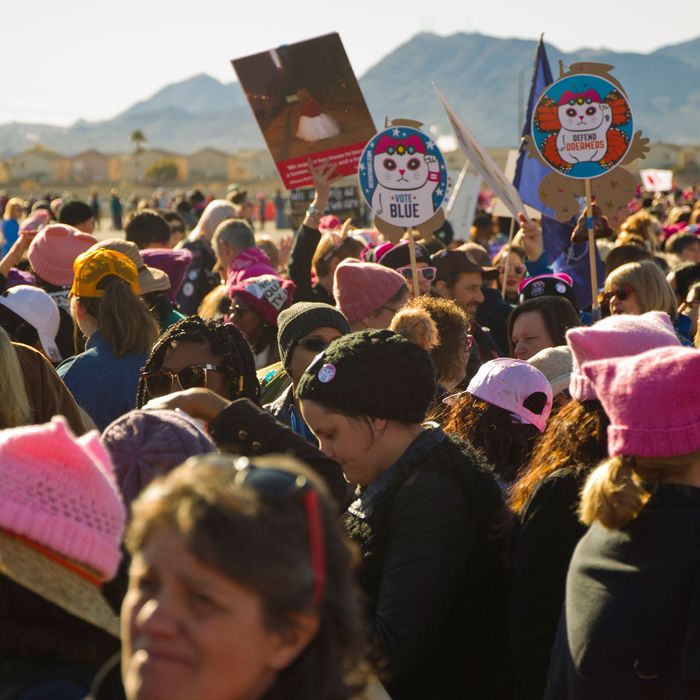 Women's March "Power to the Polls" rally in Las Vegas, Nevada.
Photo: L.E. BASKOW/AFP/Getty Images
After approximately one million people marched in the streets at one of the 200-plus Women's March events yesterday, politicians, activists, and progressive speakers headed to Las Vegas to kick off the official organization's nationwide initiative at the "Power to the Polls" rally — an effort to mobilize disenfranchised communities in swing districts and states across the country and to further support women and progressive candidates.
Because Nevada is a swing state that has a relatively high number of women in office, organizers believed Las Vegas to be the perfect location for the rally. For both the event and the voter-registration campaign, the Women's March collaborated with a handful of local organizations, including the National Congress of Black Women — Las Vegas, Mi Familia Vota, the Rape Crisis Center, and the Gay & Lesbian Community Center of Southern Nevada.
According to the Women's March website, the organization seeks to "convert the groundswell of momentum and activism into direct electoral power."
And to speak to the importance of electoral politics, Planned Parenthood president Cecile Richards, the 2017 Women's March co-chair Linda Sarsour, feminist scholar Kimberlé Crenshaw, Black Lives Matter co-founder Alicia Garza, and a handful of other progressive leaders delivered their messages to the crowd of thousands.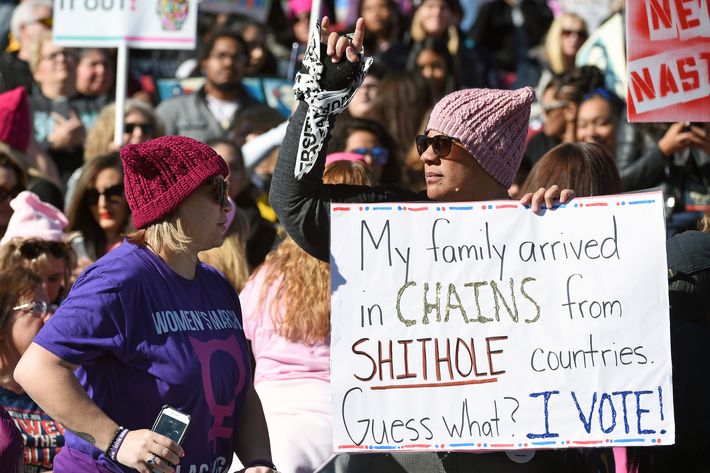 "The Women's March fueled a feminist revolution," Richards said. "White women, listen up. We've got to do better."
She continued: "Last year, we dared to hope for a better, brighter, more inclusive world. And this year, we're going to go out and build it."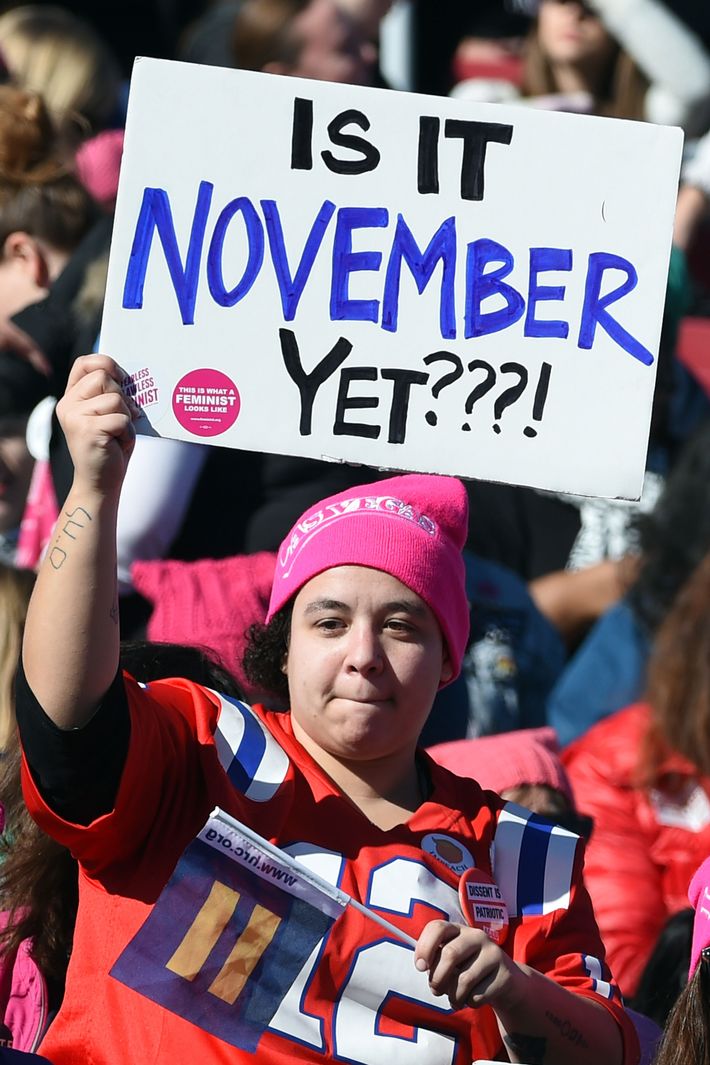 Chia Morgan, a former Flint City Council candidate and representative of Women's March Michigan, demanded that men "stand with [women]" during her speech.
"We need you to stand for us at the polls," she said. "It's time for women to take their place in politics."
And Sarsour, after calling on everyone to support universal access to health care and the rights of undocumented people, threw out an oft-cited quote from historian Laurel Thatcher Ulrich.
"Well behaved women rarely make history," she said. "We, my sisters and brothers, are in the business of making history."