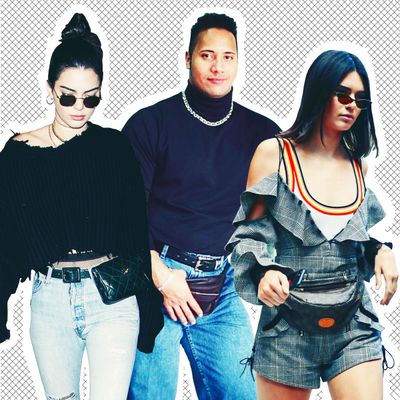 Photo: Getty Images; Courtesy of Instagram/therock
Fanny packs (also known as hip packs, bum bags, waist packs, belt bags, etc.) are the just-quirky-enough accessory that a handful of celebrities and style influencers try to revive into mainstream consciousness once every few years. Despite the valiant efforts of early adopters including Diana Ross, Rihanna, and Hulk Hogan, their sartorial and functional appeal never really caught on and captivated the masses. That is, until recently.
The waist pack explosion can at least partly be attributed to the tireless efforts of Kendall Jenner, who appears to have the largest collection of fanny packs known to man. Those in her circle of influence — namely, her sisters and the family's forever bestie Jonathan Cheban — have also been swapping out their designer handbags for designer fanny packs, all while obeying Kanye West's instructions to wear tinier sunglasses.
More recently, Greta Gerwig's chic hip pack from a Lady Bird promo sparked intrigue, and Beyoncé, A$AP Rocky, Leonardo DiCaprio, and models Karlie Kloss and Bella Hadid have been photographed carrying all of their valuables fastened securely around their hips (or slung across their chests as is the new street style). Jimmy Kimmel even paired one with his tux at the Emmys, elevating the humble bum bag to a red carpet accessory.
The appeal is understandable: They're hands free! They come in various sizes! They're versatile! But fair warning — in some cases, these packs can make their wearers look like marsupial moms carrying their little joeys to term.
Rihanna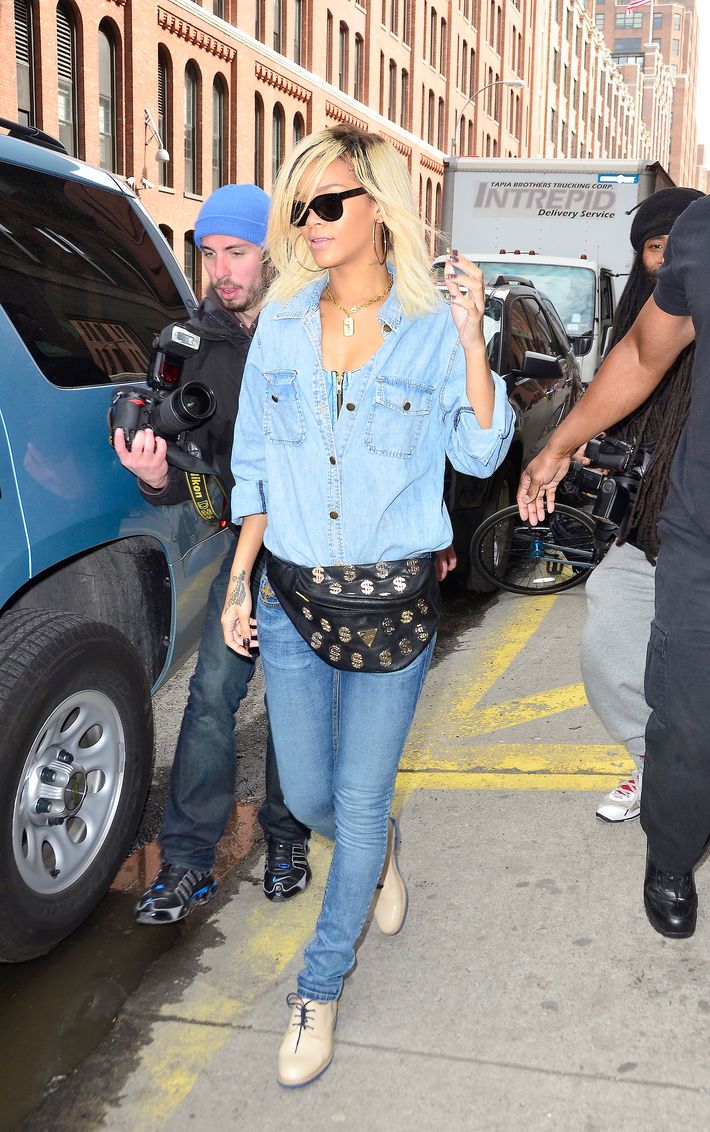 Kendall Jenner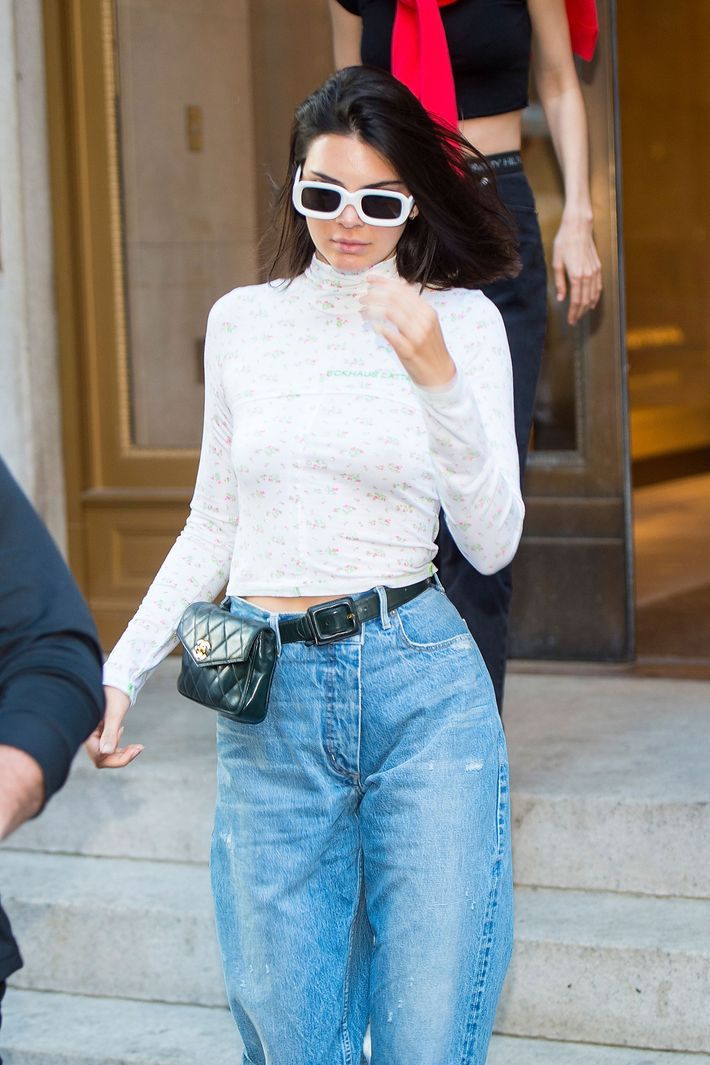 Fergie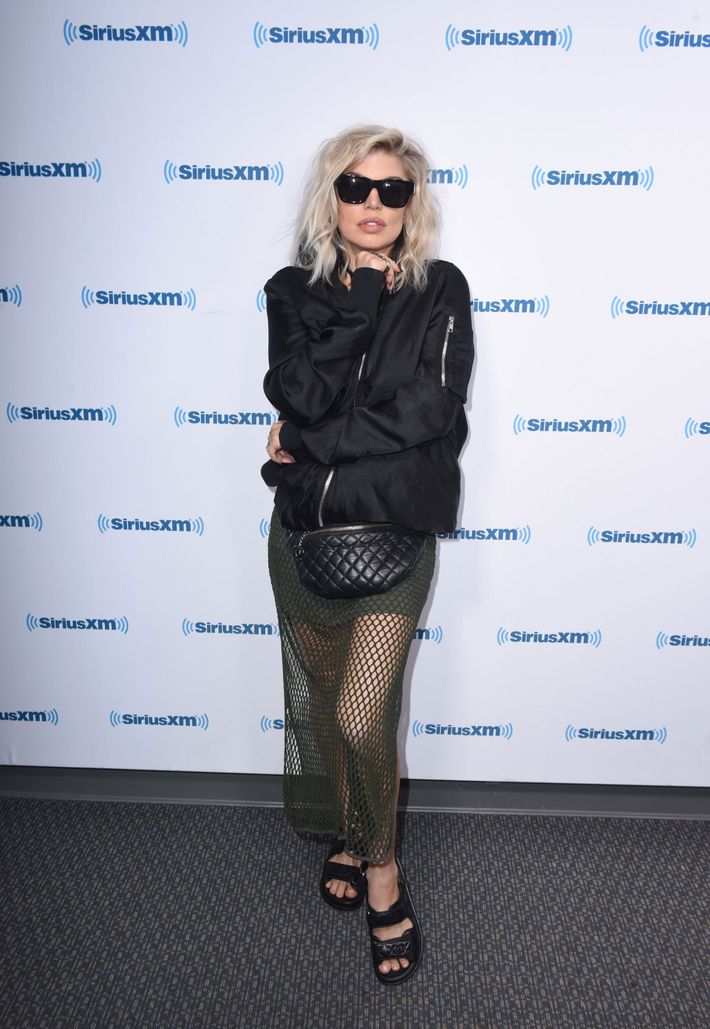 Kim Kardashian West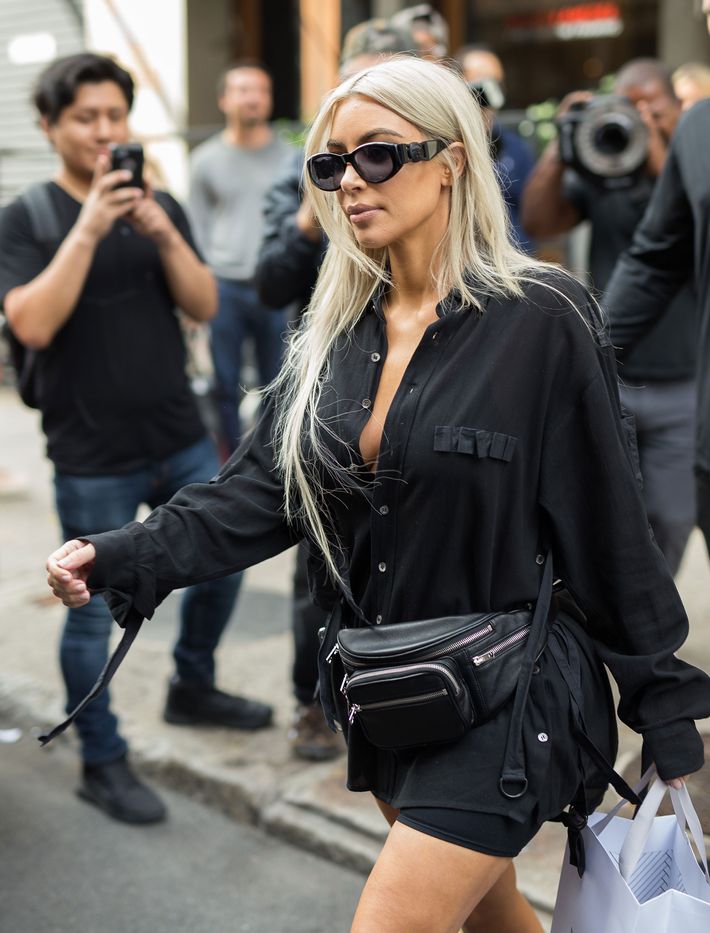 Jimmy Kimmel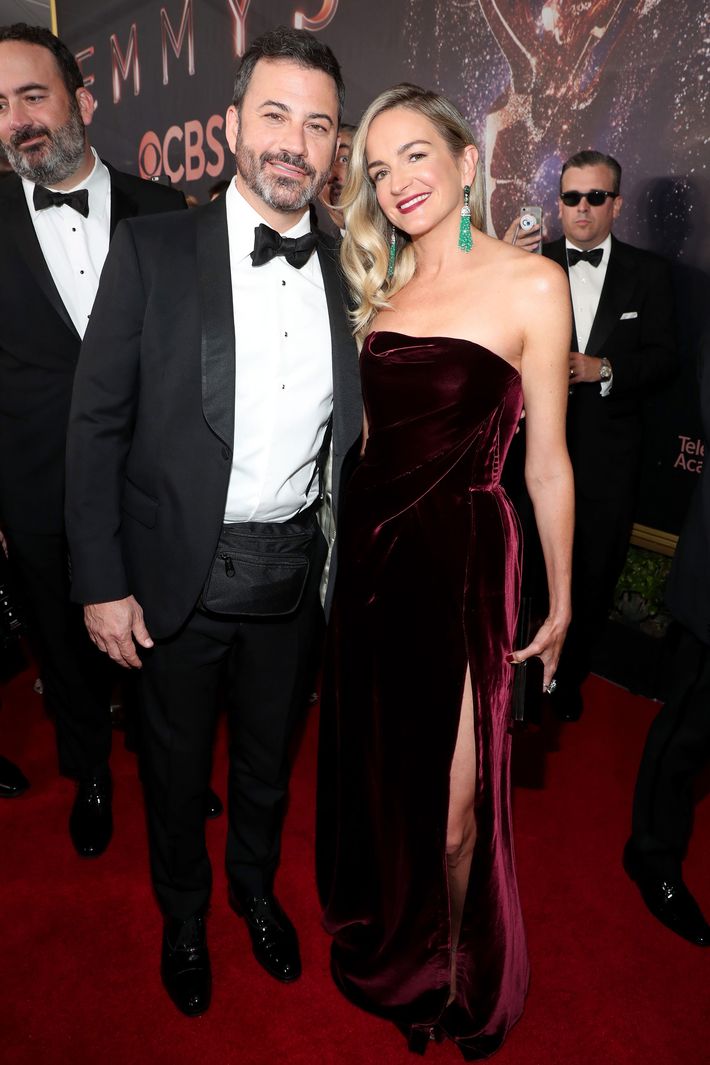 A$AP Rocky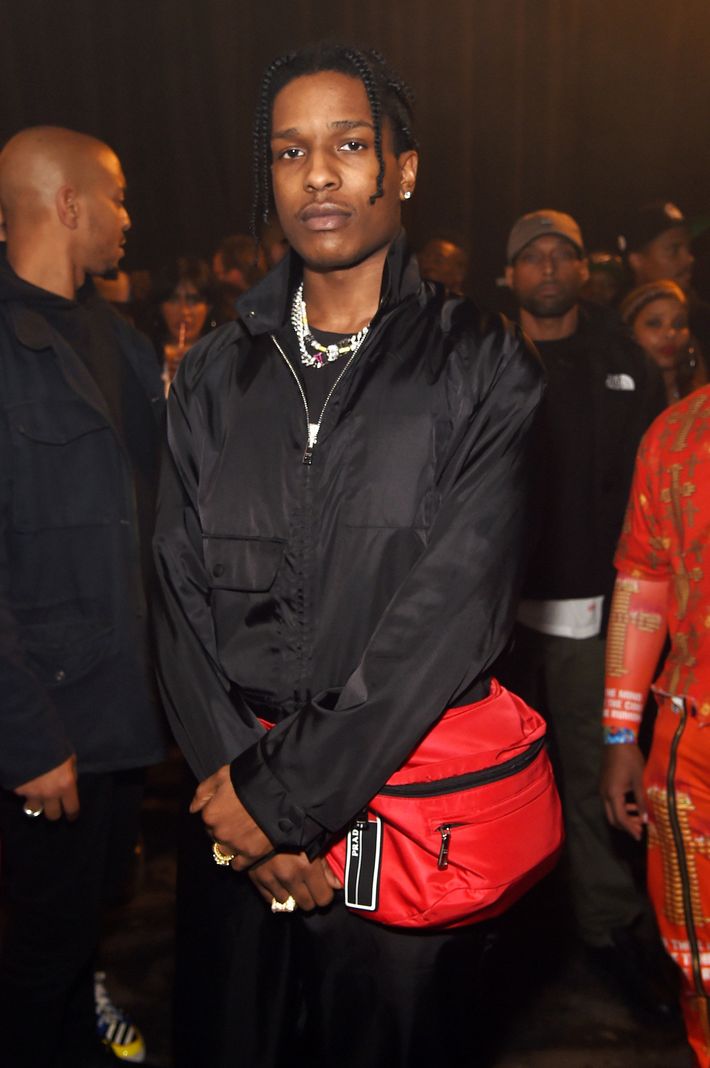 Olivia Wilde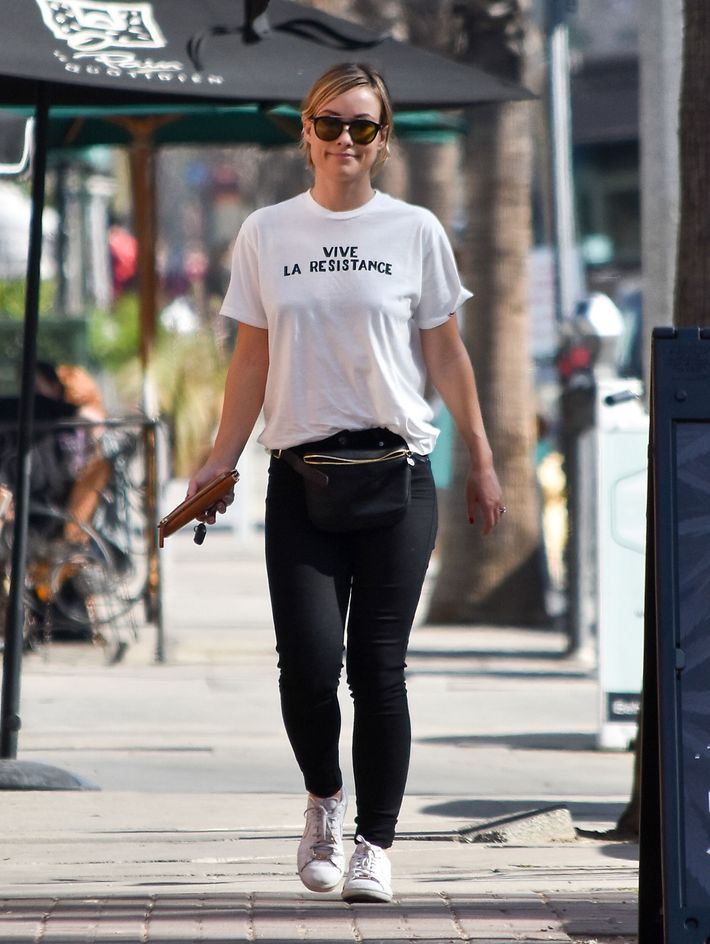 Liam Payne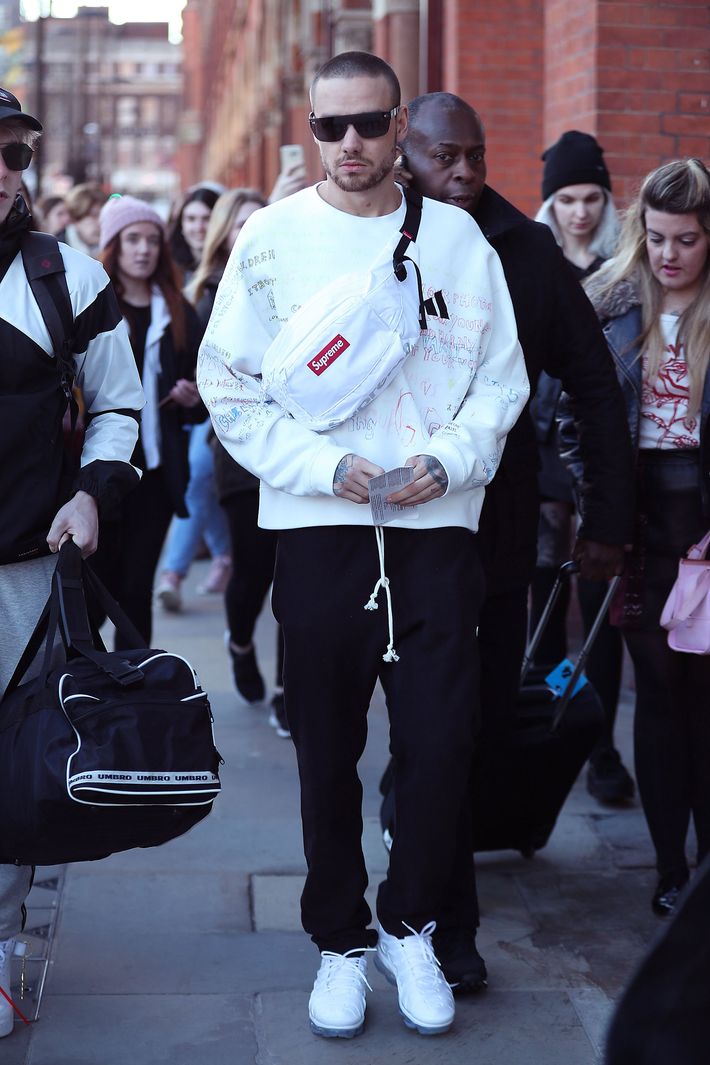 Jamie Chung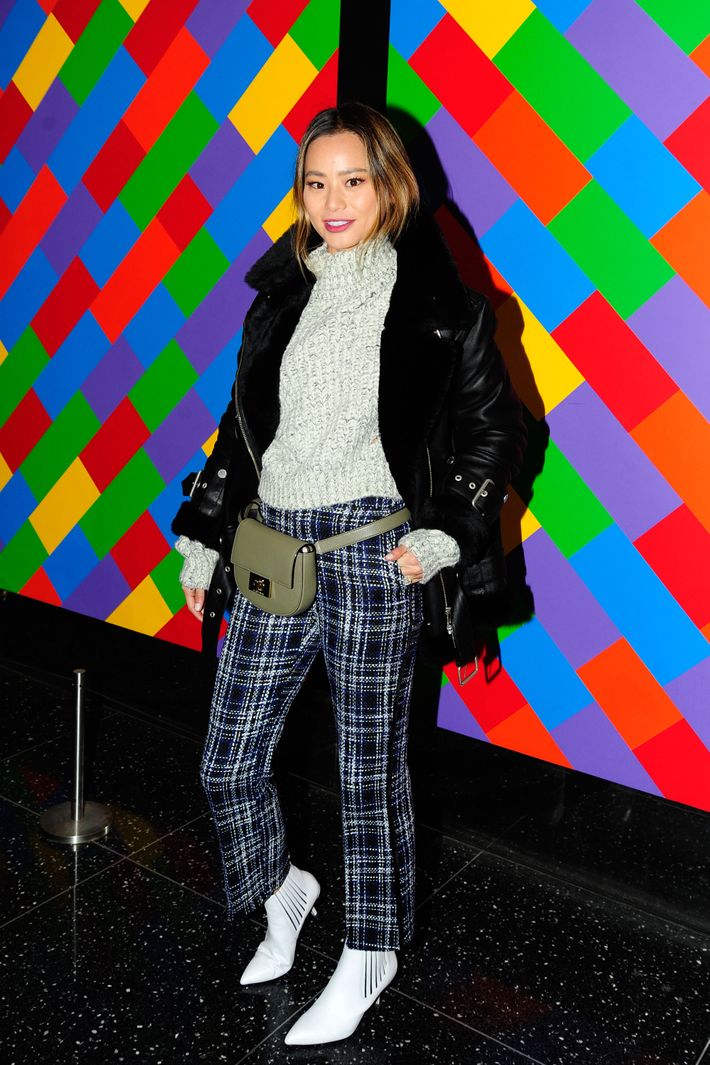 Beyoncé