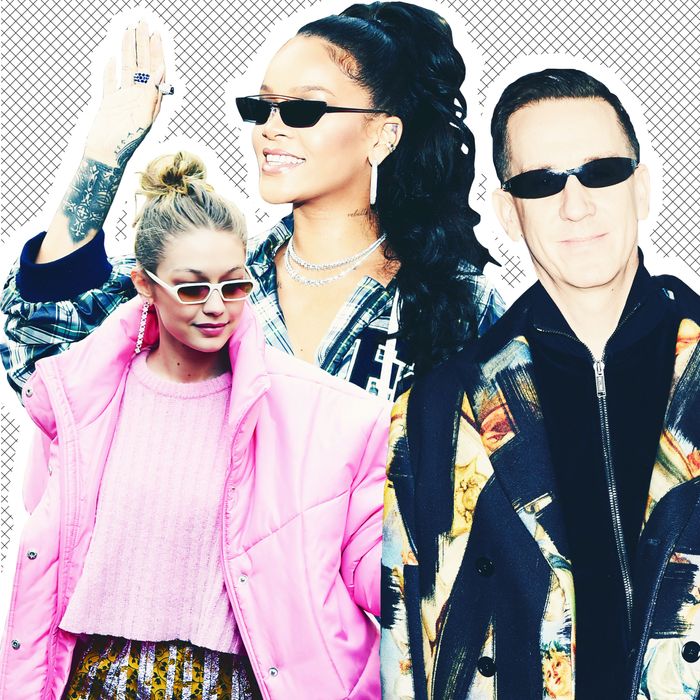 It's happened. We've reverted to the '90s, and in some mind-boggling Black Mirror-esque twist, we've all entered The Matrix and celebrities everywhere are revealing their penchants for wearing black leather and minuscule eyewear.
Wearing the tiniest sunglasses possible has become a competition of sorts for quite a few famous sisters, from the Hadids to the Knowles to the Fannings to the Kardashian-Jenner clan. (Spoiler: The Hadids win, hands down. Gigi and Bella appear to have a new pair of tiny sunglasses for each day of the week.) These barely there frames from behind which they can peer and smize into the souls of passerby — eyeballs fully exposed — have become an unexpected accessory of choice. The most popular type thus far appears to be of the narrow rectangle variety in black (as demonstrated by many Kardashian sisters and even street-style maven Miroslava Duma); yet geometric frames of all sizes and shapes are also flourishing in classic colorways of black, red, and white. Other famous faces who have embraced this trend include Rihanna, Millie Bobby Brown, Zoë Kravitz, Jeremy Scott, hordes of street-style stars, and Zayn Malik. As seen in the case of Zayn, boyfriends of lovers of tiny sunglasses are not immune to their siren song. Style over substance (i.e., adequate UV protection), after all.
Kanye West, husband-stylist of Kim Kardashian and grand forecaster of trends, even approves of these itty-bitty glasses, and even emailed his wife multiple memos filled with inspiration and commands to get her to ditch her large frames. Unfortunately, Kim seems to be the only Kardashian-Jenner sister who does not seem all too enthused about looking for Neo in her free time. She prefers glasses that more closely resemble a solar face shield.
Gigi Hadid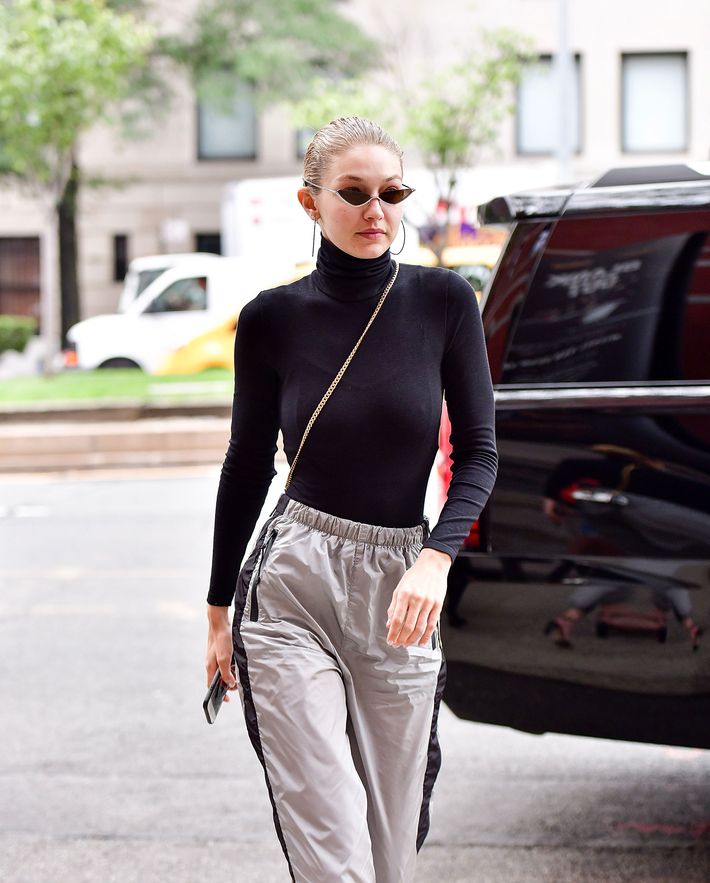 Kendall Jenner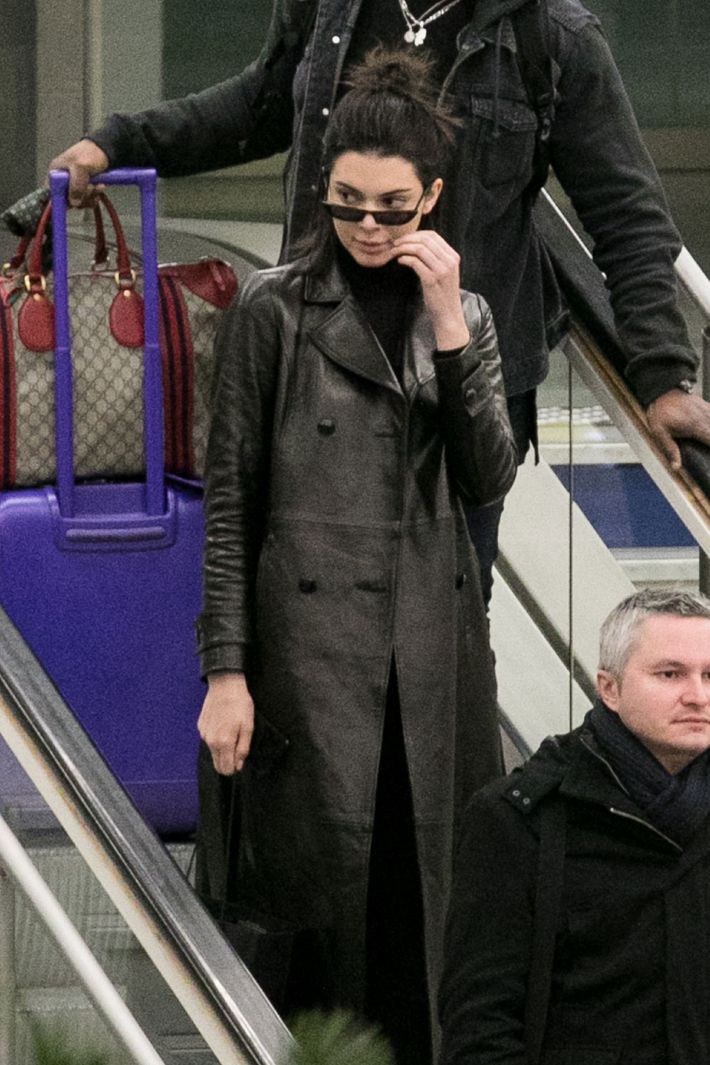 Kourtney Kardashian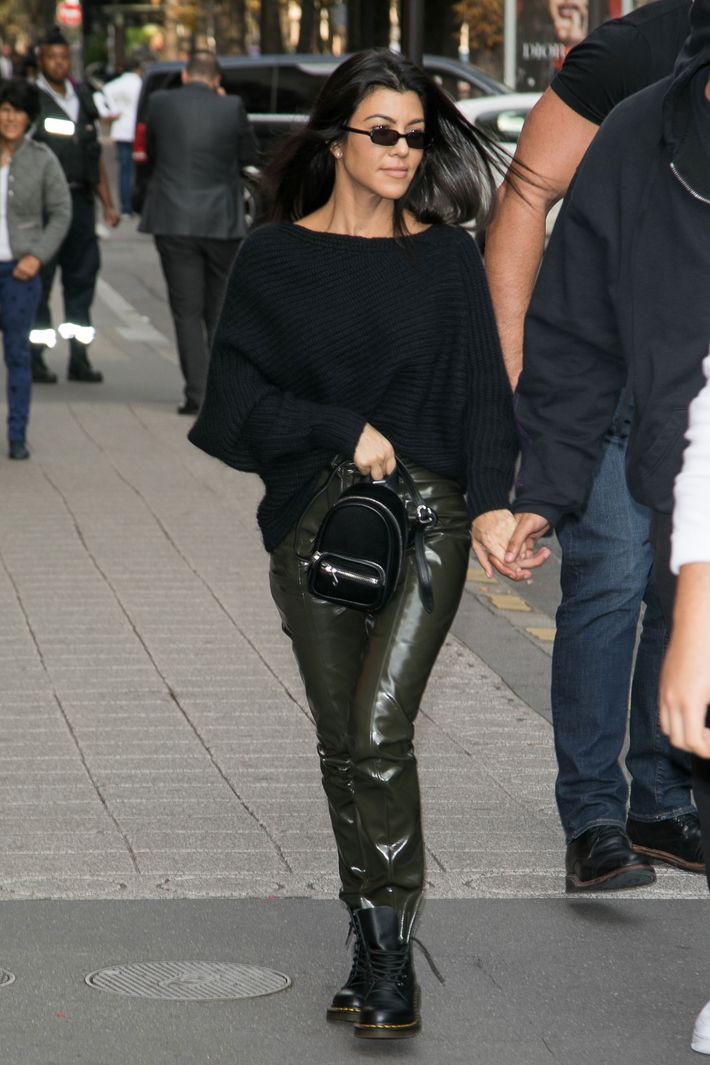 Rihanna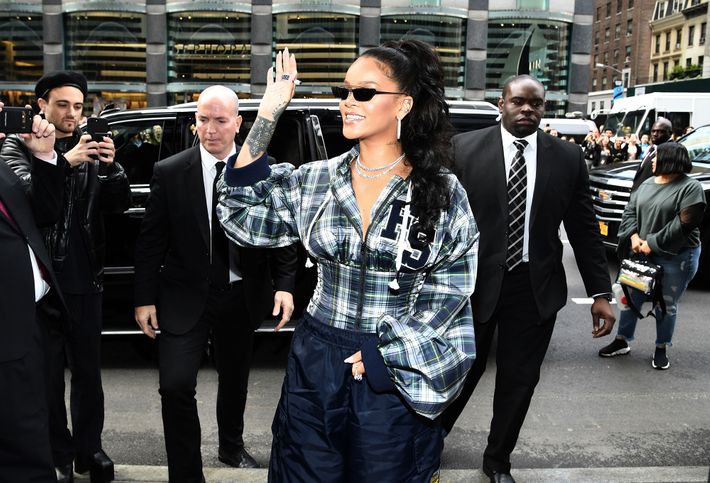 Millie Bobby Brown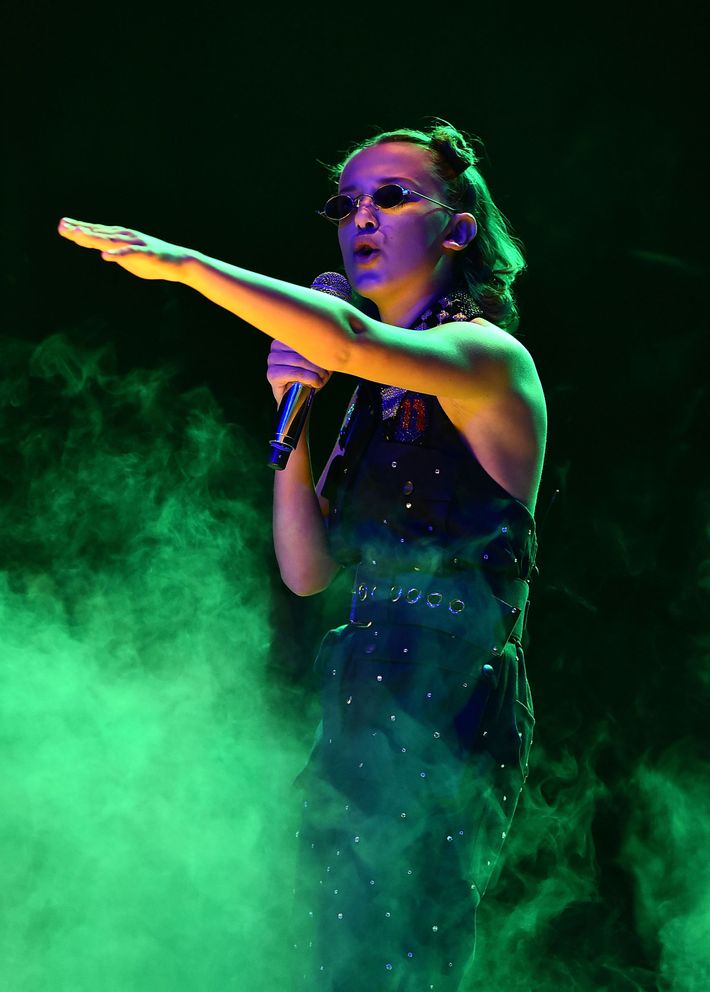 Zoë Kravitz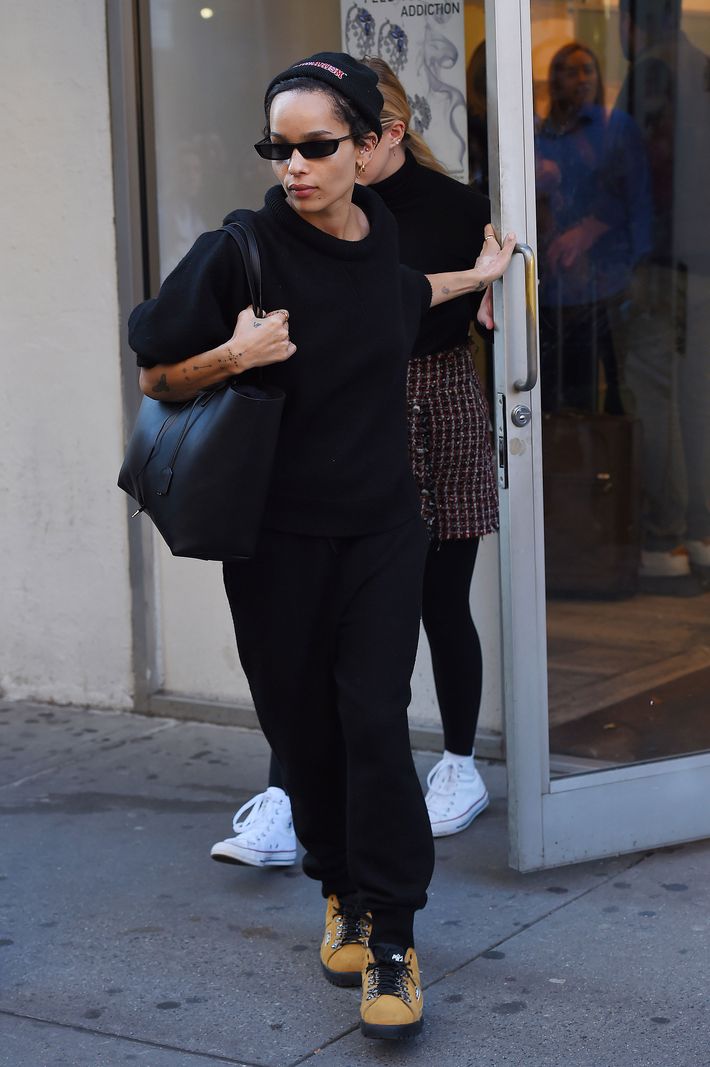 Jeremy Scott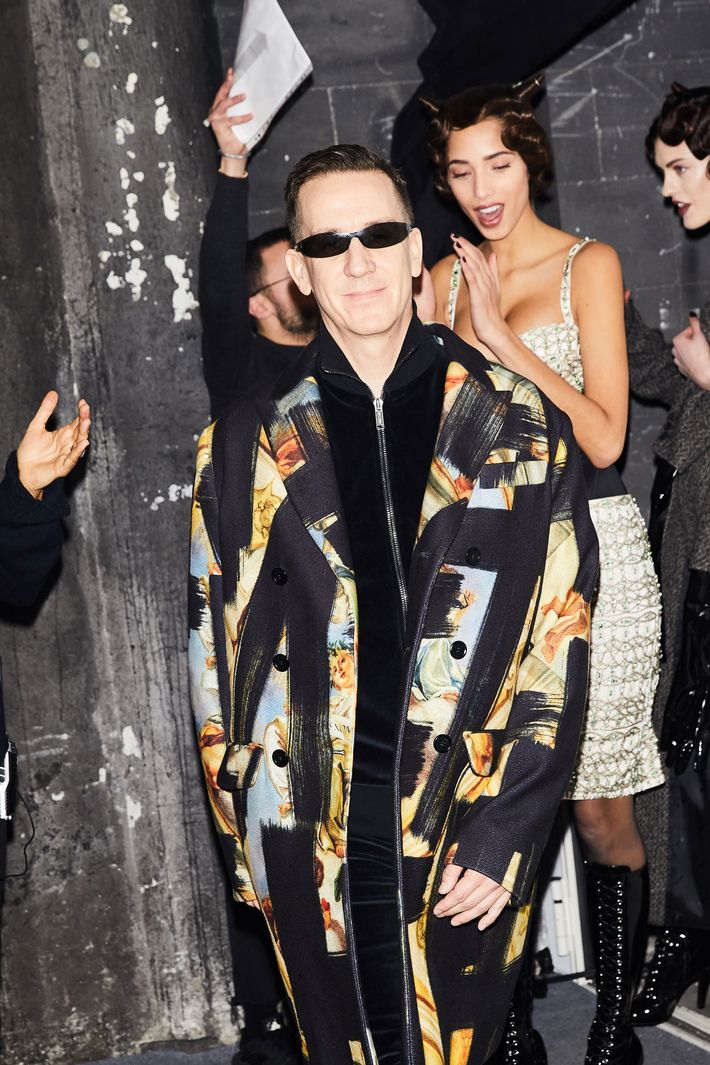 Zayn Malik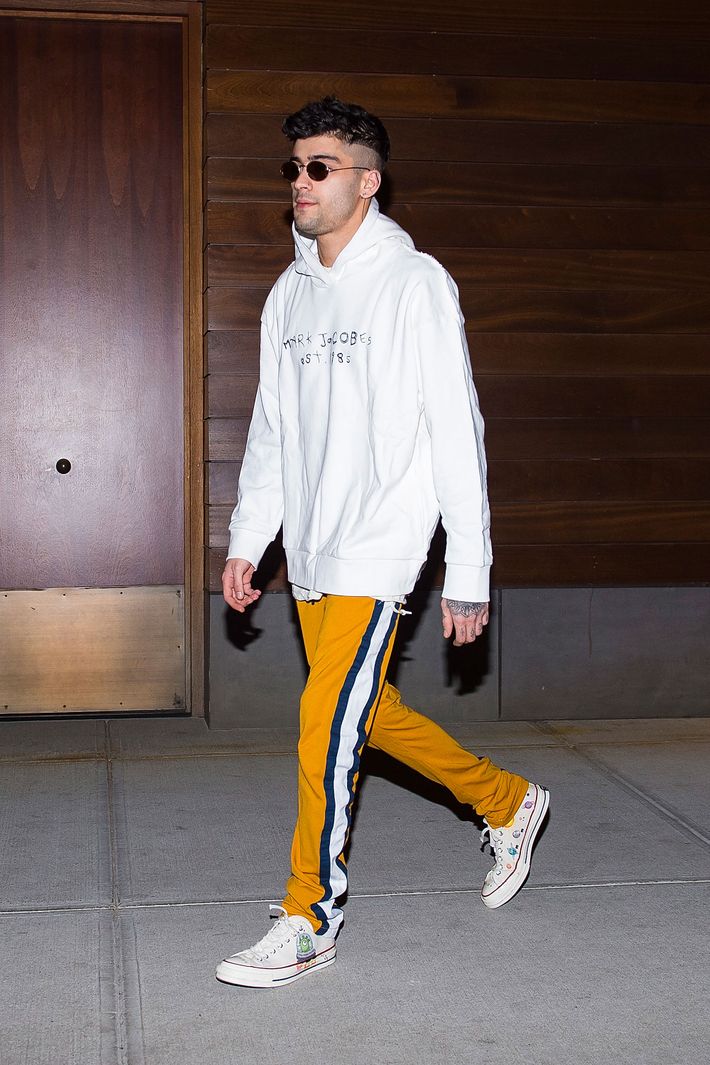 Bella Hadid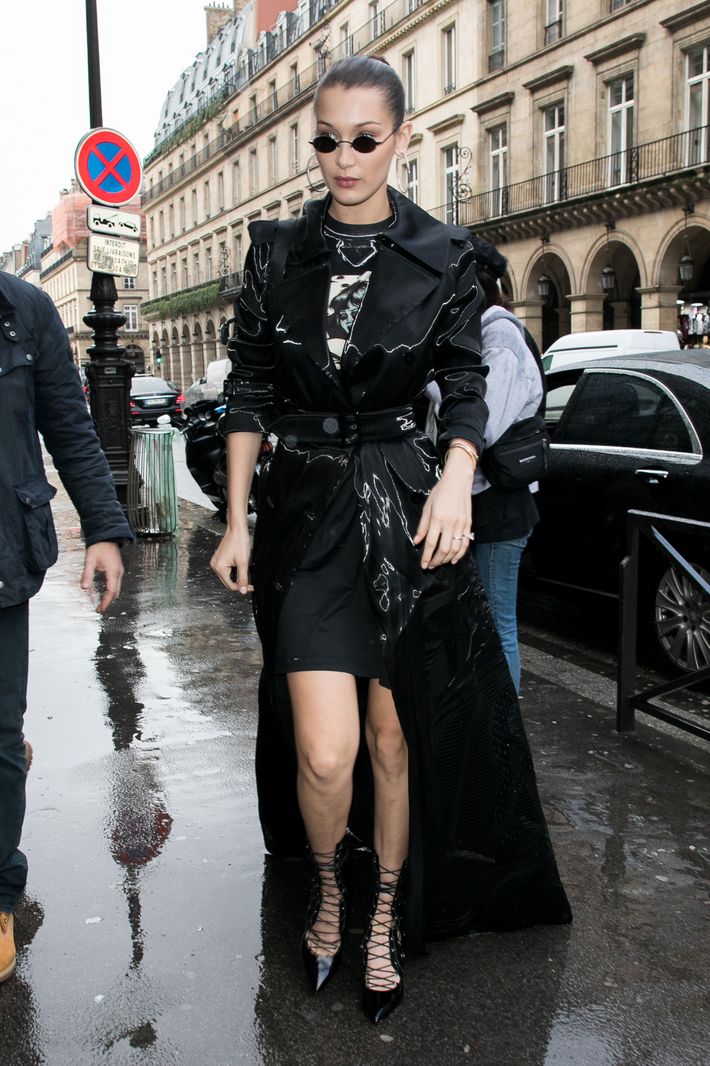 Beyoncé