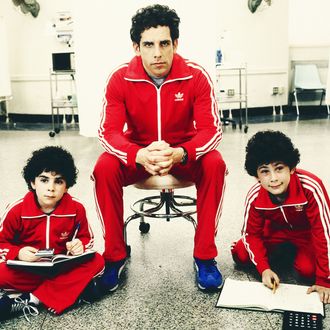 A scene from
The Royal Tenenbaums
.
Photo: ©Buena Vista Pictures/Courtesy Everett Collection
"Athleisure" never really died as a trend (because aside from Blair Waldorf, who doesn't secretly want to wear tights as pants every day?). Combined with Olympics mania and the whirlwind resurgence of '90s trends, it's no surprise that the we're seeing the tracksuit everywhere. At least three Kardashian-Jenners have been photographed wearing it out and about in Kalabasas — and Kendall Jenner wore one at New York Fashion Week while complimenting Armie Hammer's Call Me By Your Name press-tour tracksuits.
Currently, the trend can be spotted on a vast array of humans — from Olympians you're crushing on, to models, British royals, and hip-hop moguls.
The tracksuit has made its way to the red carpet in head-to-toe glory (see: DJ Khaled and Tracee Ellis Ross), as well as individual pieces. Pharrell wore an Adidas track jacket on multiple red-carpet occasions (though it may have been overshadowed by that hat). His wife Helen Lasichanh recently wore a three-stripe tracksuit-style jumpsuit to the Grammys. Jared Leto has worn shiny red track pants with a suit jacket at least once.
In conclusion: Gone are the days when the Juicy Couture tracksuit reigned supreme. In 2018, the Adidas Beckenbauer tracksuit is king (bonus points if it's red), and instead of seeing heiresses and pop princesses wearing velour sweats to tote around their teacup chihuahuas or Starbucks iced lattes, we're seeing variations of Ari, Uzi, and Chas Tenenbaum comfortably traversing the city in rain, sleet, or shine. Except instead of Starbucks lattes, they're most likely holding a green juice.
Pharrell Williams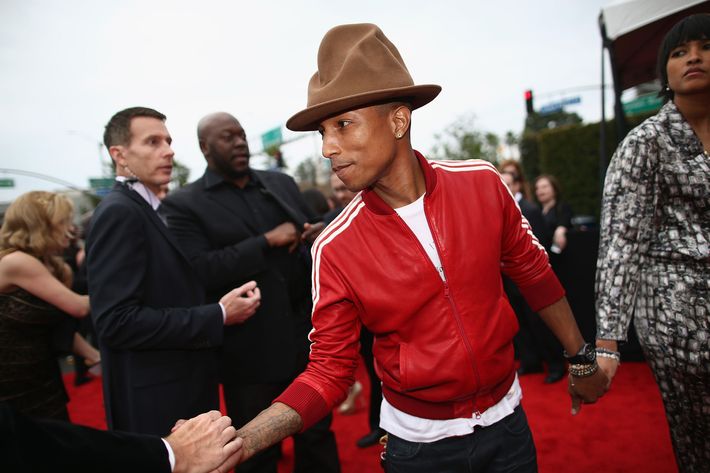 A$AP Rocky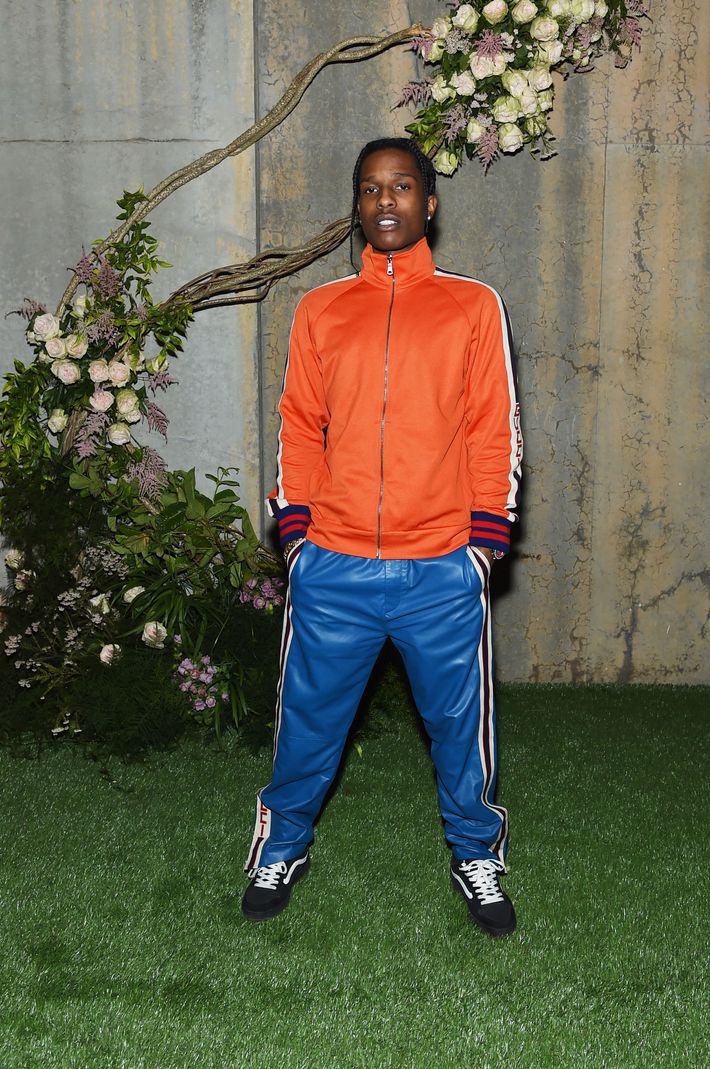 Kourtney Kardashian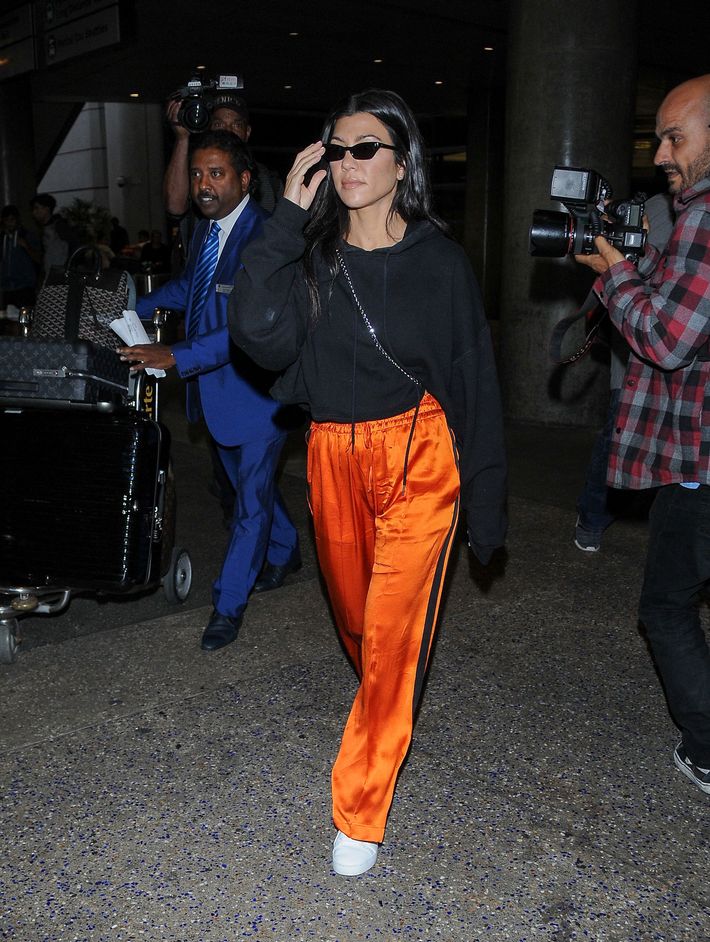 Rihanna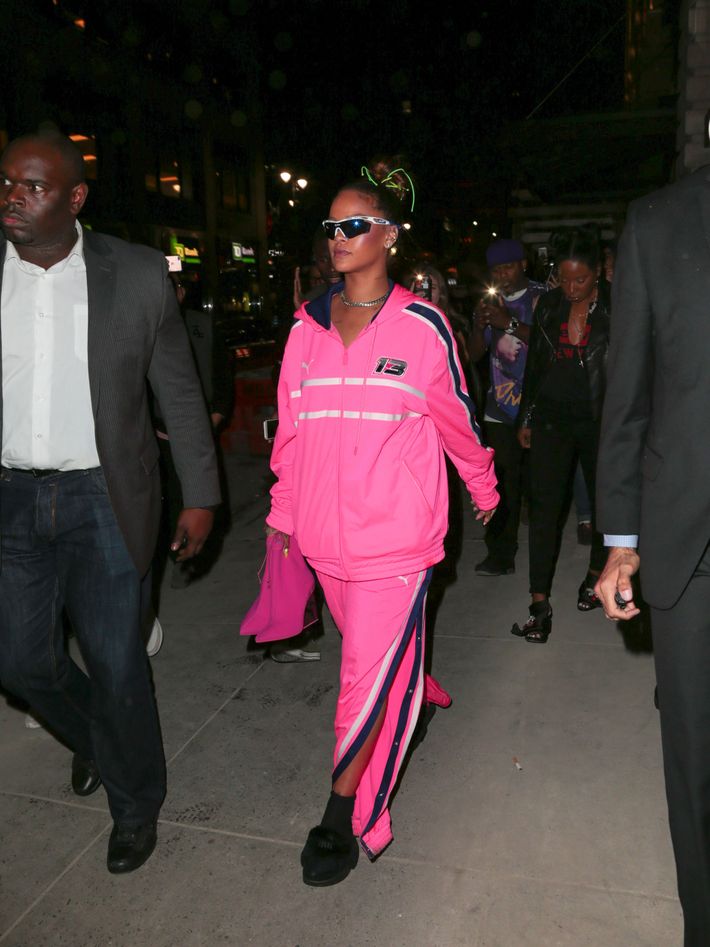 Jared Leto
Kate Middleton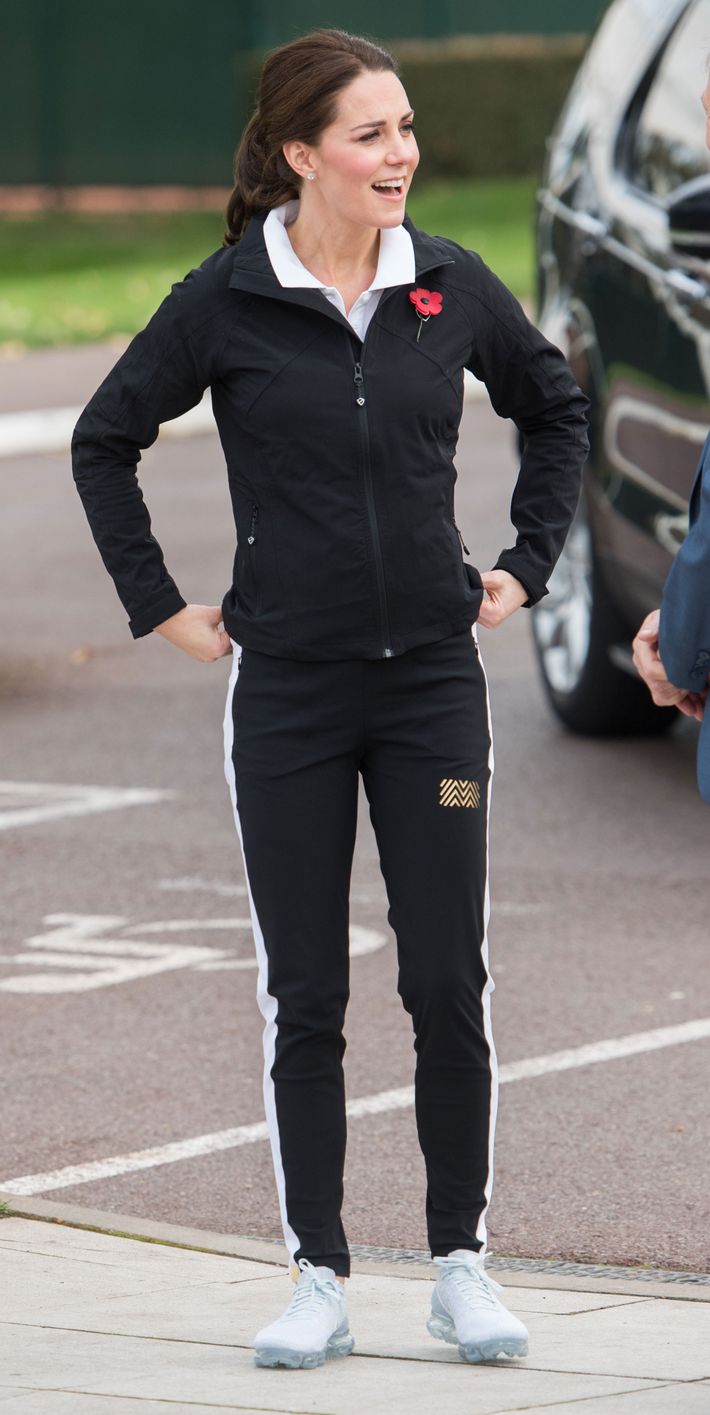 Tracee Ellis Ross and Karla Welch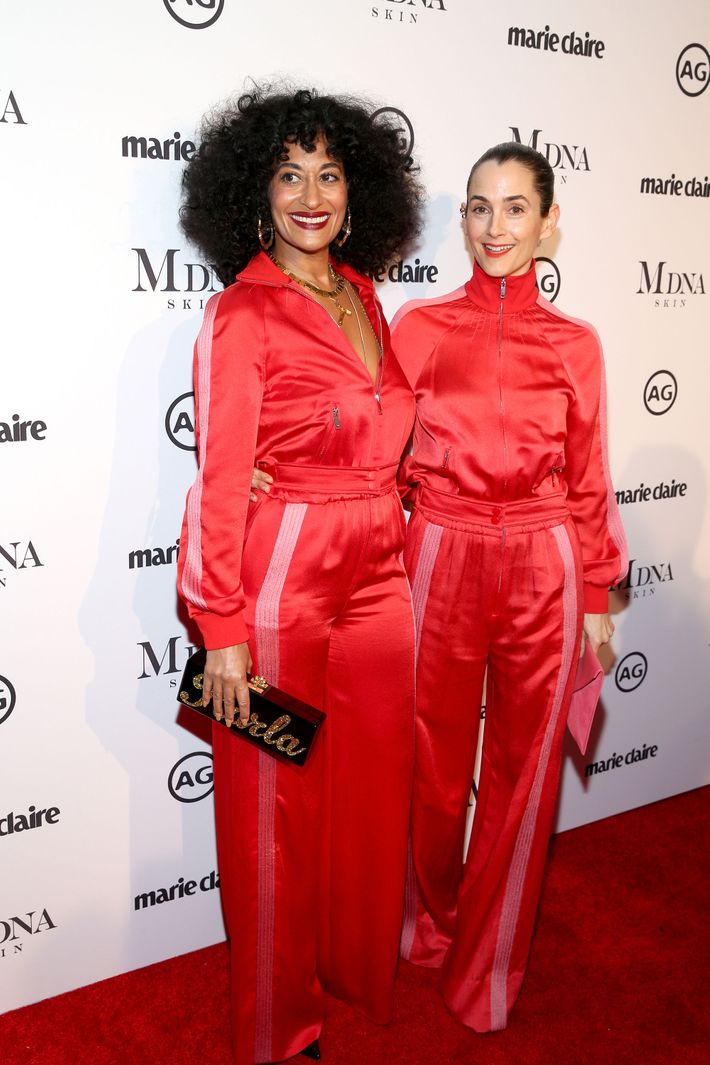 DJ Khaled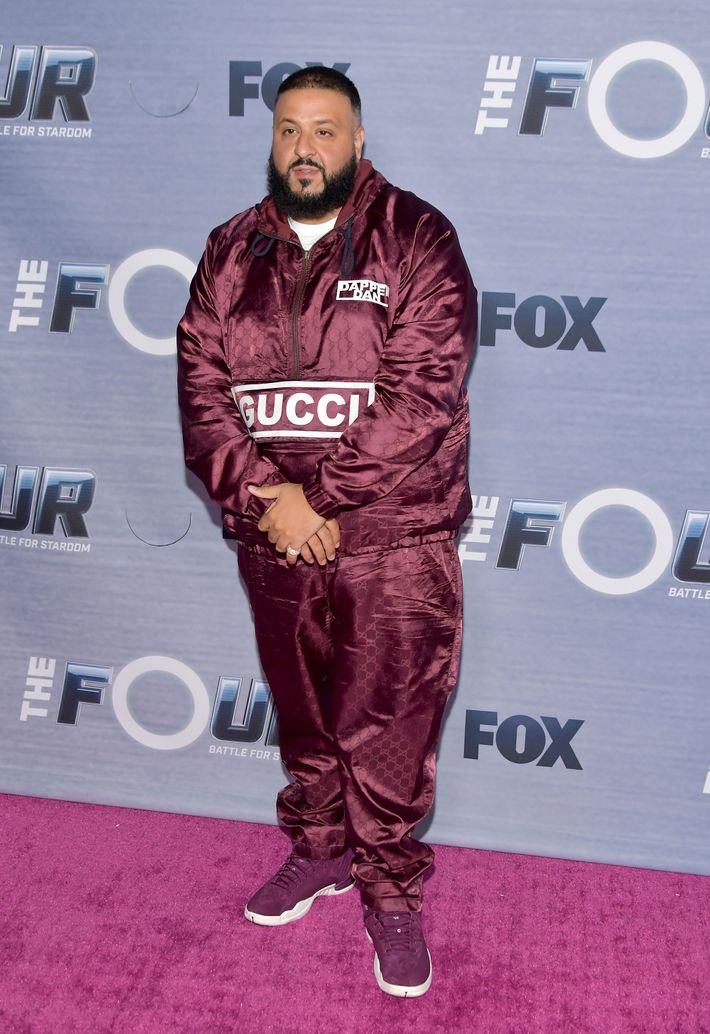 Kendall Jenner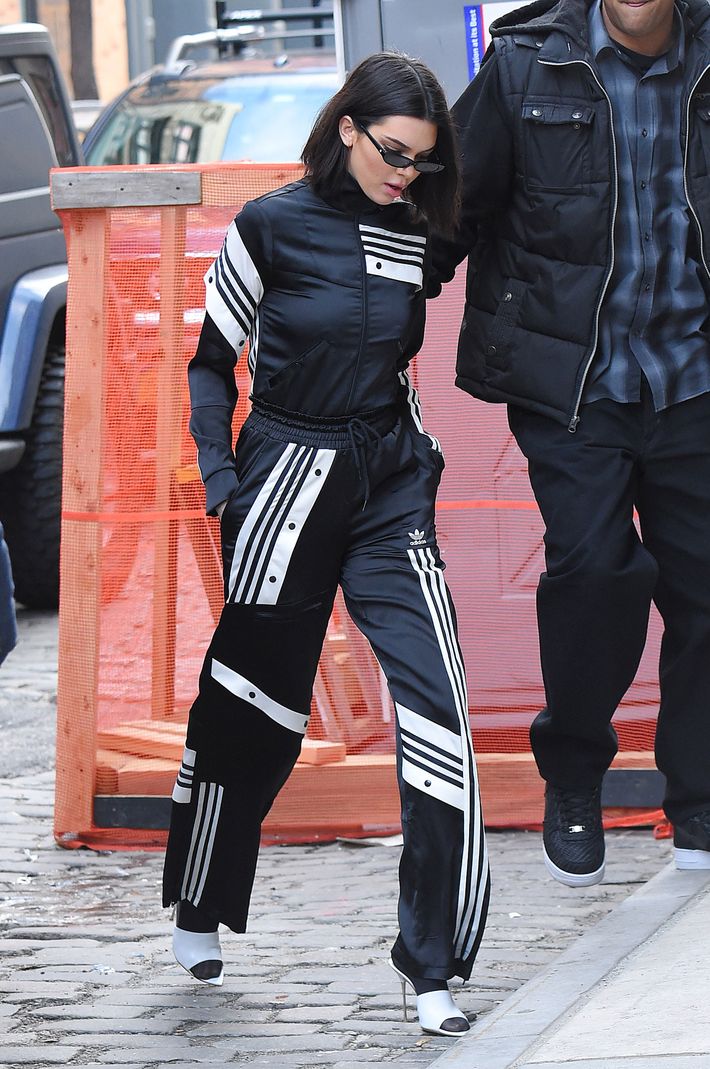 Armie Hammer