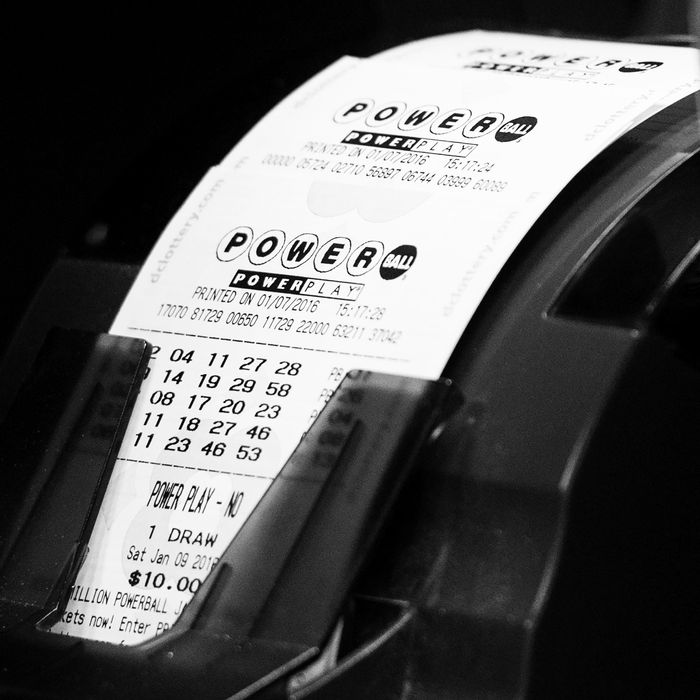 Powerball tickets.
Photo: SAUL LOEB/AFP/Getty Images
A woman who won $559.7 million in last month's New Hampshire Powerball lottery has filed a complaint requesting she be allowed to remain anonymous despite the fact that under state law, lottery winners' names, towns, and prize amounts are public information.
According to the rules of the New Hampshire Lottery Commission, in order to claim their winnings by mail, lottery winners must complete the back of their ticket with their name, address, telephone number, and signature. In doing so, however, they also sacrifice their right to anonymity. It was only after the woman, who is referred to in court documents as Jane Doe, consulted with a lawyer that she learned she could have written the name of a trust on the back of her ticket instead, thus protecting her privacy.
The woman's attorney, Steven Gordon, asked if Jane Doe could white out her name and identifying information in front of lottery officials and write down the name of a trust instead, but was told that doing so would invalidate the ticket, and the woman would lose her winnings.
Jane Doe has not yet handed over her ticket, but she has shown officials a photocopy of the front, and they have confirmed the ticket is the winner.
"She is a longtime resident of New Hampshire and is an engaged community member," Steven Gordon told the New Hampshire Union Leader. "She wishes to continue this work and the freedom to walk into a grocery store or attend public events without being known or targeted as the winner of a half-billion dollars."
In response to the woman's request, New Hampshire Lottery Executive Director Charlie McIntyre said that "While we respect this player's desire to remain anonymous, state statutes and lottery rules clearly dictate protocols."
A hearing for the case has reportedly been set for February 21. In the meantime, waiting is expensive. Every day she does not claim the winning ticket, Jane Doe loses out on approximately $50,000 in interest.