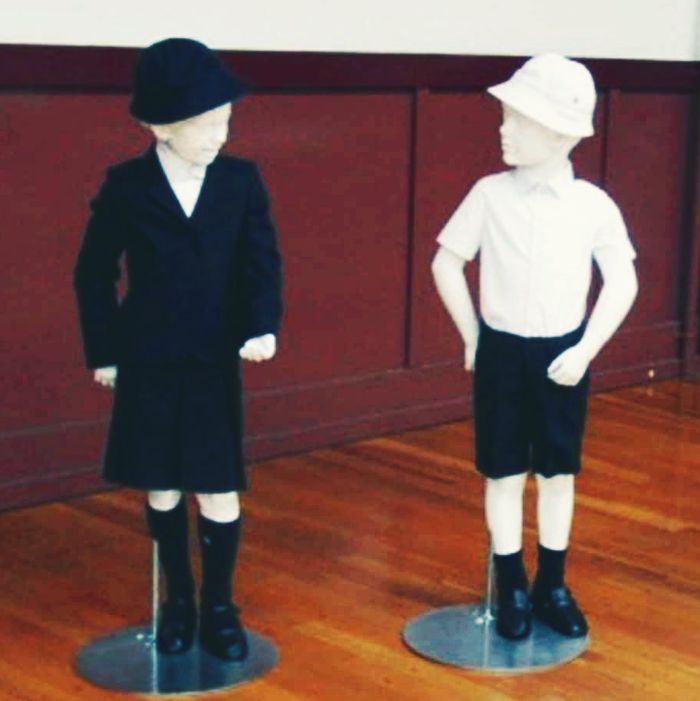 Taimei Elementary School's new Armani uniforms.
Photo: Uncredited/AP/REX/Shutterstock
A Japanese public school is coming under fire for introducing Giorgio Armani uniforms as an option for elementary-school students, the AP reports.
Taimei Elementary School is expected to make the Armani uniforms available in April, and they will cost parents about 80,000 yen or $730 a pop.
The full uniform set will include a navy-blue jacket, a long-sleeve shirt, matching pants or skirt, and a hat. The outfit is recommended but not required.
Ginza is one of the poshest sections of Tokyo and is known for its upscale shopping options, like Dover Street Market and Western flagship stores such as Dior, Chanel, and Gucci.
Taimei Elementary's principal, Toshitsugu Wada, thinks the Armani uniforms live up to the institution's identity as a "school of Ginza."
"I thought Taimei can use the power of the foreign fashion brand for its identity," he said at a recent press conference.
The controversy has even reached the Japanese parliament where one lawmaker pushed back on the new look:
"School uniforms are already more expensive than the business suits we wear," Manabu Terata said, according to the AP. "But these uniforms at Taimei Elementary School are especially questionable."
Perhaps everyone would be happier if the uniforms were being designed by Comme des Garçons instead?