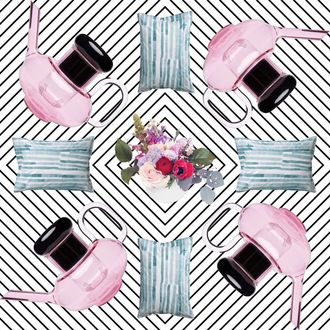 Photo: Courtesy of the vendors
First Look
In May, the renowned luxury German pen company Lamy will arrive in Soho (452 W. Broadway).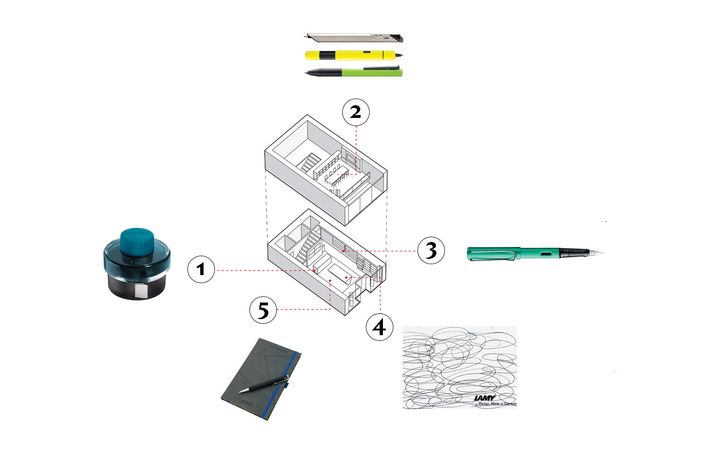 1. Inkbar: Bottled inks (from $20) in many colors that come with a blotting-paper roll and ink-roller cartridges ($13) on white lacquer shelves.
2. VIP area: A conference table surrounded by shelves of the company's finest pens for press events and meetings.
3. Fountain pens: Shelves stocked with fountain pens with "nibs" — the part that touches a writing surface to deposit ink — of various thicknesses, from EF (extra-fine) all the way to B (bold) (from $37).
4. Writing table: A triangular table covered in tester pads so customers can try out their pens.
5. Notebooks: A shelf for writing pads, like a lined pocket-size notebook (from $15).
2x2: Translucent Teapots
For watching your water boil.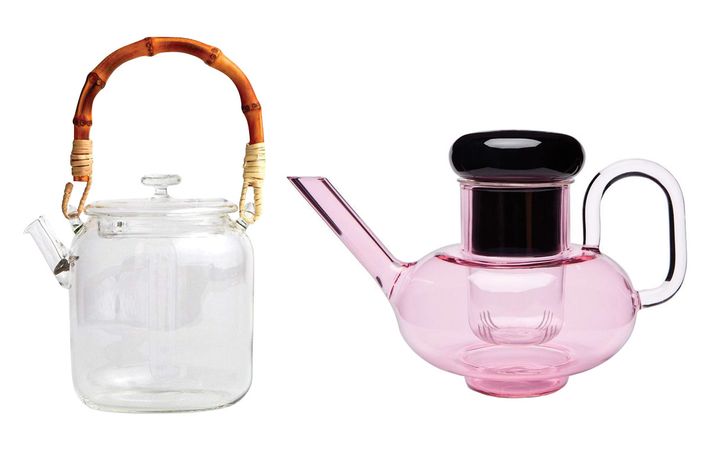 Pricier
Clear: Studio Prepa Glass Bamboo teapot, $400 at shop.nalatanalata.com.
Colorful: Tom Dixon Bump, $160 at comingsoonnewyork.com.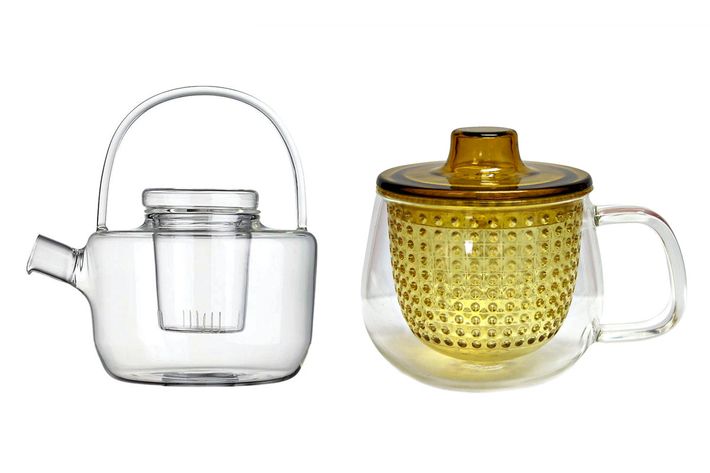 Cheaper
Clear: CB2 Betty Glass teapot, $20 at cb2.com.
Colorful: Unimug, $27 at abchome.com.
Three in One
Hesperios, the knitwear line that prints a literary journal, opened a Soho shop on February 7 with jams, Brazilian shoes, and vintage books (23 Cleveland Pl.).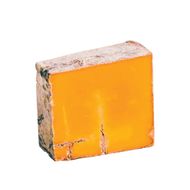 Pastries from Meyers Bageri ($12); cheeses and butters from Saxelby (from $22); honeys from Canada and jams from Sidehill Farm; housemade sodas.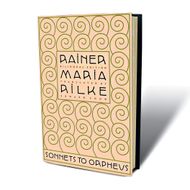 A mini-cabin in the shop's yard is filled with books like On Reading, by André Kertész ($45); Under Milk Wood ($30), by Dylan Thomas; and Rilke's Sonnets to Orpheus ($40).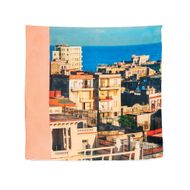 Shoes from Brazilian designer Mari Giudicelli (from $594); Chinese silk scarves from Temps des Reves (from $91); a selection of Hesperios-brand knitwear.
IRL
This spring, textile designer Rebecca Atwood opens her first shop (175A Mott St.).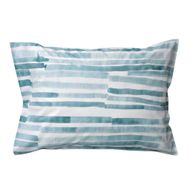 "We've only been online, and it's hard to help customers pick designs without working with them in person. In our space, we'll have a bed to show how our duvet covers go with our watercolor pillowcase ($129). We don't do that Anthropologie, more-is-more look. There's nothing wrong with that — we're just in favor of calmer patterns."
Moving In
Carla Hammond is now behind the wheel of her new roving meditation bus Be Time.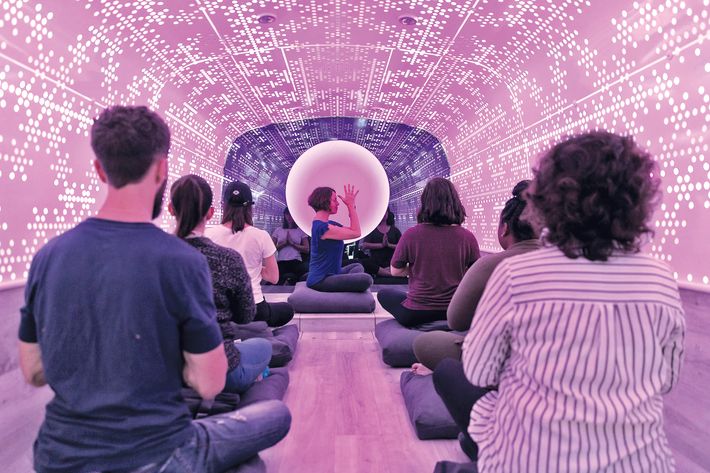 "I've been meditating for years. A few years ago, I started noticing food trucks everywhere and I thought it would be so cool to open a meditation truck. I decided to use a bus: Ours was refurbished by the design studio Aidia. They installed 15,000 LED lights so we can provide light therapy with the meditation. We park, tweet our location, and then our classes ($22) happen hourly. Parking is a challenge — we have to wake up and start driving at 7 a.m. But I have a trick: Since we don't have seats, just cushions, we qualify as a commercial vehicle. And those commercial plates let you park almost anywhere."
Top Five
On February 10, former fashion designer Kelsie Hayes opened The Popup Florist, a (permanent) plant shop with resilient succulents and emotive enamel pins (63 E. 7th St.).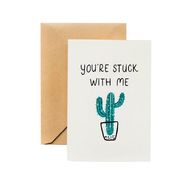 "Steffi Lynn's cards ($5) go super-well with my vibe. She has another one that says 'I Love It When You Call Me Big Poppy,' with a poppy on the front."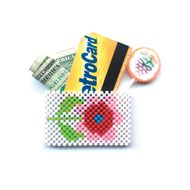 "These card holders ($50) are by Susan Alexandra, who is every blogger's obsession. I love their story: This little old lady in Chinatown beads them."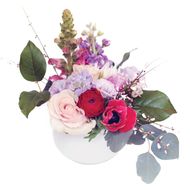 "Smaller arrangements ($45) make a bigger statement than big arrangements — less expected. I love this one with anemones, ranunculus, and garden roses."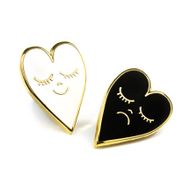 "These enamel pins ($12) are by Chris Uphues. I have one on each collar of my coat and get a lot of compliments. Enamel pins are so in right now."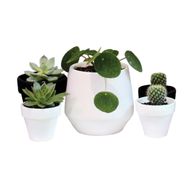 "My succulents (from $12) come from California; I buy ones that don't require much. It makes me sad when people tell me they have a black thumb."
*This article appears in the February 19, 2018, issue of New York Magazine.