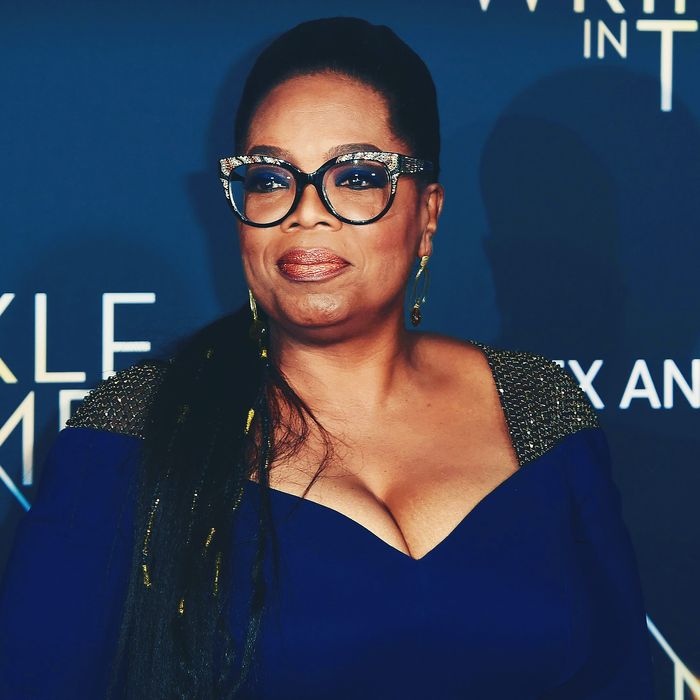 Oprah Winfrey.
Photo: ROBYN BECK/AFP/Getty Images
Even when you're a world-renowned global superstar, there are some things in life that remain certain: death, taxes, and having your name bungled at Starbucks.
In an interview for A Wrinkle in Time, E! News asked Oprah, Mindy Kaling, and Reese Witherspoon about whether they do normal-person errands like pump gas and get coffee. Oprah responded that she — much like fellow woman-of-the-people Anna Wintour — makes her own Starbucks runs.
"Can you imagine writing 'Oprah' on a coffee cup?'" asked Mindy.
To which Oprah shared a shocking anecdote: "Oh my god! I just went two days ago! And the woman said 'Name?' And I said 'Oprah.' And she said … 'how do you spell that?'"
One venti mocha latte for Ohpra coming right up!