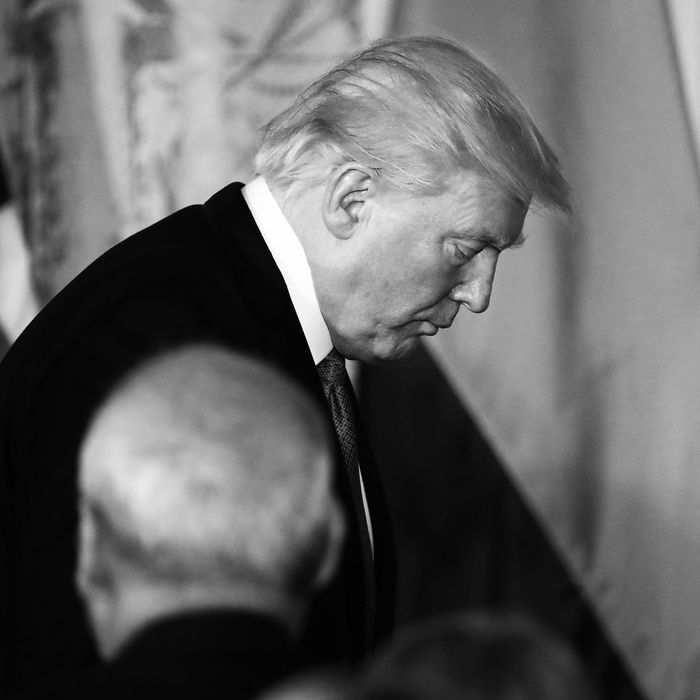 That makes two in less than a week.
Photo: Mark Wilson/Getty Images
Former White House speechwriter David Sorensen, who resigned yesterday amid domestic abuse allegations, thinks he was the victim of the abuse.
Sorenson quit his job yesterday after his ex-wife accused him of being emotionally abusive and violent during their two-year marriage, during which he alleges that he was abused. He publicly shared this opinion in a long statement, complete with bolded sentences, screenshots of text messages, and photos of himself after he was allegedly abused:
"I want to be as unequivocal as possible: I have never committed violence of any kind against any woman in my entire life," he wrote. "My accuser can produce no authentic evidence, no legal record, and no witness to support her baseless and malicious claims of domestic violence on my part."
He continued: "The brazen and shameless way in which she has accused me of the very thing of which she is guilty and of which I am a victim has unfortunately come as no surprise to me, my family, friends, colleagues, and other mutual friends and acquaintances. I would like to thank everyone who knows both me and my accuser well for their virtually unanimous confidence in my innocence."
This isn't the first time he has claimed he was victimized. In a Washington Post report published yesterday, he said, "In fact, I was the victim of repeated physical violence during our marriage, not her."
These reports come just days after former Trump aide Rob Porter resigned after being accused of domestic abuse by two ex-wives.