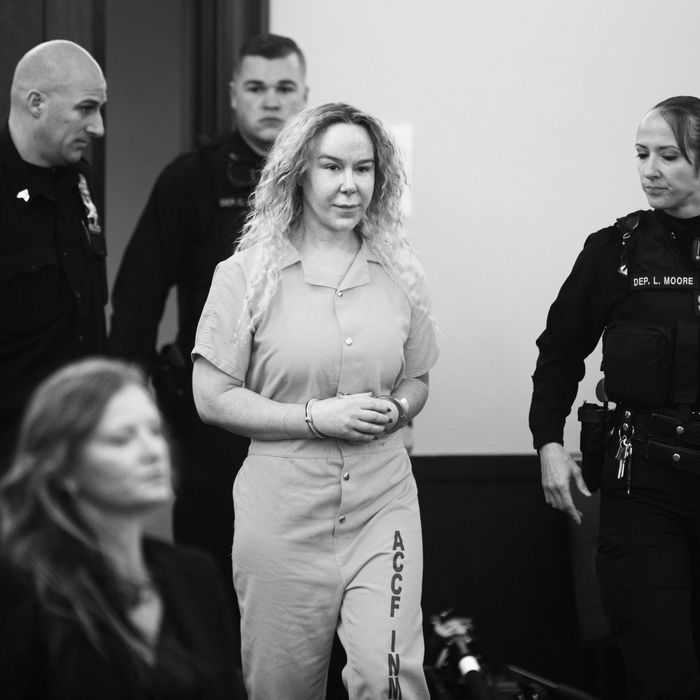 Alexandria Duval in court.
Photo: Mike Groll/AP/REX/Shutterstock
The long, strange saga of the yoga twin murder case has ended in an acquittal: on Thursday, Alexandria Duval was found not guilty of killing her twin sister by driving off a cliff in Hawaii, the Associated Press reports.
In May 2016, Anastasia Duval died when the SUV Alexandria Duval was driving went over a 200-foot cliff in Maui; witnesses said they saw them screaming at each other and the passenger pulling the driver's hair. Alexandria, who sustained minor injuries in the crash, was arrested and charged with second-degree murder. She was cleared shortly afterwards, then rearrested in November 2016 after a grand-jury indictment. In the months since, the twins' bizarre backstory — from changed names to failed yoga businesses to drinking problems and issues with the law — emerged.
Alexandria Duval's trial for second-degree murder began on Monday. The verdict was decided by Judge Peter Cahill, as she had previously waived her right to a jury trial.
"It's been an extremely emotional ordeal for her," her attorney, Birney Bervar told the Maui News. "You can't imagine losing your twin sister in that kind of catastrophic, tragic accident, then being charged with causing the death of your sister, which she didn't. She's extremely relieved."