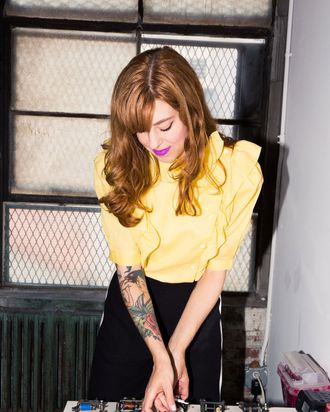 Artist Amanda Wachob is hosting a special event at the Whitney.
Photo: Alec Kugler
From now until Thursday in New York, the Whitney Museum Shop is hosting a special Valentine's Day event where 30 people get tattoos of candy-heart sayings from a single love poem.
Store visitors will meet the New York–based artist Amanda Wachob, who designed 30 tattoos of vintage Sweethearts and arranged them as a nine-line Valentine's Day poem. The series is meant to connect 30 strangers through a work of art. Zoom in for a closer look: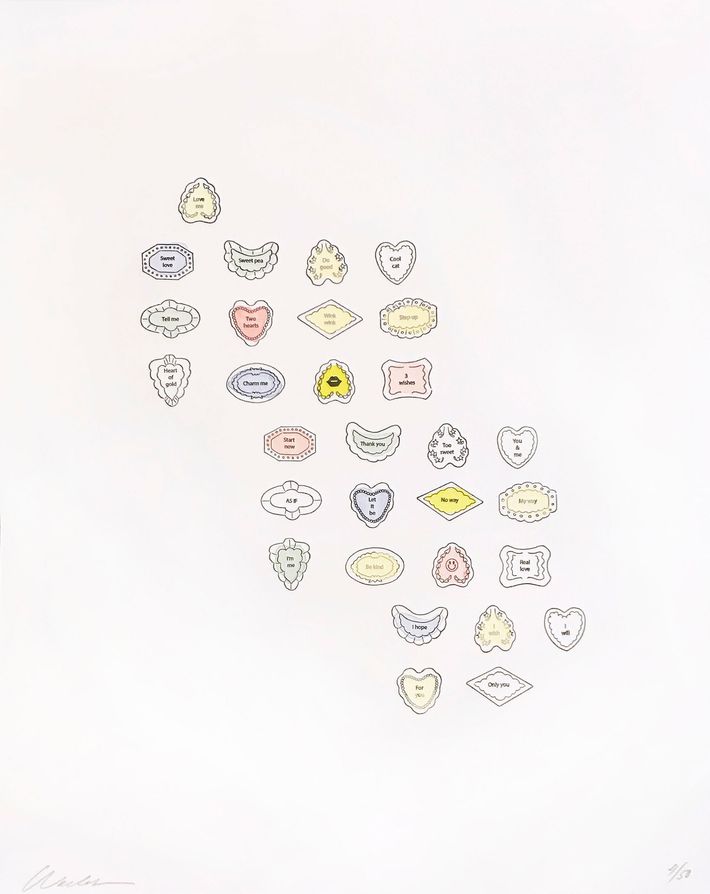 Each tattoo is based on vintage Valentine's Day candies once made by the New England Confectionery Company. Wachob says tiny hearts in the Whitney Museum's mixed-media painting Portals, by the visual artist Njideka Akunyili Crosby, inspired her to create the poem. "The whole idea is to focus on something positive and do something sweet and lighthearted," she said. "I'm just trying to find a way to build community through tattooing, and sort of tether strangers together in a small but meaningful way."
The 30 tattoo slots are already taken, but anyone can watch Wachob at work in the museum shop. View her schedule here. As Beyoncé and Jay-Z would say, there's nothing like a getting a tattoo in the name of love.