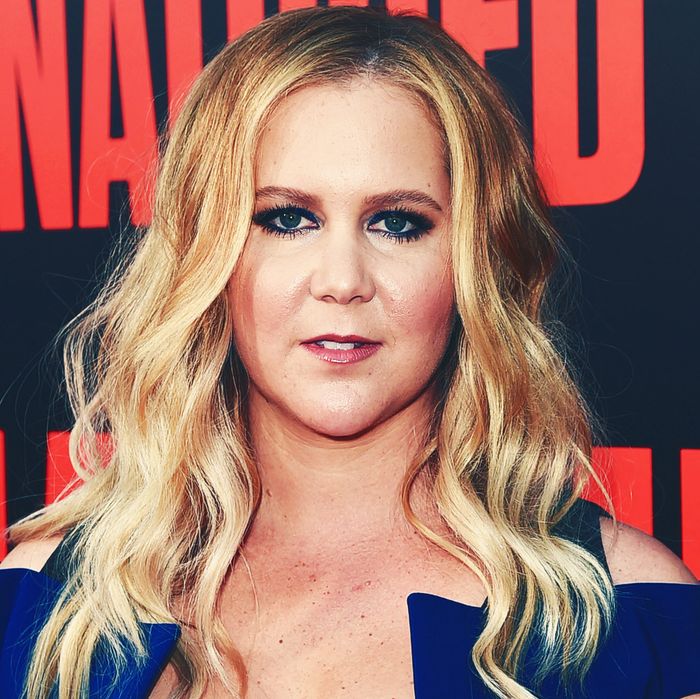 Amy Schumer.
Photo: Kevin Winter/Getty Images
Amy Schumer has waded into the thorny debate surrounding the sexual-misconduct allegations brought against her friend Aziz Ansari.
On Katie Couric's podcast Thursday, the comedian spoke to Couric about the incident when an anonymous girl claimed Ansari pressured her to have sex after a date, which was recounted in an article on Babe.net last month. In the conversation, Schumer seems to go back in forth on her feelings about the incident.
"I think now there's no excuse," Schumer said. "And if you have a doctor that makes you uncomfortable, or you get a massage, or you have a date with someone and they coerce you in a situation like the Aziz one, I don't think there's any sort of criminal charge, but I think that it's good for everybody to learn that that behavior's not acceptable."
But Schumer also admitted that she's close with Ansari, and doesn't want to see him get taken down by the public. "I don't think anyone wants to see Aziz's career ruined or his life ruined or anything like that, but that's where people's minds go," she said.
The comedian ended the conversation regarding the #MeToo movement with some advice for women on how to act around men.
"I want to come up with a little bit of a code of conduct for us as women because I think a lot of men are really confused right now, and are like 'Wait, this has been cool for so long.' Our dynamic at the office, or the gym, or whatever, it's been … we kind of flirt," she said. "And we have all done this, we just flirt back with them so it's not uncomfortable. Or maybe we have some sort of advantage: 'Oh you know, this guy has feelings for me, so I kinda prey on that.' We've all been there. And we can't do that anymore."