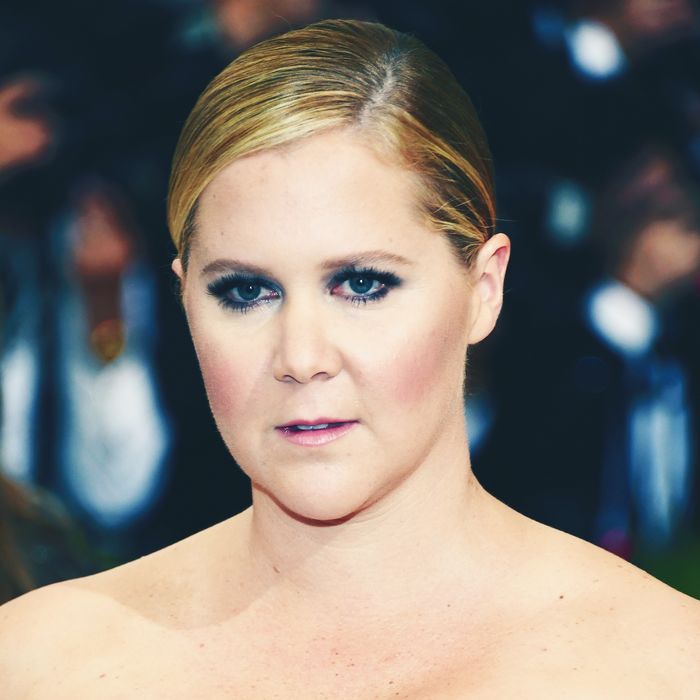 Amy Schumer.
Photo: Dia Dipasupil/Getty Images
I don't know if it's a lack of sleep, or the alignment of the stars, or all the processed sugar I've eaten today, but Amy Schumer's new wedding video has me absolutely verklempt.
On Wednesday, the comedian shared a clip of her wedding vows to husband, chef Chris Fischer. The pair were married in a secret, star-studded ceremony in Malibu earlier this month. In the video, Fischer tells Schumer, "I love you Amy. You bring happiness and joy to every part of my life. You are the best thing to ever happen to me."
"I just wanted to plug some of my road dates," Schumer deadpans, before saying, "People are wondering, 'Why the rush?' and it's because I truly cannot wait another second to be your wife — I love you."
The video features beautiful, sunset views of Malibu, a heart-wrenching rendition of "Rainbow Connection" by L.A. bluegrass group The Get Down Boys, and shots of Schumer and Fischer smiling with their friends and family. At least, I think that's what's in it, I was pretty teary by the end.
The video does not show Schumer making any blow-job jokes, but it's very sweet nonetheless. Watch it below: