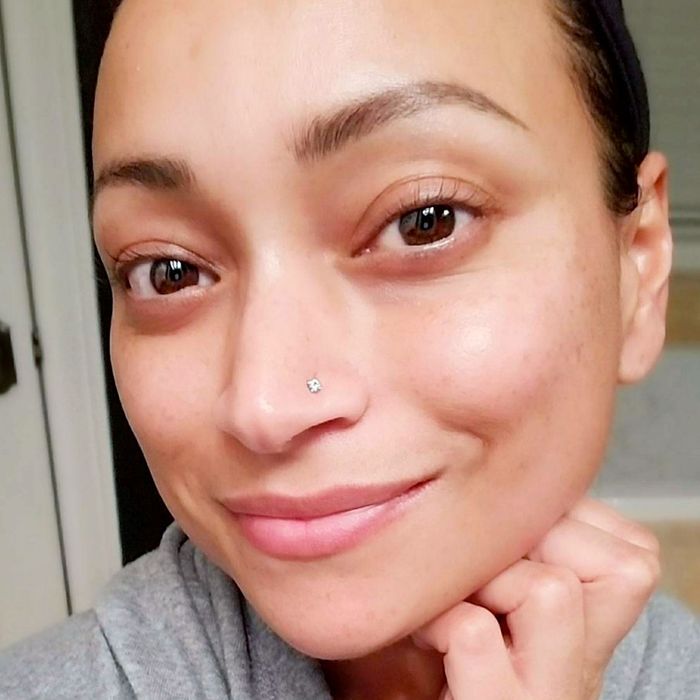 Do you ever see someone on Instagram and think "Why is your skin so good?" We do, so we started asking. Welcome to Why Is Your Skin So Good, a new series.
Anita Barua-Patel knows about skin. Not only does she take the time every night to focus on her own, but she also co-founded Blush and Glow, a Houston-based makeup and hair service.
"We're always surprised by the girls who come in to get glammed by us, and how little they take care of their skin," Anita told the Cut. "These are girls in their 20s! We try to educate them so they can thank us in ten years."
The 40-year-old mother of two talked to the Cut about what she uses to double cleanse, her favorite lip mask, and why jade rolling is a key to good skin. "I don't have time to go to the spa. This routine is my spa," she says.
The Cleanser
"This stuff is amazing. It smells so good. It has essential oils in it which my skin is not sensitive to so this is great for me. For me, skin care is a sensory kind of experience."
The Oil Cleanser
"I really just need two drops of this. I like to use it for a face massage to de-stress from the day."
The Peel
"This is like a gentle exfoliator. It's great. It has acids in it, and comes in individual packs. These pads have made one of the biggest differences in my skin."
The Essence
"This is more watery. I use oils at night so I don't need a thick essence."
The Roller
"You can really feel any tension you have roll away. It feels so good. I use it a lot on my jaw. Women really notice sagging in that area. I use it for about five minutes. The blood flow is really good."
The Moisturizer
"I like the way this feels. I only use it at night."
The Lip Mask
"It makes my lips more pillowy, more plump. I always said I wouldn't get lip fillers … I still haven't!"
The Last Treat Spray
"I wish you could smell the way my room smells. This is a little more expensive, but it's my last treat to myself."
If you buy something through our links, New York may earn an affiliate commission.