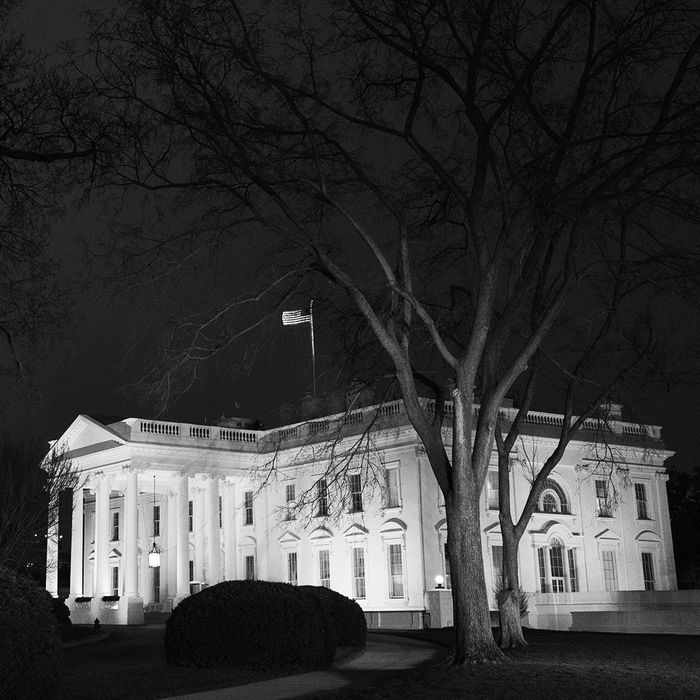 Photo: MANDEL NGAN/AFP/Getty Images
As the White House continues to reel from abuse allegations against former Trump aide Rob Porter, another Trump official has resigned following domestic abuse allegations, the Washington Post reports.
White House speechwriter David Sorenson quit his job today after his ex-wife Jessica Corbett accused Sorenson being emotionally abusive and violent during their two-year marriage. Sorenson worked under senior policy advisor Stephen Miller, and was previously a top policy advisor to Maine Gov. Paul LePage.
According to the Post:
"[Corbett] said that during her marriage to Sorensen, he ran a car over her foot, put out a cigarette on her hand, threw her into a wall and grasped her menacingly by her hair while they were alone on their boat in remote waters off Maine's coast, an incident she said left her fearing for her life."
Sorenson has denied the allegations. He claims that Corbett actually abused him and punched him in the face during arguments.
"In fact, I was the victim of repeated physical violence during our marriage, not her," Sorenson told the Post.
He added: "This incident is an opportunity to highlight the grossly underreported and unacknowledged issue of female-on-male domestic violence."
Read the full story here.