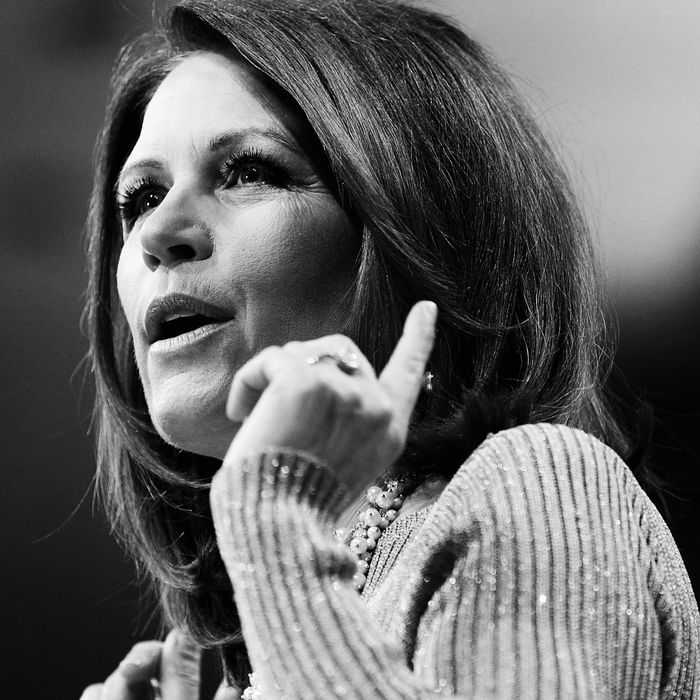 Former Minnesota congresswoman Michele Bachmann.
Photo: T.J. Kirkpatrick/Getty Images
Former Minnesota congresswoman and GOP presidential candidate Michele Bachmann announced today she will not run for Al Franken's vacated Senate seat.
Bachmann explained in an interview with Minnesota Public Radio she didn't get any "sense from the Lord" she should make a play for the seat, which will be up for special election this November.
"It became very clear to me that I wasn't hearing any call from God to do this," Bachmann told MPR.
During an interview with televangelist Jim Bakker in January, Bachmann said people were encouraging her to run for the seat. But it was a big undertaking.
So she was waiting for a sign. "So the question is, am I being called to do this now?" she said. "I don't know."
And while she was weighing her decision, a billboard funded by the "Good Lord Above" appeared in Sain Paul, Minnesota.
It read, "Michele Bachmann, No. God." Which was, technically, a sign.