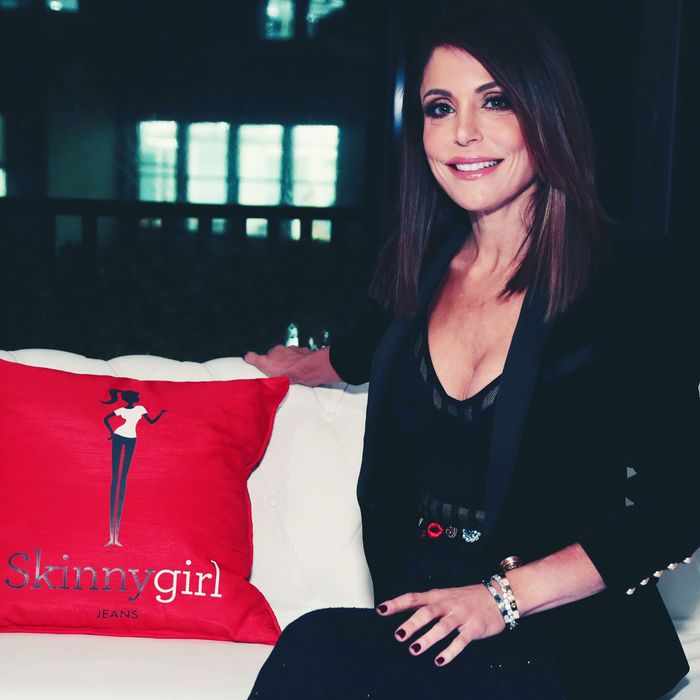 Sit down for an interview with Bethenny.
Photo: Cindy Ord/Getty Images for Skinnygirl Jean
Can you run on no sleep? Do you love to create fun and authentic #content? Is your skin as thick as all of Karl Ove Knausgaard's My Struggle books put together? If your answer is yes to all of the above, you could be Real Housewives of New York star Bethenny Frankel's next assistant.
According to "Page Six," the busy She-E.O posted an online ad seeking someone to complete a variety of fun tasks, Monday through Friday, though maybe on the weekends, too. It would be up to this person — who must have "a tough skin" — to manage her dog's schedule, take cute pics of her with the aforementioned dog "to provide content for social media," travel to her second home in the Hamptons on demand, coordinate her daily looks, and be "onsite with CEOs for glam." It's unclear what much of that would actually entail, but it sounds like you'd definitely get to hang out with a dog — who is also very busy — every day.
After "Page Six" reached out to Frankel's rep for comment, she decided to respond herself on Twitter: "Hey @pagesix since you asked, I'm hiring additional thick skinned assistants who can handle pressure, a serious business woman & an opportunity to rival a business school education. If you know anyone, let us know. We're expanding our team by the minute as the brand expands. 😘"
😘