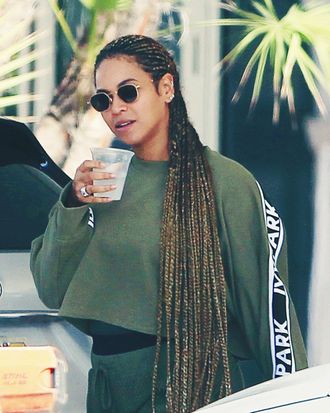 Beyoncé and her super-duper long braids.
Photo: XPOS/BACKGRID
In revisiting her "mom haircut," Beyoncé flirted with the idea of short hair in late December. When the Grammys arrived in January, Beyoncé switched from glamorous waves to cornrows in a single weekend. Now, it's February and Beyoncé has calf-length braids and we all must simply keep up!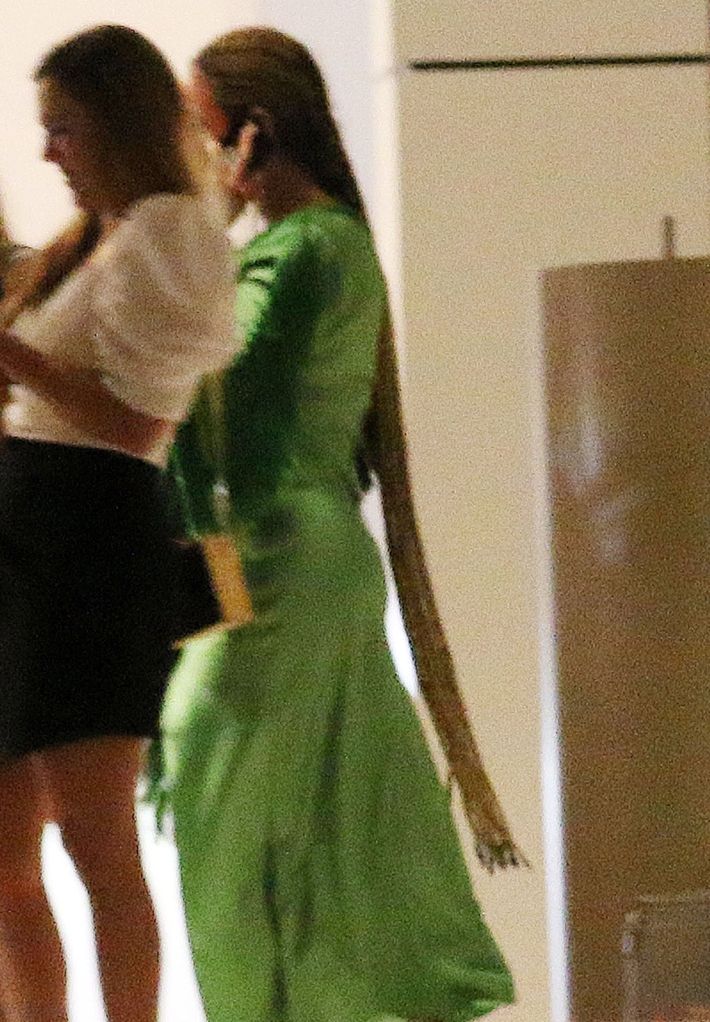 Photographers first captured Beyoncé in her human-being-length hairstyle on February 8 as she and Jay-Z were leaving a Miami restaurant. There, the braids trailed her like a superhero's cape.
The braids were spotted again in Miami this past weekend as Beyoncé made her way around the city. If the braids were exceptionally heavy, then Beyoncé hid her struggle very well. Of course this is the same person who attended Serena Williams's wedding wearing a massive, butt-length ponytail. After that, anything else is a walk in the park.