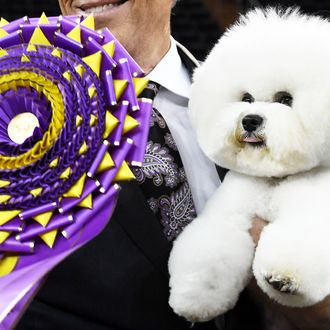 Flynn, a marshmallow with eyes.
Photo: TIMOTHY A. CLARY/AFP/Getty Images
While the Winter Olympics are underway, another intense sporting competition has just wrapped up. Yes, the Westminster Dog Show had it all: drama, big personalities, and upset victories. The latter specifically came when Flynn, an actual cotton ball with a face, was awarded best in show.
When the winner was announced on Tuesday night, the Associated Press reported that "fans who had been loudly shouting for their favorites fell into stunned silence when judge Betty-Anne Stenmark announced her decision."
Flynn appeared unbothered by the negative reaction: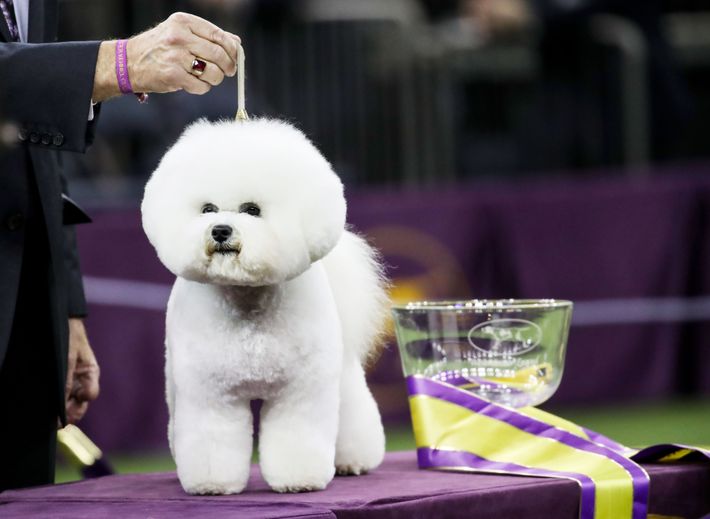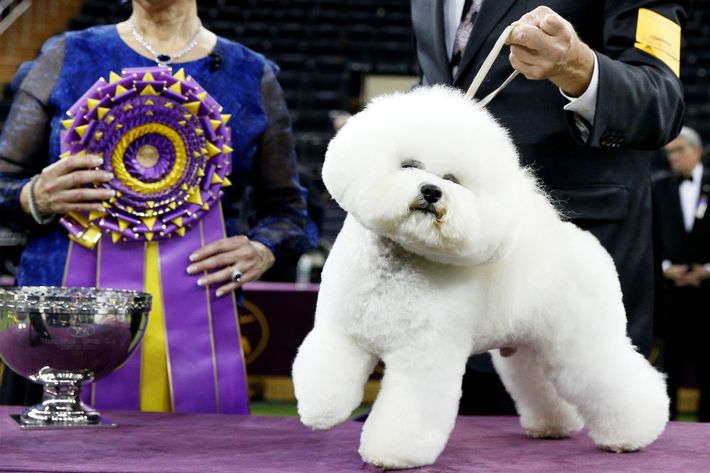 This is the second time a bichon frise has won in Westminster history. The breed, whose name is French for "sassy li'l cloud" is described by the American Kennel Club as a "playful, curious, and peppy" dog who "barks when necessary." (Same.)