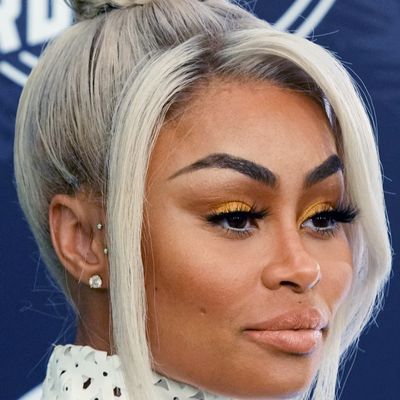 Blac Chyna.
Photo: Bennett Raglin/Getty Images for BET
After an alleged sex tape of Blac Chyna leaked on Monday, February 19, her lawyers are speaking out. Chyna's lawyer Lisa Bloom called the sex tape "revenge porn" in a tweet.
Chyna's co-counsel, Walter Mosley, posted a lengthy caption on Instagram defending Chyna and imploring men to do better.
"Why do we think it's acceptable to sell, or publish, or seek revenge, or blackmail women in this way and without their consent? It's not. Men … we have to do better."
One of Chyna's ex-boyfriends, Mechie, told TMZ that he is the one in the tape and that he filmed it, but denies leaking it. His rep told TMZ that it was recorded on Chyna's phone.
This leak comes less than a year after Robert Kardashian posted nude photos of Blac Chyna online without her consent. Chyna sued him and was granted a temporary restraining order against him. In the tirade, Kardashian accused her of cheating on him and having their daughter, Dream, out of spite. Kardashian, in turn, sued Chyna for assault and battery. Since then, the whole Kardashian family has been involved in the legal battle.