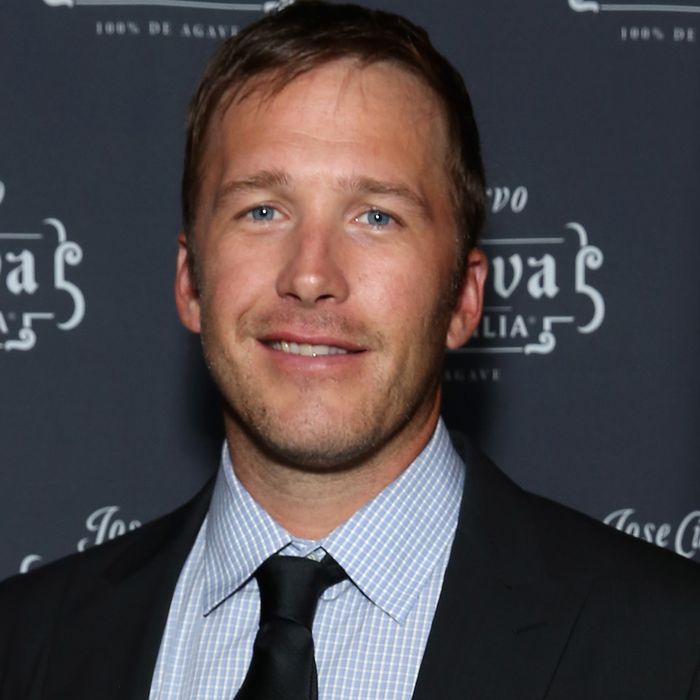 Bode Miller.
Photo: Cindy Ord/Getty Images for Jose Cuervo
Champion ski racer Bode Miller has quite the hot take on why one star athlete isn't at the top of her game. On Wednesday night, Miller was a commentator as Austrian skier and 2014 Olympic gold medalist Anna Veith competed in Pyeongchang. Veith tore her ACL a few years back and has not been able to achieve her pre-injury performance — a fact that Miller's fellow commentator, NBC analyst Dan Hicks, mentioned during her event. But, while Miller agreed that her knee was "certainly an issue," he had another opinion on what was holding Veith back.
"I want to point out she also got married," Miller said. "And it's historically very challenging to race on the World Cup with a family or after being married." He then added, "Not to blame the spouses, but I just want to toss it out there that it may be her husband's fault."
The Twitter backlash was swift, with some people asking if Miller would have made the same observation about a male competitor's marital status. Miller stood by his commentary on Twitter, while clarifying that "a changing of priorities" could be to blame for poor performances from married women or men.
As if suddenly realizing that blaming one's partner for getting in the way of his or her success was a bad move on Valentine's Day, Miller also posted on social media that his wife's support was a "huge asset" when he was a racer.
Somehow it's doubtful this incident will change the hearts and minds of people who are still mad at Miller for his controversial custody battle with his ex-girlfriend.