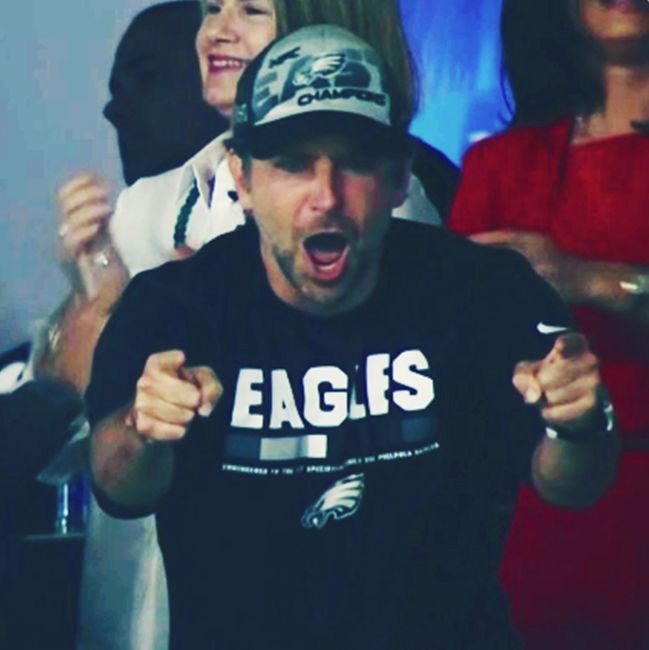 Eagles owner Jeffrey Lurie and Bradley Cooper.
In 2012, actor Bradley Cooper played an Eagles superfan in Silver Linings Playbook, a film about a complicated guy, down on his luck, who moved back in with his parents but eventually had the fortune of meeting an equally complicated woman, played by Jennifer Lawrence.
But as it turns out, in real life Cooper is also an Eagles superfan.
As the cameras captured, Cooper attended the Super Bowl in Minneapolis on Sunday. He spent much of the the game sitting with Eagles owner Jeffrey Lurie thrilled by what he was seeing. And as the Eagles came out early against the Patriots, Cooper could not contain himself.
Curious what he was thinking? Listen to this hype-up video he narrated for the Eagles fans released before the game.
"This isn't about just moving the chains inch by inch. This is about moving an entire city to tears, block by block," Cooper intones in the video. "This is so much more than one game, this is joy, this is pain, this is certifiably insane."
Check Cooper's full spectrum of feelings below.