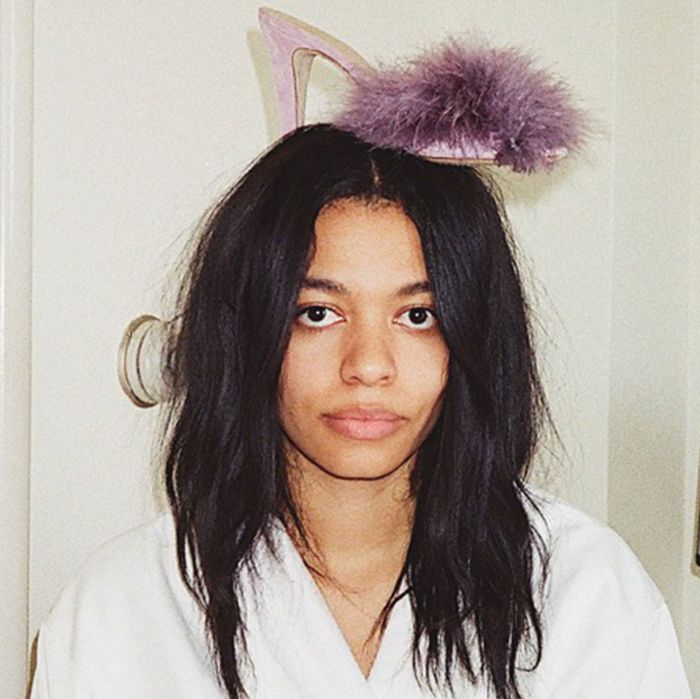 Aurora James.
Photo: Christopher Sherman
"I always knew that I wanted to work in fashion," said Brother Vellies founder Aurora James. "But I also knew that I needed … to do something that was going to give back to the world." The Toronto-bred, Brooklyn-based designer launched her sustainable footwear line in 2013 after her travels in Africa, where she fell in love with traditional South African shoes called veldskoen, colloquially known as "vellies." She enlisted local artisans to help produce her own take on the traditional footwear, and quickly became a CFDA favorite, winning the CFDA/Vogue Fashion Fund award in 2015.
James is committed to using locally sourced materials and animal byproducts, and employing artisans in Morocco, Ethiopia, and South Africa whom she pays a living wage. "For me it's really about how you can have as little impact on the environment as possible and simultaneously work with people at what is traditional to them," said James. She is also invested in having a positive impact at home — James recently galvanized a group of 20 other designers (including Gabriela Hearst and Brandon Maxwell) to create custom products from sweatshirts to sundries to benefit Planned Parenthood and the Women's March. Their "Together We Rise" capsule collection will be available through the end of fashion month.
The tireless James, who claims she's always in search of a good hat, is also collaborating with milliner Gigi Burris on a collection that debuts Thursday, February 15. "The straw that Gigi and I chose is actually from Madagascar," she said. "I think they're really beautiful and very kind of feminine and fun and kind of exactly what I wanted to wear this spring."
Below, the designer answers the Cut's questions about everything from her dream vacation to her favorite Instagram follows. Read on for the full Q&A.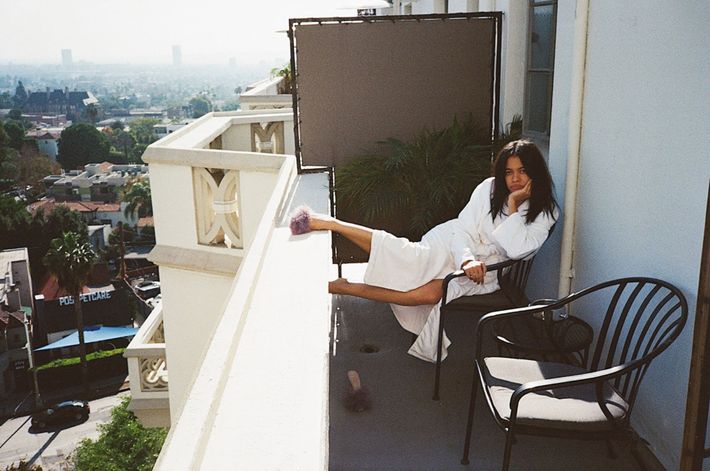 How do you thank people for a gift?
I love to send a thank-you note. I think sometimes though a call is pleasant and then surprising them with something thoughtful on another occasion where it's not likely expected also goes a long way.
Color or no color on your nails?
No color, please. Nude on toes.
Mood lighting or natural light?
Always sunshine.
What are five coffee-table books you'd be proud to display?
Currently on my table: Petra Collins: Coming of Age, Gucci Mane's autobiography, Viviane Sassen: Pikin Slee, A B to Jay-Z, A Day in the Life of Africa. 
Heels or flats?
Both. That's a Sophie's Choice question for a shoe designer. I'm very obsessed with the Blush Palms Pumps, I wear them all the time with jeans a T-shirts. My go-to year-round flat is the whiskey Unity Boot. Just as great with a floral dress as jeans and a fisherman sweater.
What would you never wear?
A MAGA hat.
What trend do you like right now?
People dressing like they are living their very best lives, whatever that may be. Adesuwa is good at that.
No-makeup makeup, or actually no makeup?
Actually no makeup, if you feel like it.
What's your dream vacation?
Egypt. It's very different than the other countries I have spent time in on Africa. I would love to see the things it's known for, of course — pyramids, monuments, etc. But I'm very curious about way of life as well. And artisan traditions.
What's one way your taste has changed since you were a teen and one way it's stayed the same?
I think as an adult I'm more consistent with my taste year after year. But I am still a die-hard lover of vintage. Always have been, always will be.
What's your guilty pleasure?
Peanut butter.
What are your favorite accounts to follow on Instagram?
I enjoy following Sarah Sophie Flicker, she inspires me to keep showing up.
Last show you binge-watched?
I am two episodes deep into the Versace series on FX. So that's two episodes further than I've gotten on any other show in the past three years.
What's your favorite …
Pair of jeans?
My vintage Levi's.
T-shirt?
My boyfriend's vintage Woodstock T-shirt, currently in my possession.
Pajamas?
La Ligne Bonne Nuit. They're cute enough to change into immediately after work without feeling like you're giving zero effort.
Flower?
Protea. It's incredibly beautiful. I fell in love with it in South Africa. 
Chocolate maker?
Royce! They deliver as well, using dry ice. It's amazing.
Perfume?
I'm mostly allergic.
Sheets/bedding?
Parachute white linen. I'm a sucker for linen everything. But it's great for sheets because they get progressively softer with age, wash, and wear.
Lip balm?
Chanel Hydra Beauty. It's nourishing enough to keep you covered even in the blistering cold winds.
If you buy something through our links, New York may earn an affiliate commission.