In the wake of the Stoneman Douglas high-school shooting in Parkland, Florida, on Wednesday — the seventh deadly school shooting in the U.S. this year and the third deadliest ever behind the Virginia Tech and Sandy Hook massacres — Sarah Pampillonia noticed an ad on Facebook for a product she'd never heard of before: a kids' backpack that, in addition to carrying books and pencils and snacks, doubles as a shield from bullets. It took a moment for the 33-year-old mom and fifth-grade teacher to process what was she was looking at, how such a thing could even exist. Then she clicked on the link and considered buying one for her 4-year-old son.
"I imagine that I would use a superhero like Captain America, who he loves, to explain it," she says. "I'd leave guns out of our conversation maybe and would just say that he has a magic backpack like a superhero shield, and if he ever needs to hide from the bad guys he can hide behind his bag." She pauses. "It makes me sick to even think about saying that."
As cell-phone videos surfaced on Wednesday and Thursday of students crouched on a classroom floor, the sound of gunshots echoing in the background, parents across the country have found themselves asking what can they do to protect their kids. There are practical, long-term answers of course, including voting for lawmakers who back sensible gun restrictions, which most Americans support to a degree. (A recent Pew poll found that the vast majority of Democrats and Republicans are in favor of preventing the mentally ill from purchasing guns, as well as background checks for private and gun-show sales.) But for moms and dads glued to news stories wondering, What if it were my kid texting me good-bye from a classroom, buying a bulletproof backpack provides an immediate point of action, a grab at any sense of control over the insanity we're living in.
Yasir Sheikh, president of Guard Dog Security, a Florida-based company that sells bulletproof backpacks and other protective items, began selling the bags five years ago, after 20 children and six adults were murdered at Sandy Hook Elementary School in Newtown, Connecticut. He says that sales have been consistent — not surprising, considering that more than 400 people have become victims of school shootings since then. He also says that the company typically experiences a spike in sales in the days following a mass shooting. "Sometimes we see it instantly, sometimes it's a few days afterward," he explains.
Sheikh declined to share sales numbers, but says that the backpacks require little advertising and "tend to be viral products that are liked and shared and commented on quite a bit." On Wednesday evening, mom and Real Housewives of Atlanta star Kim Zolciak-Biermann posted a photo of a Guard Dog backpack to her 2.7 million Instagram followers, saying she'd asked her husband how they could protect their children. "It's better than not having anything at all," she wrote, in part. The post received more than 30,000 likes.
Zolciak-Biermann shared an image of a black bag, but a search for "bulletproof backpack" yields kid-friendly designs by multiple brands — a startling mix of pinks, purples, and distinctly youthful patterns. Joe Curran, president of Bullet Blocker, says that the design options have come from customers' requests. A former Army Ranger and law-enforcement officer, he launched his company in Lowell, Massachusetts, 11 years ago, following the Virginia Tech massacre. At the time, his two kids were in middle school, and like any scared parent, he wanted to protect them.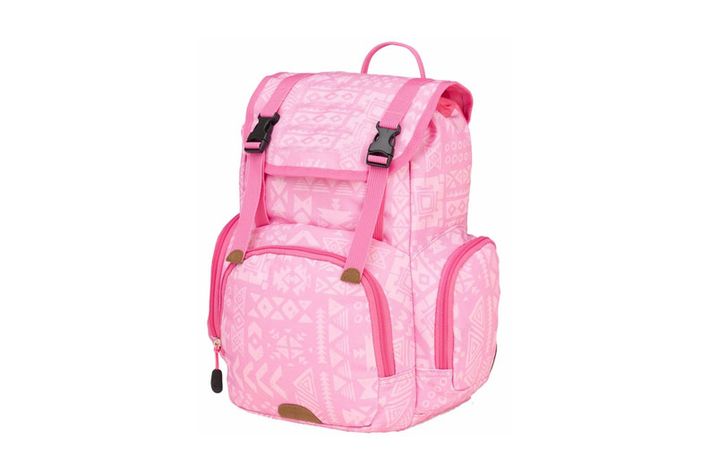 "I had some old bulletproof vests kicking around, and I cut them up and stuffed them in their backpacks," he says. "I told them, 'If something happens, hold this between you and the guy with a gun and hunker down behind it.'" Other parents wanted similar shields for their kids, and his company — which now has ten employees — was born.
Curran says Bullet Blocker has sold "thousands" of backpacks since launching, and that while his customers are from all over, there's a strong consumer base in Texas and California (which he attributes to high populations). Like Sheikh, Curran says there's often an uptick in sales following a school shooting. "When the Sandy Hook shooting happened in Newtown, we had maybe 20 percent of our sales come from Connecticut in the weeks following," he says.
Any peace of mind that may come with such a product doesn't come cheap. Bullet Blocker's "My Child's Pack" backpack is currently on sale for $199, but other designs go for up to $490. Guard Dog's backpacks start at $190 on the company's website, but are priced as low as $120 on Amazon. Curran explains that the cost of Bullet Blocker backpacks stems largely from the price of Kevlar, a bulletproof material manufactured by DuPont made of synthetic fiber. It's relatively light — most Bullet Blocker backpacks weigh two to four pounds, with the inserts accounting for 20 ounces of that weight — and DuPont claims that Kevlar is five times stronger than steel. "It's extremely strong thread they weave extremely tight, so it doesn't allow the penetration of a bullet," says Curran. Guard Dog backpacks are made of a polyethylene material and are hand sewn, which accounts for the cost, says Sheikh. The company's backpacks weigh slightly over three pounds. They also protect against a .44 magnum and 9 millimeter impact, a striking product description for a bright-pink bag a mom might buy for her child to carry her textbooks and lunchbox.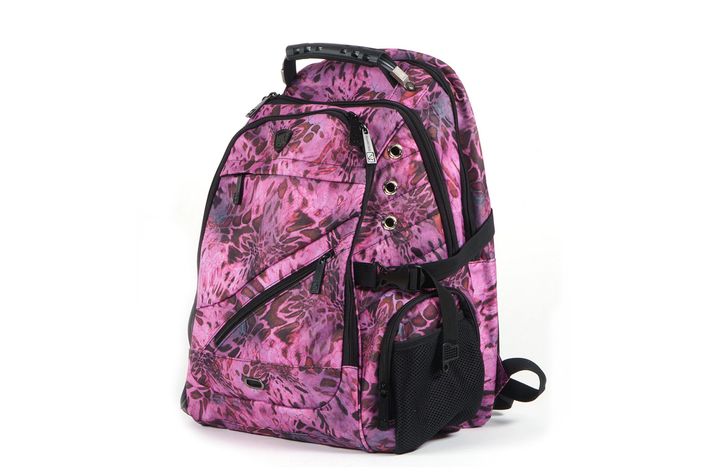 Even on sale, the backpacks are far pricier than ordinary ones. On Target.com, elementary and high-school backpacks start under $10, and Wal-Mart currently offers a handful of designs under $5. The cost hasn't deterred buyers — within 36 hours of the shooting in Florida this week, Guard Dog's most popular backpack on Amazon temporarily sold out. "Bought this for my son at college," one reviewer posted. Another wrote: "Got one for my oldest daughter … It is a great backpack that I hope will only ever be used to carry my kid's school books." Both Sheikh and Curran say they aren't aware of any customers who have used the backpacks in a shooting.
Celeste Laurent, a 27-year-old mother of two in Kentucky who knows a victim of a school shooting there last month, says she'd consider buying a bulletproof backpack for her 5-year-old daughter if the price were lower. "It seems like a really reasonable idea," she says. "But I really can't imagine anyone in our area buying them at that price. Maybe a few families, but it definitely wouldn't be the norm. We're a rural area, and there are a lot of blue-collar families. Obviously you can't put a price on your child's safety, but … families just don't have an extra $300 per kid sitting around." She adds that when her daughter is older, she's more seriously considering such a purchase. "I don't really worry about a child at my daughter's elementary school bringing a gun and harming someone … But in high school, you just never know."
Ashley Russell, 31, also says the price is a hurdle. She lives about two hours from Parkland, Florida, and says if she could, she would buy one for her 8-year-old son. "But I just can't fit that into our budget, which makes me feel like a jerk, because my job is to do everything I can to keep my babies safe, and that could definitely help."
Aside from the bags' hefty price tags, it's worth considering a potential mental cost to sending a child to school every day with a bullet shield strapped to her back. Today's parents are likely to vividly remember Columbine — anyone in his or her 30s was around the same age as the teens rushing from that high school 19 years ago — but they also remember when Columbine was considered an anomaly. It's fair for them to ask: Is the potential benefit worth it? Or am I giving up too much, raising my child in a culture of fear?
For some, it's an easy question to answer. In Russell's view, the emotional toll of repeated school shootings already exists for her son — backpack or not. "He watches the news. We've talked about when to run, hide, or fight," she says. "He knows this is happening everywhere and it could happen at his school, or dance class, or martial-arts class, or the store. It's the world we live in." Lisa D'Avanzo, 35, of New Jersey, also sees the appeal of a bulletproof backpack and says she would buy one for her sixth-grader, even at a high cost. "They're definitely pricey, but in a way it feels similar to sending in an EpiPen — you hope your child never needs it, but it's there and potentially lifesaving if they do." The main challenge, she adds, would be introducing a bulletproof backpack to her child without terrifying him. (Bullet Blocker president Curran says that parents of young children sometimes ask him to discreetly add bulletproof protections to an existing bag, a service his company provides. "That way the kid doesn't have to get traumatized at the thought of guns and bullets and shootings.")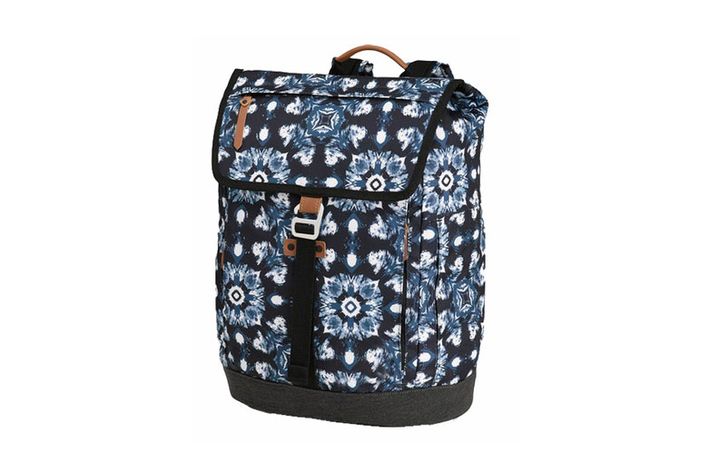 Then there are parents like Jennifer Matson, 41. "I would never buy a bulletproof backpack. I think it's a terrible idea," says the mom of two in Florida. The day after the shooting in Parkland, there were two police cars with flashing lights at her daughter's elementary school drop-off. "It was an attempt to make us feel safe, but that didn't make me feel safe. It made me want to go get my kid, bring her home, and homeschool her." Emily Balestrin, 47, of California, is also against the idea of a bulletproof backpack:  "I resent the idea of sending my children to school wearing armor," she says. But if any of her three kids ages 12 to 17 asked her to buy one, she says would ultimately consider it. "It's important to me that they feel as secure as possible in a basically apocalyptic world. It may be snake oil. It may actually be effective."
There have been other products aimed at placating parents' worst fears, including a now-defunct bullet-resistant blanket that came to market in 2015, as well as $675 bulletproof vests for children. Schools are beginning to look into safety products, too: In November, a school in Florida's Miami-Dade county began selling $120 ballistic armor inserts for parents to place in students' backpacks. For some, such products provide a sense of security. For others, they signal a certain level of giving up, resigning ourselves not only to mass shootings, but inaction by lawmakers.
"Bulletproof backpacks are not at all a solution, but rather an indicator to me of the depth of this problem," says Sharon Barr Skolnik, a 36-year-old mom of three in Florida. "Our lawmakers are so busy accepting money from the NRA and similar organizations that it clouds their brains as to the real reasons we make laws in this country … I don't want to have to buy a backpack to protect my kid. I want my kid to just be safe."