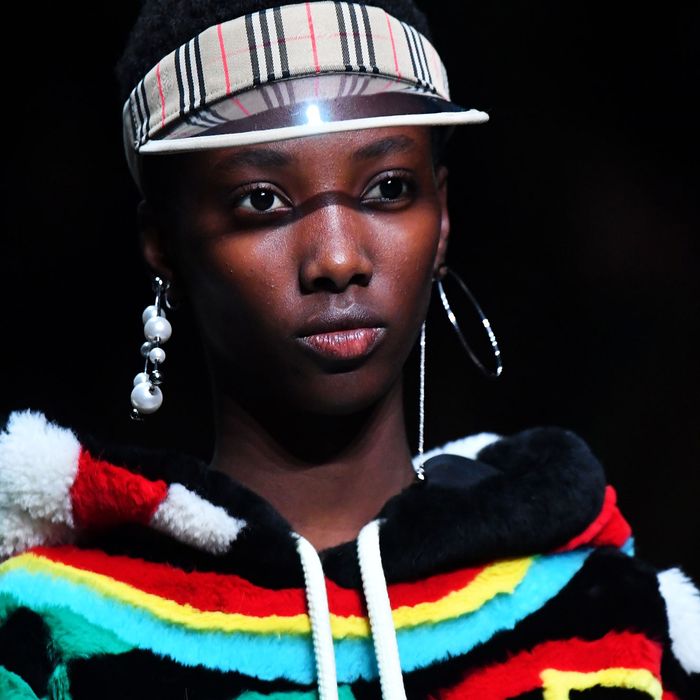 Burberry runway show.
Photo: BEN STANSALL/AFP/Getty Images
In his final, celeb-packed show at Burberry, Christopher Bailey and the brand's makeup artistic consultant, Wendy Rowe, didn't hold back. The show featured 84 models, each of whom got a unique beauty look. Of course, being Burberry, everyone looked like a better version of themselves — individuality at its finest.
Being that Bailey dedicated his last show to LGBTQ+ youth and is donating to three different LGBTQ+ causes, it was only fitting that everyone embraced their own natural beauty. Backstage, Rowe was cheerily describing the variations. Some girls got the brand's Cashmere concealer, while other girls received its Sheer version. A few had a bit of contour on the lip, while Rowe emphasized the cheekbones on other models. Also new for this season: Skin Fresh Glow Gel, a cooling foundation that felt super light on the skin. It felt like anything goes and everyone was accepted, which made the ending ever more bittersweet — Bailey closed his final season marching to the beat of his own drum, both beauty- and fashion-wise.