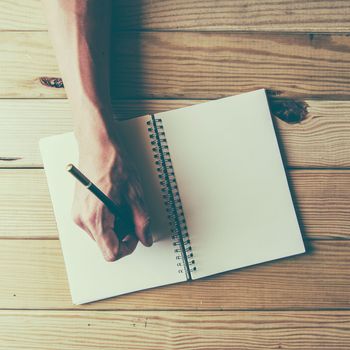 Curled up on the futon, I flipped through the TV and landed on Say Yes to the Dress, a guilty pleasure I only indulge in when I have the apartment to myself.
For my upcoming wedding, I'd picked out something non-traditional and entirely me: a strapless chiffon gown with a rose-gold sequined ombré at the bottom. But as I watched bride after bride try on ball gown after ball gown, I began to obsess. Had I picked the wrong dress? Would people even know it's a wedding dress?
I was home alone for the weekend. My husband (then-fiancé) was away for his bachelor party, and things were, well, quiet. I didn't have any work to do. I had already exercised. I was a new-ish transplant to Dallas, and everyone in my small circle of friends was busy. I had nothing to do but obsess: I texted my best friend and called my mom, asking both of them if I'd made the right choice. I zoomed in on every photo I'd taken at my first fitting, and then scoured the internet to find every possible photo of other people wearing my dress. I searched the designer's tagged photos on Instagram for images of other brides wearing the rose gold gown. I even proceeded to Google some of their names, hoping to find their full wedding albums online.
I couldn't shake the obsession for the rest of the night. A few times, I checked my heart rate on my Apple Watch; it was consistently over 95. I struggled repeatedly to catch my breath.
It wasn't the first time I'd found myself in a situation like this. My generalized anxiety disorder feeds on inactivity. When my brain isn't occupied with something like writing, plans with a friend, or an exercise class, the floodgates open to any and all obsessive worries. Anything is fair game: my husband's medical residency match, tension with a co-worker, my 90-year-old grandmother. This time, it happened to be wedding planning.
The next morning, I woke up early after a night of tossing and turning, my head heavy from lack of restful sleep. I dabbed concealer under my eyes and drove to my go-to coffee shop, journal in tow. It's been a habit of mine since I was 14, and one I always turned to in times of stress; more than a decade later, I was on journal number 18.
David is in Vegas for the weekend, and I've been alone for three days, I wrote. At first, it started out OK — I enjoyed spending time alone … Toward the end though, left to my own thoughts, my anxiety has become overwhelming. I think I've been enacting some obsessive-type behaviors.
Twenty-four pages and three cups of green tea later, my right wrist developed a small, pulsing red bump. As I closed my journal, I felt a brief respite from my worried thoughts. I could catch my breath. But the relief only lasted about 15 minutes. By the time I pulled into our apartment complex, I had called my therapist — who I'd been seeing for a few months — and made an appointment for Monday morning.
* * *
When I left his office after the appointment, I felt calmer than I had in three days. We talked about which of my thoughts were irrational, and how I could better control them next time. After showing him my planner, which includes a lengthy, color-coded to-do list, he gently told me I have some obsessive-compulsive personality behaviors. I wasn't surprised. The night before, my husband had calmly told me that he thought so, too. "But don't worry, we'll figure out how you can manage them," my therapist reassured me. I felt relieved.
That weekend is now almost a year in the past, and I recently filled the last page of that 18th journal — but for the first time, finishing it didn't bring the sense of excitement I typically feel at the thought of buying a new one, full of crisp, blank pages. Instead, starting another journal felt like a chore, akin to buying stamps or folding laundry.
It caught me off-guard, this strange new indifference to something that had been an integral part of my life for nearly 15 years. Thinking back, I realized that over the past year, I'd been journaling less and less frequently — and that the drop-off coincided neatly with when I began seeing my therapist regularly. Speaking to someone about my problems, it seemed, had all but replaced my urge to write about them.
Initially, this realization uplifted me — it meant that the therapy was truly helping, calming my nerves in a way that writing didn't. But it also left me feeling somewhat hollow. I'd been journaling for half of my life, pouring my thoughts out on paper to explore them in a way I couldn't with family members or friends. My journal wasn't just my confidant; it was my own version of therapy.
Now, with the benefit of hindsight, I know that it was also an inadequate fix for a much larger problem. Because I had cultivated such a strong internal method of organizing my thoughts through writing, I developed a weakness for verbalizing them with other people. Through therapy, I've discovered that the source of my anxiety is often my ongoing struggle to speak my mind; I've been in therapy for a little over a year now, and while my anxiety is still present, it's also the lowest it's ever been, and I'm speaking my mind much more than I used to.
A few weeks ago, while watching Planet Earth with my husband, I got a call from the human resources manager at the magazine where I worked. It was 9:30 p.m. on a Monday night, a sure sign that the call wasn't about anything good. Sure enough, the whole staff was being laid off effective immediately, and the magazine was shutting down. There was no explanation.
My emotions went from disbelief, to sadness, to rage. A few days later, we were brought in to pick up our things and meet with human resources. When HR asked if we had any questions, I didn't hold back. Would anyone be explaining to us why we were suddenly let go? Was the entire company folding? Would they be paying us severance?
It was an uncharacteristic move for me, one that my co-workers mentioned when we went out afterwards to commiserate over Tex Mex. Jamie, with the hard-hitting questions, one of them said. I smiled despite myself. A year ago, I would have bottled up that anger, leaving me so anxious I couldn't bear it. It felt good to release it.
I've decided to continue on with my 19th journal, but this time, its purpose has shifted. Writing still helps me cope with the little stuff that becomes overwhelming. And jotting down the things I'm grateful for always brings me joy. But I know that for the big stuff — being laid off, feeing frustrated with a close family member, obsessing about my weight — I need to speak, not write.