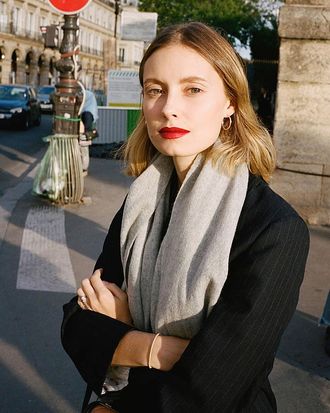 Photo: Courtesy of Instagram/welovecoco
Chanel Beauty loves all your totally natural selfies and flying Boomerangs. The brand is creating a new community account called @welovecoco to celebrate and highlight your efforts.
The account comes after the fashion house created a global Instagram account dedicated to all things Chanel beauty last month. The brand-created content on the @chanel.beauty account features looks, makeup tips, and a lot of astrology-influenced artwork using Chanel products, while @welovecoco will feature entirely user-generated content, curated and reposted.
So far, @welovecoco includes makeup face charts, a video tutorial from artist and actress Loan Chabanol, and a bold emerald eye and red lip look created by Chanel's global creative makeup and color designer, Lucia Pica, using their Naples-inspired summer collection. It wouldn't be Instagram without well-lit selfies and flat lays, which are already taking over the feed. The brand also plans to highlight red-carpet looks, skin-prep advice, and tutorials from top makeup artists.
The new Instagram is meant to inspire users to get creative with their looks, to embrace the color world of Chanel beauty, and of course, to help you get more followers. To be featured, tag @welovecoco in both the photo and caption, and add the hashtag #welovecoco. High-quality photos are the only requirement, so get creative and enlist the help of your closest iPhone X-having, beauty-loving friends and start snapping and tagging.
In celebration of the launch of @welovecoco, Chanel is holding a four-day beauty event and lip color pop-up store in Los Angeles, open to the public. The Chanel Beauty House, at 9169 Sunset Boulevard will be open from Thursday March 1 through Sunday March 4, and will feature more than 50 Chanel lip products for sale. Visitors will be admitted on a first-come first-serve basis by reserving a spot online.