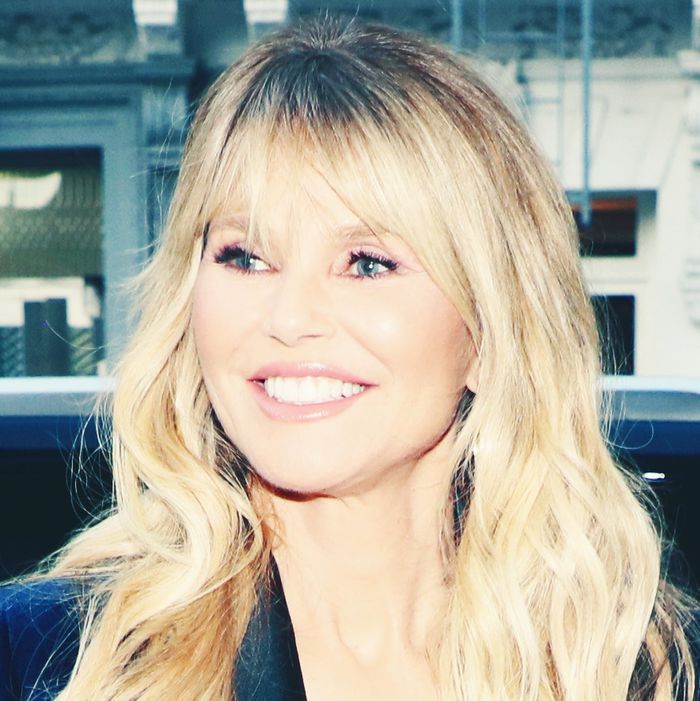 Christie Brinkley.
Photo: Myrna Suarez/Getty Images for Merz Aesthetics
Model Christie Brinkley is the latest woman to say that President Trump attempted to seduce her when he was married, according to a new interview with Porter magazine.
It was the 1980s. Brinkley was in a high-profile relationship with Billy Joel. Trump was married to Ivana and had three kids. But Trump heard Brinkley was headed to Aspen, Colorado, and insisted she travel with him on his private jet.
"My phone rings and this guy goes, 'Hey, Christie, it's the Donald.' I say, 'Hi, Billy,' because I was dating Billy [Joel] at the time. But the voice goes, 'No, no. It's the Donald! … I hear you're leaving for Aspen tomorrow. I am too. I'd like to give you a ride on my private jet.'"
But Brinkley wanted no part of it.
"So I reply, 'Thank you, but I have already arranged my flights.' I knew he was married, and there he was asking me to go on his plane," she said. "He was kind of flirty about it. He was out chasing skirts."
She said she found Trump "smarmy," and really didn't like that he covered all of his personal effects in gold.
"I'm done being discreet," she said. "I've had dinner with him. I've always found him smarmy, as in, 'Watch out, part the waves, the rich people are coming, everything is gold, solid 24-carat gold, the best, the greatest, nobody else has more gold on anything in their house than me. Did you bring a brush? Let's gold-leaf it!'"