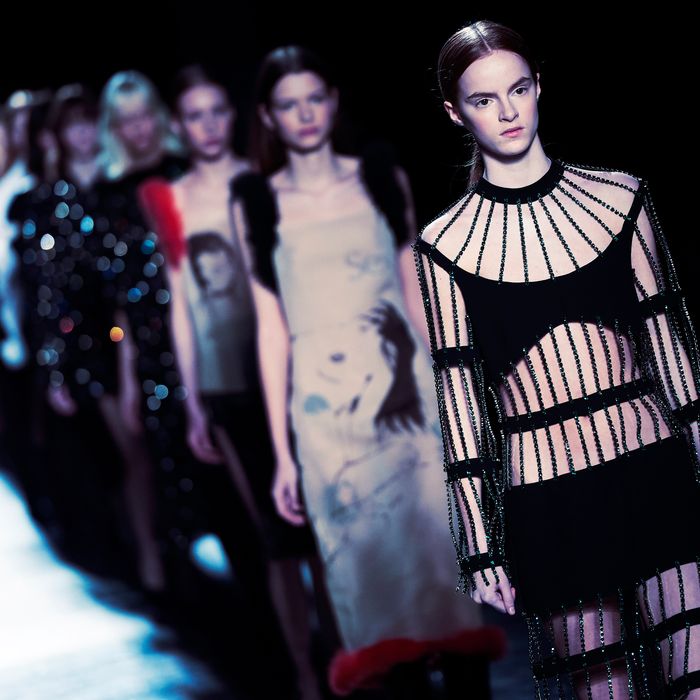 Photo: NIKLAS HALLE'N/AFP/Getty Images
One of the fun things about ugly shoes is that they have endless permutations. Crocs with a platform? Sure! The revival of jazz shoes? Why not? At London Fashion Week, Christopher Kane debuted a shoe collaboration with Z-Coil Orthopedics. Z-Coil shoes feature a bouncy heel — think Heelys, but with a slinky instead of a wheel.
Despite the unsexy reputation of orthopedic shoes, the theme of the show was "joy of sex." The collection featured a lot of leather, red lace, and original illustrations from the sex manuals The Joy of Sex and More Joy of Sex. They were imagined as "something that Mrs. Robinson might wear," according to the show notes.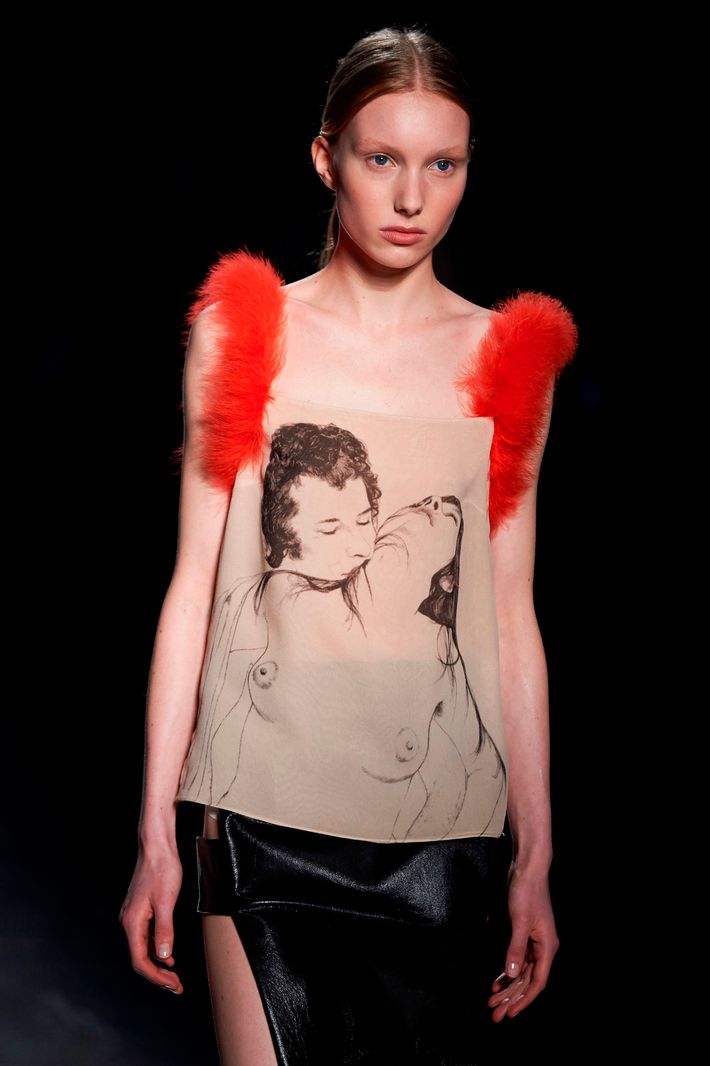 "I have never shied away from sex in the collections — and this one is no different," Kane said. "Since the beginning, I have found it fundamental to our idea of women; women with their own power who create their own worlds and are in charge of them." While the orthopedic shoes may not seemingly fit in with that sex appeal, we are all for an unexpectedly alluring outfit.