Whoopi Goldberg has been to a lot of New York Fashion Week shows, but Chromat on Friday blew her away. "This is the best show I've seen, ever," she said backstage after the show. "I saw everyone represented and it doesn't get better than that."
Chromat, a swim- and athleticwear brand designed by Becca McCharen-Tran, has been working with a wide range of models since long before diversity became a fashion-industry buzzword. Not only is her runway a celebration of models of all races, sizes, and abilities, but all of them seem to be having a great time.
"Everyone loves coming to this show," said Emme, a 54-year-old model and body activist. "We all love being in it. There's nothing like walking in a Chromat show. The moment that you turn the corner there's an effervescence and excitement."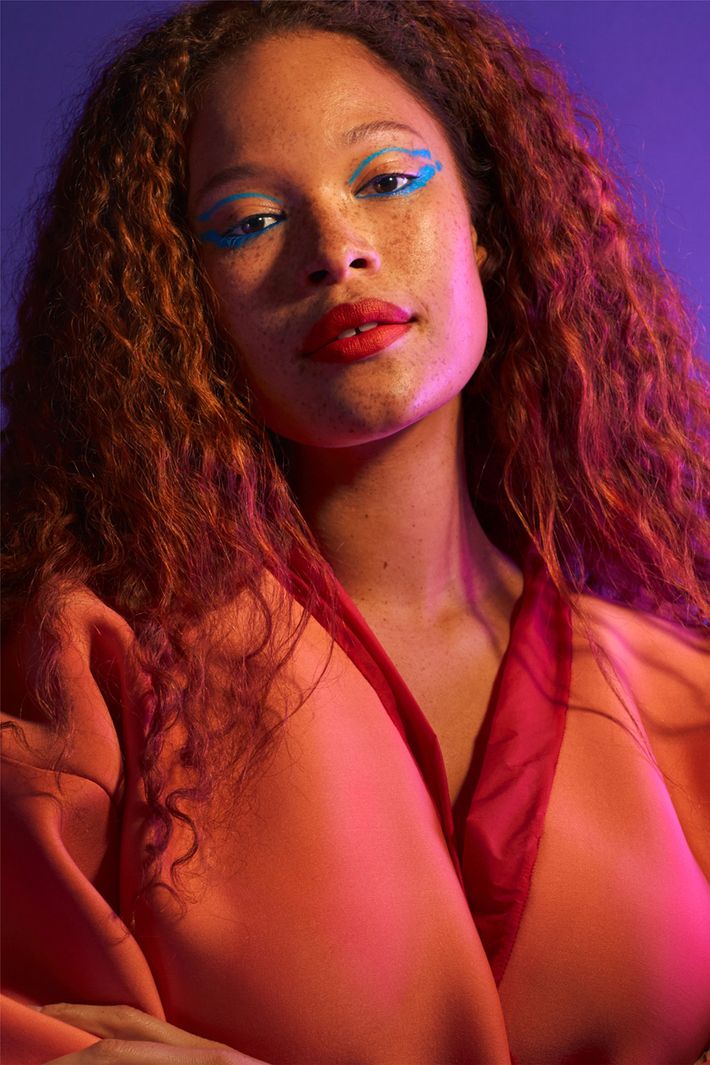 Many of the models backstage talked about McCharen-Tran as a sort of surrogate mother, with Chromat as an extended family. Models tend to return three, four, or even five seasons in a row. Denise Bidot walked in a Chromat show for the first time back in 2014. "I was their first-ever curvy girl." Back then, she opened the show, just like she did on Friday.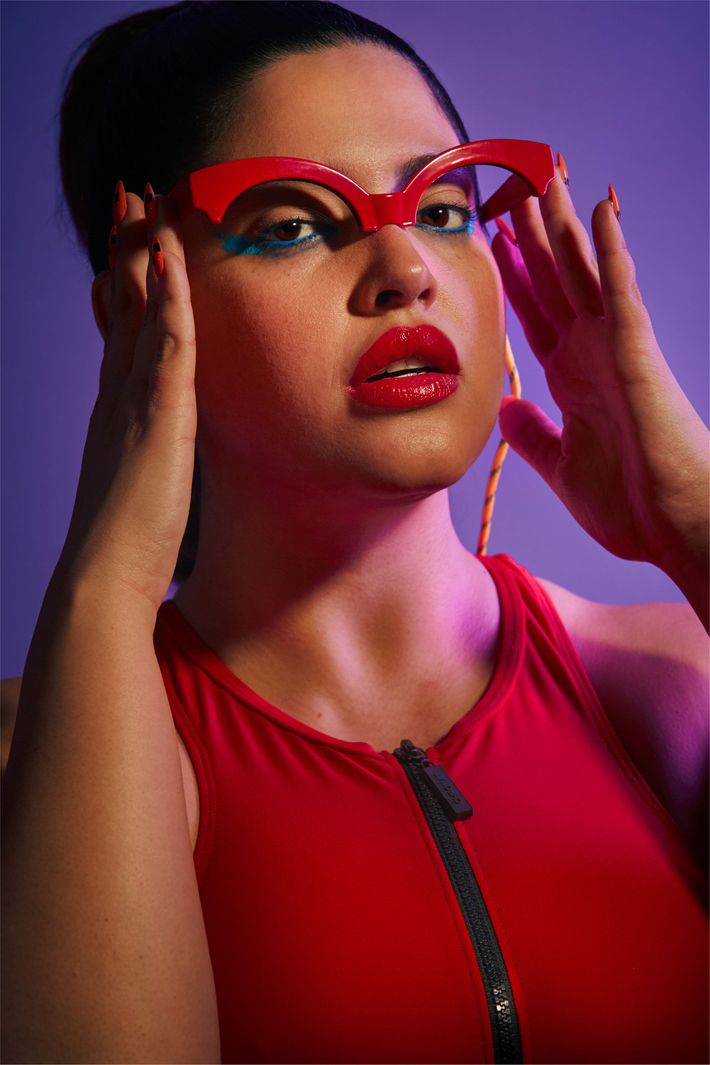 McCharen-Tran describes her casting process as "organic and natural." Sometimes, it's literally impromptu. Viktoria Modesta is a Latvia-born pop singer and amputee known for her collection of visually stunning artificial legs. She and McCharen-Tran had been friends for a while and she happened to be in town. Explained the designer, "So I was like, 'Well, you should come to my show. Wait, you should walk in the show!'"
Ericka Hart, a breast-cancer survivor and activist, reached out a week before the show, so McCharen-Tran invited her, too. The audience cheered while she walked down the runway.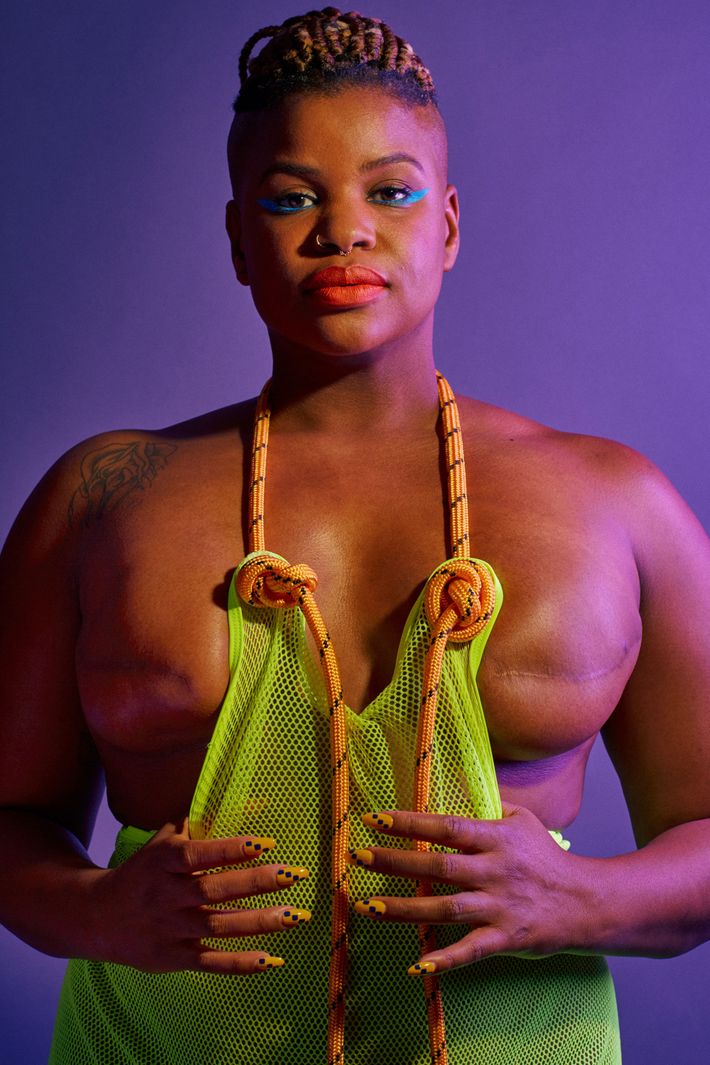 In fact, many of the models were cheered as they made their way down the catwalk. Tierra Benton, 27, who has walked in multiple shows in her time, was elated after she stepped off the Chromat runway. "This feels like punk, it feels like hip-hop, it feels like a party," said the New York–based model. "I feel like that's what separates the Chromat show from other shows."
It's possible that it's simply more fun to stomp down the runway in a neon neoprene bathing suit while singer Slayrizz belts out her empowerment anthem "Salvaje" than it is to walk in more standard shows. But the positive energy also comes from the level of comfort models feel — a rare occurrence during the high-stress, cutthroat marathon that is New York Fashion Week.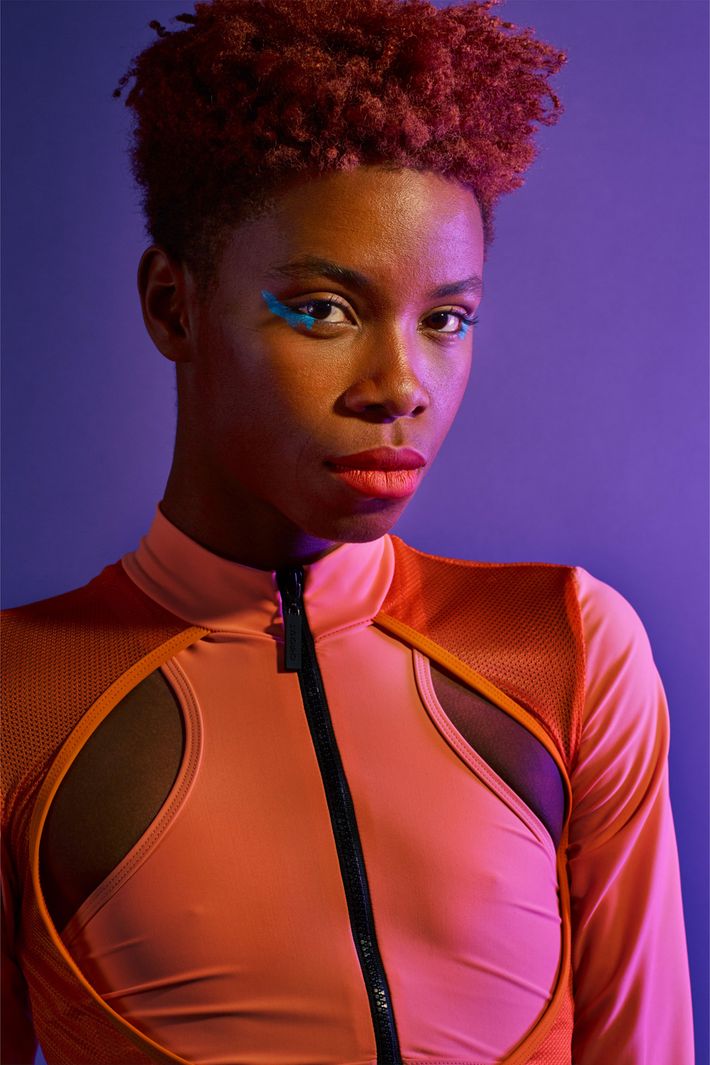 On Friday, it was hard to ignore the excitement. The models couldn't, the audience couldn't, and Whoopi certainly couldn't. As she stood backstage after the show, stepping in her zebra-print clogs to avoid Cheetos strewn across the floor (they were thrown in celebration by McCahren-Tran and the models after the show), she praised McCahren-Tran on a job well done. "If it doesn't come from you, it's not going to happen," Goldberg commended the designer. "This is a reminder that we are all fashionable."