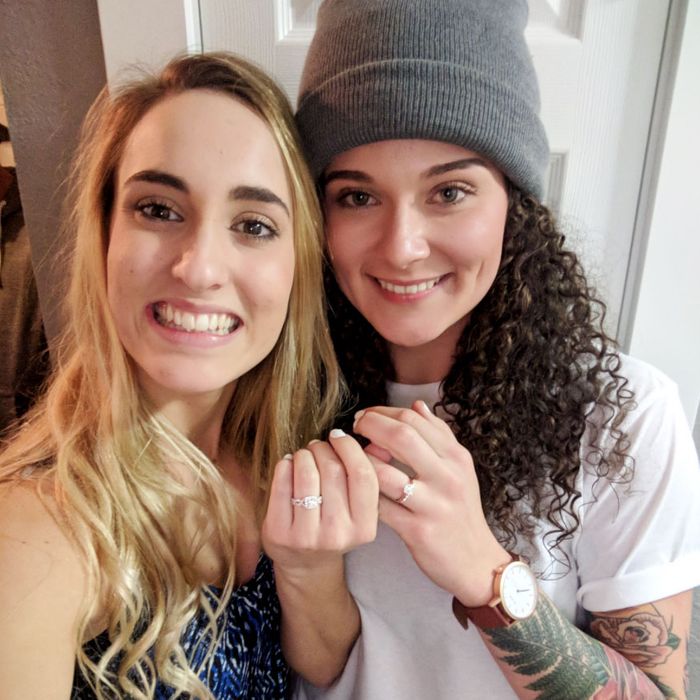 Tori Monaco and Berkley Cade.
Photo: Courtesy of Twitter/Toorriiiiiiiiii
Here is a nice Valentine's Day story. This weekend, Berkley Cade and her girlfriend, Tori Monaco, were playing a game of Pictionary at Cade's parents' house in Seattle, when the pair accidentally proposed to each other at the same time.
While Cade tried to draw the phrase "Will you marry me?" on the board, Monaco got down on one knee and asked Cade to marry her. Stunned, Cade reached behind the couch and pulled out a ring she had bought to propose to Monaco.
"This is a joke!" Monaco laughed, as Cade exclaimed, "We kept a secret from each other!"
According to Business Insider, the simultaneous proposal was orchestrated months ago by Cade's mom, who separately suggested to both women that they propose during a game of Pictionary during their visit to Washington in February.
Needless to say, both women said yes. Watch an adorable video of their proposal below.