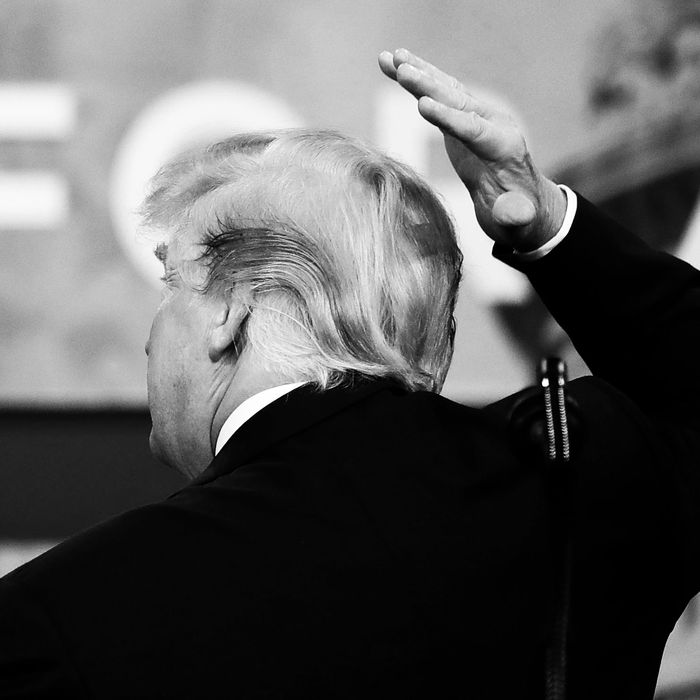 Donald Trump.
Photo: Chip Somodevilla/Getty Images
Donald Trump's hair is a monument to human engineering, a testament to what enough hairspray, determination, and Just for Men can accomplish. And it takes work. On Friday morning, the president spoke at CPAC, the Conservative Political Action Conference, and after taking a moment to admire a picture of himself on the screen ("Look at what a nice picture that is. Look at that. I'd love to watch that guy speak.") he gave a slow twirl to allow the audience to admire the elaborate edifice atop his head, carefully framing the structure with his hands, and admitted "I try like hell to hide that bald spot, folks."
As Trump's daughter Ivanka reportedly tells people, the president's hair routine involves, "an absolutely clean pate — a contained island after scalp-reduction ­surgery — surrounded by a furry circle of hair around the sides and front, from which all ends are drawn up to meet in the center and then swept back and secured by a stiffening spray."
But even all that cannot protect the president from his greatest enemy of all: the wind.