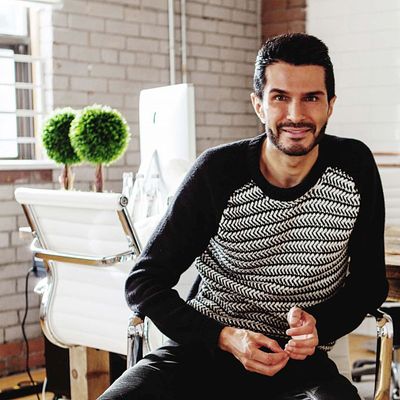 Photo: Courtesy of Deciem
Deciem founder Brandon Truaxe isn't worried. Everyone else might be, based on the company's recent Instagram drama, Truaxe's unguarded, "too real" social media posts, and management shakeups, but Truaxe talked to WWD and seemed just fine. The head of the self-styled "Abnormal Beauty Company" and maker of $10 serums remains staunchly insistent that things are going to be okay.
In an interview yesterday, Truaxe confirmed that even more firings are likely to come. "We still have a few people who need to go — I can feel it," he said. After confirming that co-CEO Nicola Kilner was no longer with the company due to a disagreement over another longtime employee, he defended his decisions, explaining, "It's my company. It's my house. If someone doesn't like how I decorate my house it doesn't matter if they're my mother or a guest, they have to leave the house."
Aware of the detractors of his and the brand's actions over the past few weeks, Truaxe flippantly replied that the recent news hasn't hindered sales, and if anything that the chatter has increased them. (Could it be people snapping up products, fearful the brand will go under?) Truaxe responded to speculations of drug use and armchair diagnoses of mental-health issues by calling them "untrue." "It is not crystal meth that makes people build really large businesses," he said.
Estée Lauder, which holds a 28 percent minority stake in Deciem, has not yet commented publicly. Truaxe repeatedly insists Lauder is supportive: "I would never go and fight Leonard Lauder — he fully agrees with me." But WWD spoke to a Lauder executive anonymously who explained, "They are quietly concerned and watching. They are trying to figure out what the hell is going on there and protect their investment. They're trying to figure out what the hell is going on with this guy." Your affordable retinol supply remains safe for another day.