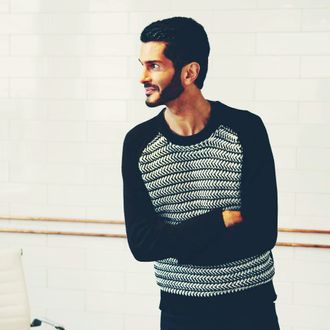 Brandon Truaxe.
Photo: Courtesy of Facebook/Brandon Truaxe
After the recent Instagram drama and public-relations crisis of the past few weeks, Deciem, parent company to affordable skin-care brand the Ordinary, has new management. The company, which has come under fire both on social media and Glassdoor, has lost a CEO, but it's not Brandon Truaxe, whose rogue tactics have been causing worry. According to Racked, Deciem's Co-CEO Nicola Kilner has exited.
Kilner, a former beauty buyer at Boots, has been co-CEO with Truaxe since the early days of the company. While Truaxe has been the more public and well-known face of the brand, Kilner has also made appearances on the company's behalf. As recently as two days ago, Kilner spoke about Deciem's low cost of goods and market strategy at WWD's Digital Beauty Summit. Although Deciem has yet to confirm to the Cut and the public that Kilner has been let go, she told Racked via text message that the news was true, calling herself "heartbroken." CFO Stephen Kaplan has reportedly resigned.
Truaxe has not announced or responded to the news on Instagram, his main method of communication these days, but commenters are wondering. His latest video post from a day ago announced his visit to Deciem's Covent Garden store in London, while wearing a white turtleneck and introducing two other employees wearing matching sweaters. Truaxe also mentions that he has a breakout of pimples on his forehead stemming from travel to Africa and "stress," but urges viewers not to let that cloud their judgment about the brand's Niacinimide serum, insisting he never needs to use it. "Is it true that Nicola Kilner has been fired?" people ask in the comments section below.
In an email statement, Truaxe told Racked, "I have terminated employment of several people at DECIEM who do not subscribe to my peaceful values. I have also cc'd Estée Lauder's management on here. I hope you're well and smiling." The Cut has emailed Estée Lauder for comment but has not yet heard back. In the meantime, some of the Ordinary products are still in-stock at Sephora — for now.