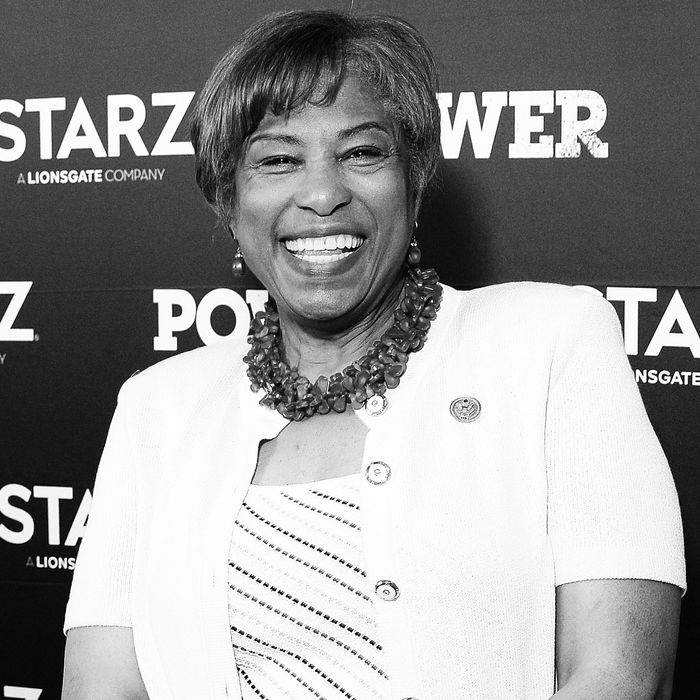 Representative Brenda Lawrence.
Photo: Shannon Finney/WireImage
Candy Crush, as most of you know, is a fun, match-three puzzle game for your phone where you swap around various pieces of colorful candy. It's a great game to play when you're bored, like on the train, in a waiting room, or in the case of Democratic congresswoman Brenda Lawrence, during President Trump's first State of the Union address.
Here she is enjoying the game next to Congresswomen Bonnie Watson Coleman and Joyce Beatty, who were both on their phones as well. According to The Hill, the photo was taken at 9:42 p.m., while the president was talking about "the administration's plans to reinvigorate international trade, pushing for trade deals that are fair and reciprocal for Americans," a topic that does sound much less fun than Candy Crush.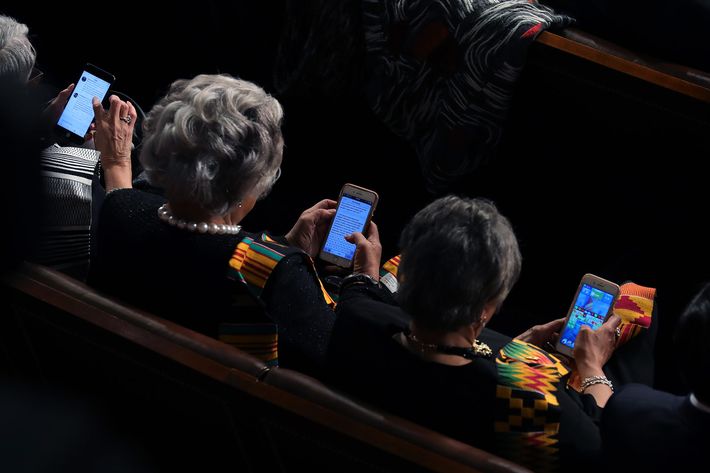 Still, Lawrence still looked more excited to be at the State of the Union than some of Trump's family members.