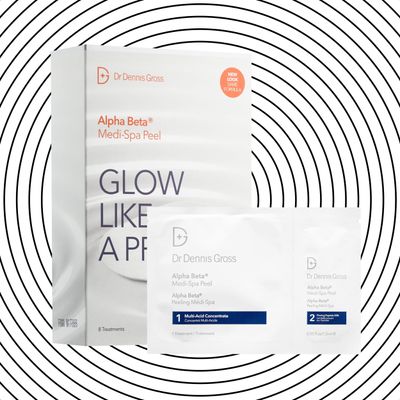 Before I started at the Cut, my skin-care arsenal consisted primarily of an old tub of Vaseline, some dried-out Neutrogena wipes, and whatever face moisturizer was on sale at Duane Reade when I ran out. While I still swear by Vaseline and its many uses, three years of working closely with women whose skin seems to glow from the inside because of their diligent routines has made me pay a lot more attention to my own face.
I've always been a little bit baffled by complicated 15-step rituals and products with scientific sounding names like "glycolic acid" and "trentinoin." I knew that as I approached 30, it was time to incorporate some acid-based ingredients into my routine to address general signs of aging. But my skin is also sensitive and prone to redness, so I've always opted for gentler solutions. It seems I've cycled through an endless supply of random "non-irritating" serums and creams, only to feel like my skin looked basically the same. But then a few months ago, while searching for snacks in the the Cut offices, I stumbled across a pack of Dr. Dennis Gross Alpha-Beta Medi Spa Peel Pads, and decided (with approval from our beauty editor): Fine, they're free, I'll try them.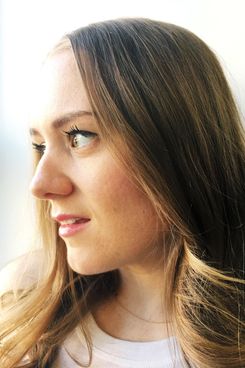 At night, my typical routine is cleansing, applying Aczone — an acne medication prescribed by my dermatologist — then, once that dries, putting some night cream on to help with moisture. One night I decided to swap out the Aczone for a Peel Pad and its attached peptide milk, a type of milky liquid. I followed instructions and carefully swiped the pad over my face, then waited for the familiar tingle of an acid to take effect. Once it had dried, I applied the milk and went to bed praying I wouldn't wake up looking like Samantha after she got that bad chemical peel.
To be clear, I didn't see immediate results — the first week I was just happy the pad hadn't upset my skin's delicate equilibrium. But after a month of using them they've given me a glow I thought only possible on Miranda Kerr, and I've had zero zits — even at peak hormone times. Red patches that used to form around my mouth have virtually disappeared and my skin is more even-toned and dewy than it's been since I was 16. These differences are noticeable, and ones I'm chalking up to my beloved peel pads, since they're the only change I've made to my routine. At $64 for a two-month supply, they're not exactly affordable, but if living off rice and beans is a trade off I have to make for glowy skin, I am just vain enough to say it's worth it.
If you buy something through our links, New York may earn an affiliate commission.