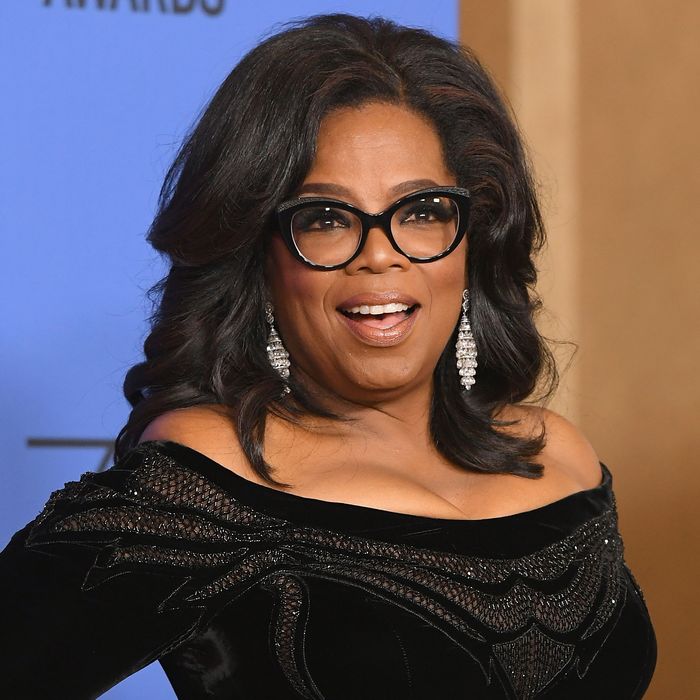 Oprah Winfrey.
Photo: Kevin Winter/Getty Images
How is everyone's President's Day going? Jamming to "God Bless America" on loop while reminiscing about Number 45? Ah, what good fun. Hours before the nation officially rang in the federal holiday, Donald Trump composed a few serious tweets about the need for bipartisanship when it comes to gun reform. Kidding! He decided to attack Oprah after watching her 60 Minutes segment on politics. "Just watched a very insecure Oprah Winfrey, who at one point I knew very well, interview a panel of people on 60 Minutes," he tweeted on Sunday evening. "The questions were biased and slanted, the facts incorrect. Hope Oprah runs so she can be exposed and defeated just like all of the others!"
Sadly, Oprah has already confirmed how she has zero desire to ascend to the high ranks of 1600 Penn, saying public office isn't "in my DNA." Somewhere, a bunch of biotech CEOs are working on a cure for that.