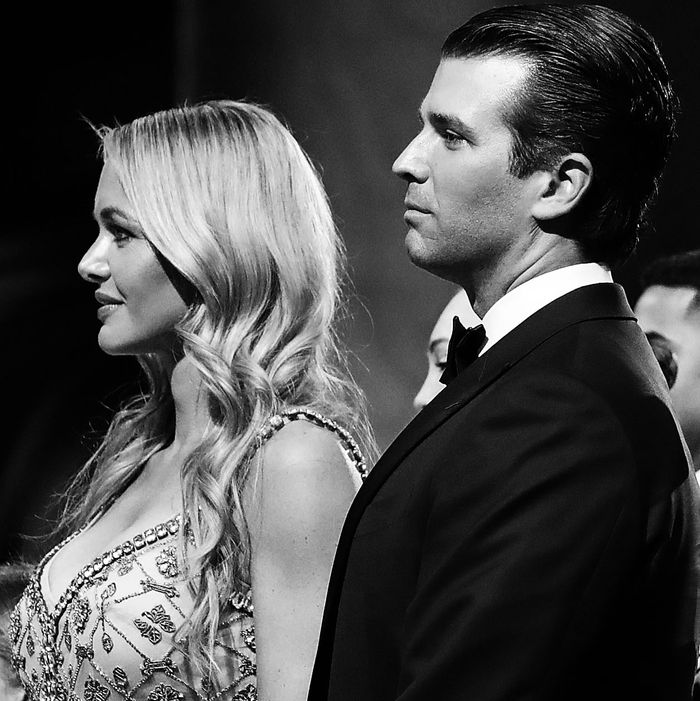 Vanessa Trump and Donald Trump Jr.
Photo: Chip Somodevilla/Getty Images
Donald Trump Jr.'s wife, Vanessa Trump, was rushed to a hospital on Monday after opening a letter addressed to her husband which contained a suspicious white powder, the New York Post reports.
Vanessa was in her mother's Manhattan home when she opened the envelope. While she and two other people in the residence were taken to New York-Presbyterian Hospital, teams from the NYPD's Emergency Services Unit, the Intelligence Bureau, the Secret Service, and a hazmat unit, as well as the Department of Environmental Protection and the FBI's Joint Terrorism Task Force arrived to investigate the scene. Authorities told the Post they determined the substance inside the envelope was corn starch.
No one seems to have been injured during the incident, and police and Secret Service are investigating who may have sent the package. In a statement, the Secret Service said:
"The Secret Service and our law enforcement partners in New York City are investigating a suspicious package addressed to one of our protectees received today in New York, New York. This is an active investigation and we cannot comment any further."