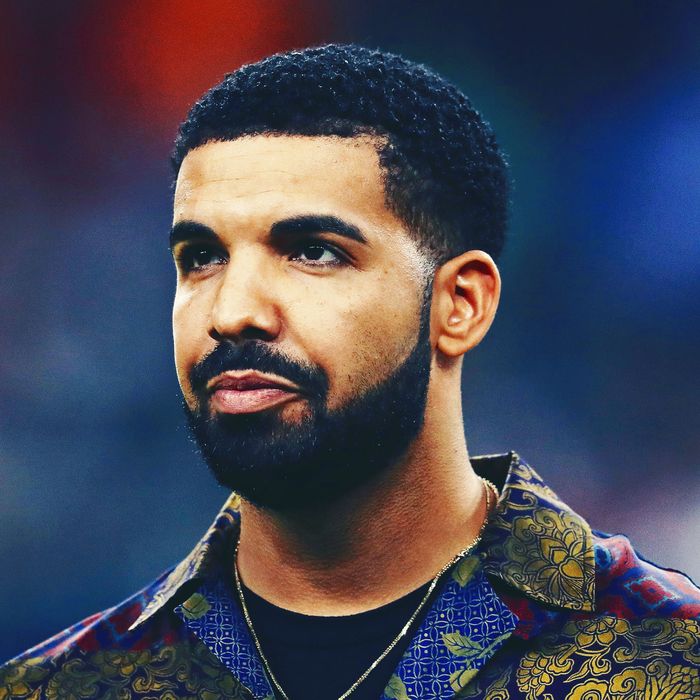 Drake.
Photo: AARON M. SPRECHER/AFP/Getty Images
Last week, Drake went on a whirlwind giving tour of Miami, donating $25,000 and hundreds of OVO uniforms to Miami Senior High School, $50,000 in tuition to a University of Miami student, and buying $50,000 worth of groceries for the customers of Sabor Tropical Supermarket. And according to the Miami Herald, Drake also surprised 63-year-old hotel housekeeper Odelie Paret with a $10,000 shopping spree at Saks Fifth Avenue.
Drake first heard about Paret in May, when a Herald story described her four-hour, two-bus commute to the luxurious Fontainebleau hotel, where she's worked for two decades. After her shift on February 6, he arranged for her to get a massage at the hotel's spa, and dinner at the steakhouse. Then, she was brought to Saks Fifth Avenue, where Drake met her and told her she had 45-minutes and an unlimited budget to get whatever she wanted. Per the Herald:
So she settled on some comfortable shoes with no heels that would offer plenty of use, though the price tag was a shock: $800. Paret also bought a small $2,000 Valentino handbag, four perfumes — including one for her son — and splurged on a $6,000, 18-karat, white gold necklace with diamonds.
Drake's giving spree is reportedly part of his music video for "God's Plan," and according to the Herald, he worked with Miami Beach city officials to identify donation opportunities. The rapper's generosity has not been limited to his Miami-based philanthropic efforts, though. In November, he also told The Hollywood Reporter that he's been collecting Birkin bags "for years" as a gift for "the woman I end up with."
I am happy to hear about all of the nice things Drake is doing for people, including his future partner (who could be me, but probably not, but we don't know anything for sure yet) and I would also like him to buy me something, please. It doesn't have to be anything fancy, maybe just a nice turtleneck, or a pair of those Rihanna socks. Thank you.