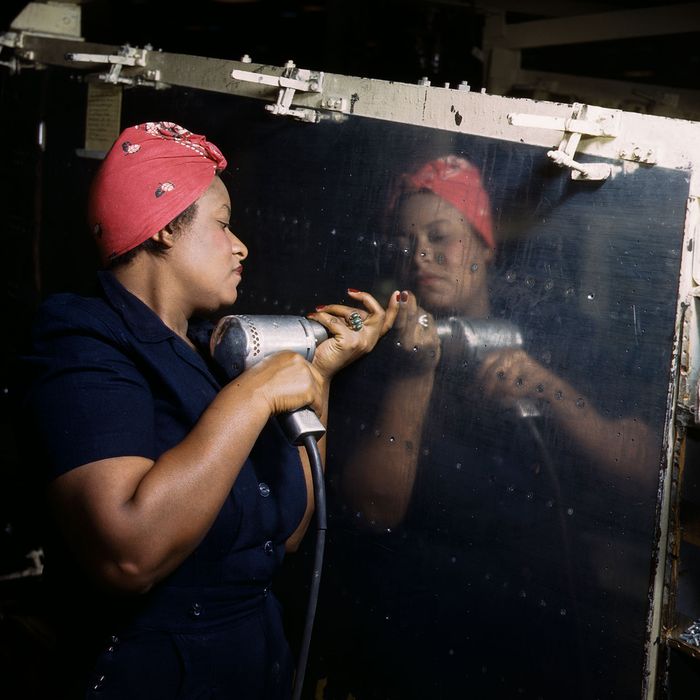 A woman operates a hand drill in the construction of a
Vengeance
dive bomber at the Vultee Aircraft plant. Nashville, Tennessee, 1943.
Photo: Alfred T. Palmer/Library of Congress; Prints & Photographs Division; FSA-OWI Collection
"I've never been good at dressing like a woman," writes Roxane Gay. "I stopped wearing dresses when I was twelve years old. I'm 6'3", so if I were to wear high heels, I would tower over people more than I already do."
In Dress Like a Woman, out February 27 from Abrams, Gay's essay grounds a sprawling collection of photos that capture celebrated looks (Supreme Court justice Ruth Bader Ginsburg's lace "dissent collar"), unusual uniforms (animal scientist Temple Grandin's silk neckties) and historically specific tools (a NYC subway porter's feathered duster).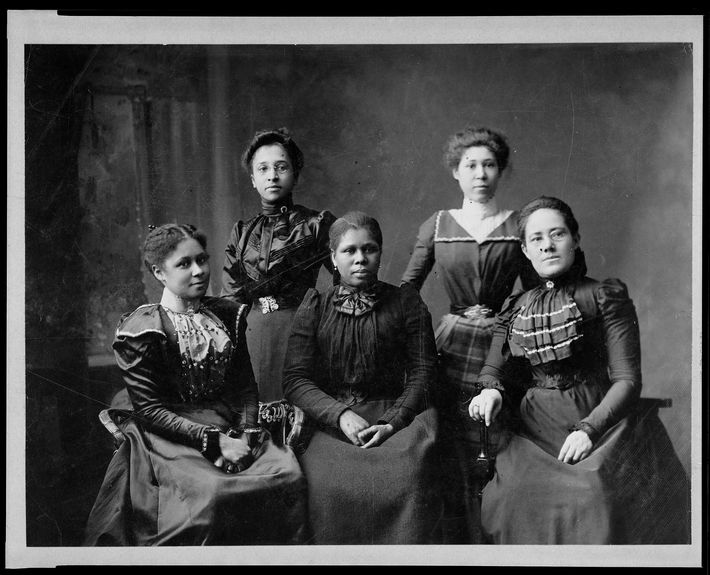 In the book's introduction, Times style critic Vanessa Friedman writes that clothes symbolize "the choices made, the dreams and aspirations implied, the contributions represented, the social progress (or not) made." In 300 portraits, day laborers, burlesque dancers, auto mechanics, U.S. First Ladies, disc jockeys, tattoo artists, and Olympic gold-winning gymnasts are seen in action.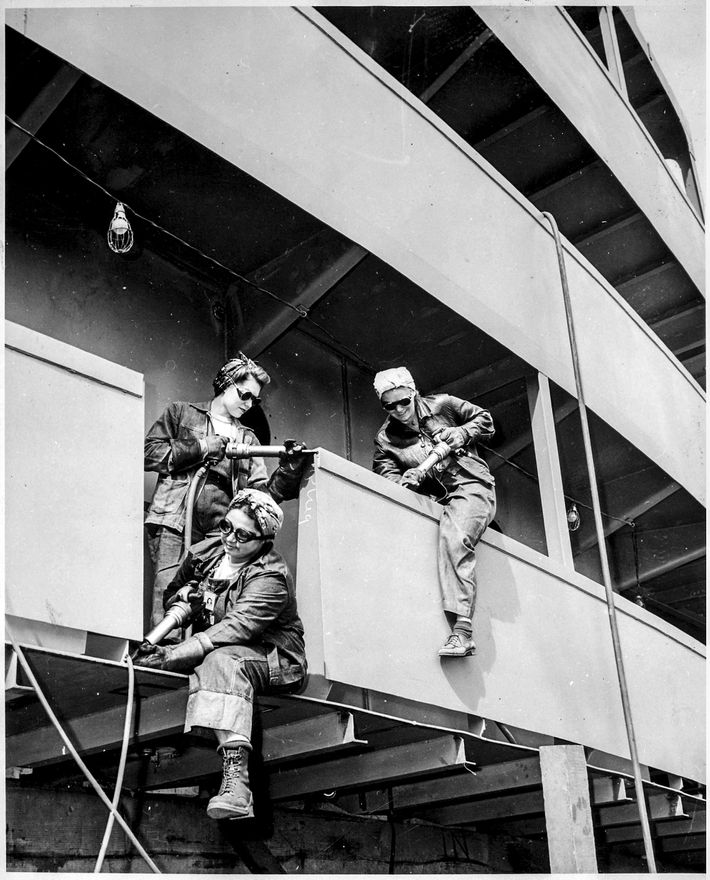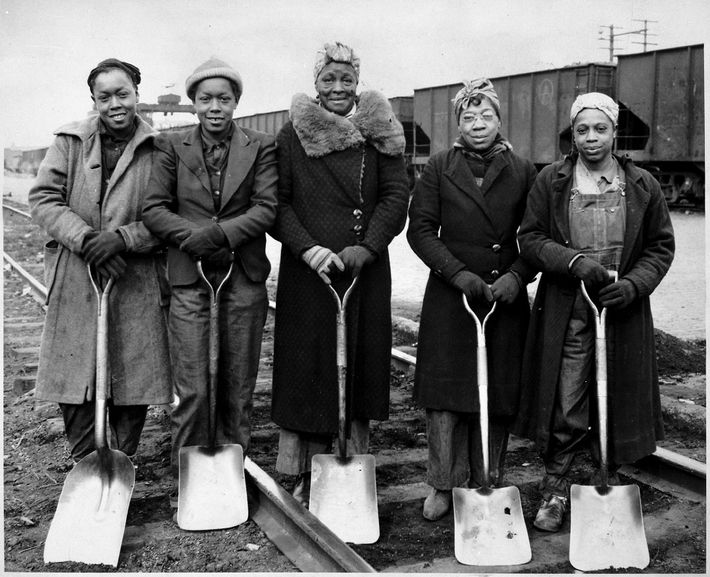 In a striking black-and-white portrait, abolitionist and conductor Harriet Tubman looks resplendent in a button-down blouse, floor-grazing skirt, and cloud-white necktie; a Japanese bus conductor in a similarly modest uniform has the added effect of a metal-chain money purse strapped to her waist. In another image set, a stern-faced nurse in New York City wears a sharp-angled, '40s-era uniform; diametrically opposed, a pair of nurses in post-Taliban Kabul wear lab coats draped in voluminous, sky-blue scarves.
The conceit that women's work clothes are necessarily charged with political value is both true and also a bit overwrought. But the collection narrowly side-steps a reductive "yes we can!" message, thanks to delightfully specific scenes (e.g., a veterinarian giving a pregnant Malayan tapir an ultrasound.) These photos are as much about adversity (a policewoman whose skirt inhibits movement) as they are about the novelty of bygone job paths (a cigarette-selling movie usher).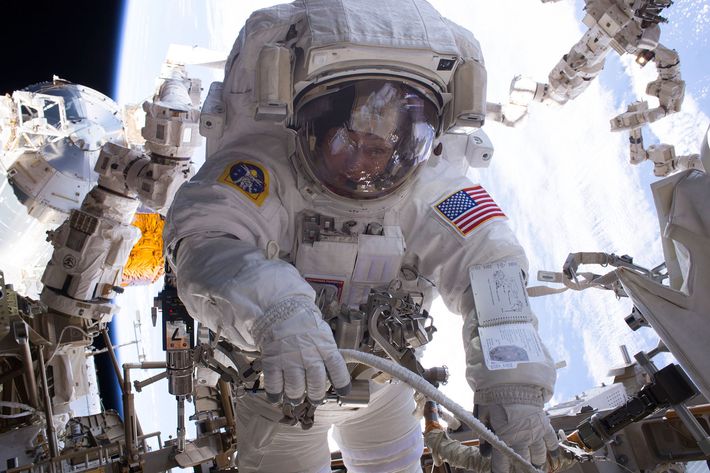 If you buy something through our links, New York may earn an affiliate commission.