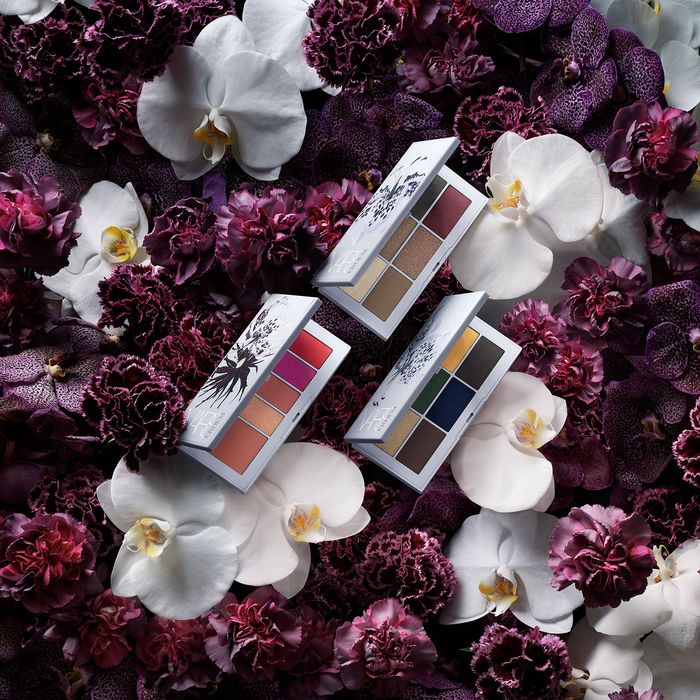 If this week's Erdem fall 2018 show of flowy dresses and sheer masks had you craving black orchids, you're in luck. The brand just announced its latest collaboration with NARS Cosmetics, for a new project called the Strange Flowers collection. In addition to pretty pinks and reds, the collection explores darker tones like deep plums and orchid.
Designer Erdem Moralioglu has often worked with the beauty brand to create his runway looks for many seasons. He's clearly never tired of flowers, so he created three original prints for the collection, to be included on the packaging.
The collection includes six lipsticks, two eye-shadow palettes, a highlighter stick, two blushes, and the brand's first powder lip palette and blotting papers. The lipsticks are the most wallet-friendly, at $28, and the palettes are the most expensive at $49.
Summon your inner pretty witch or moody flower girl when wearing it. It will all be available at the NARS site and Saks Fifth Avenue beginning on April 12. Here's a sneak peek of Strange Flowers below.