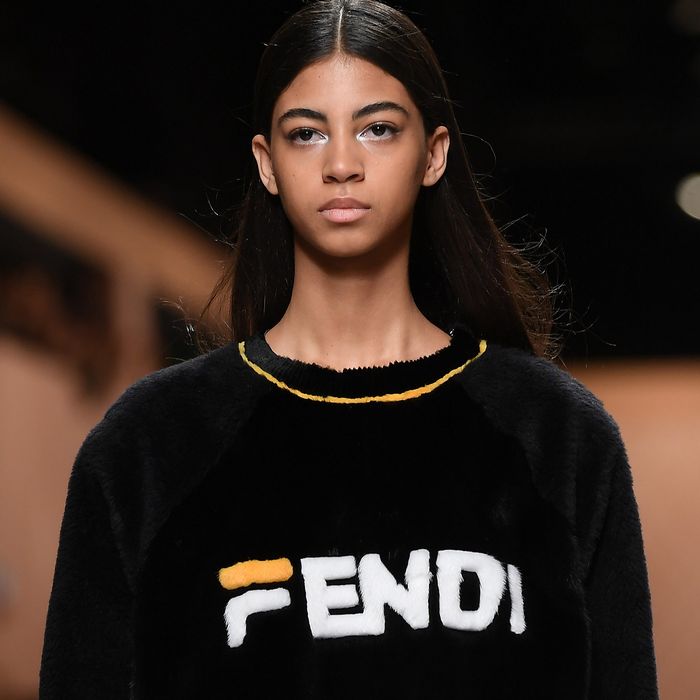 Photo: Venturelli/WireImage
Sportswear continues to go high fashion. This time, Karl Lagerfeld's Fendi "re-appropriated" Fila's sporty, red, white, and blue logo. The new logo, designed by artist Hey Reilly, copies the trademark "F."
In the notes given to guests at their show earlier today in Milan, the house said the Fendi/Fila logo would be available across Fendi's ready-to-wear and accessories. In a post, Reilly wrote that they were "beyond flattered" to be included in the collection.
"I'm beyond flattered, I'm stunned, I'm utterly delighted, I'm … I'm … just so happy that some of my work — that was made in the spirit of fun for lols likes and sharing — should end up in the real world being seen by Karl Lagerfeld let alone made part of the @fendi collection."
The artist specializes in turning pop-culture moments into high fashion ads and mixing high/low logos together, like Calvin Klein and Burger King, or Ikea and Off White. Check out his Instagram for more collabs — sanctioned and unsanctioned.